Spain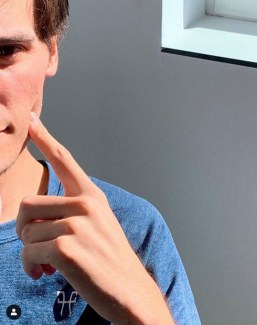 Spanish WEG team rider Juan Matute Guimon has been allowed to leave the hospital in Madrid and continue his rehabilitation as an outpatient. Two months ago the rider suffered from the massive brain bleed and underwent double surgery.
On 5 May the 22-year old suffered a massive brain bleed and was twice operated on for an arteriovenous malformation (AVM).He was kept in an artificial coma for two weeks and was extubated on Whitsunday weekend. Despite the severity of the bleed, Matute experienced no aphasia and only his motor skills on his right side require intensive physiotherapy. 
One week ago, Juan posted his first message on social media again, stating: "I'm back and stronger than ever‼️ Thank you to everyone for your love, support, and prayers.  I will need some time to catch up with every single one of you."
Over the past week, Juan corresponded with Eurodressage and said that he "must work on my right side. Need strength."
Juan will continue his rehabilitation as an outpatient with daily sessions in the clinic. 
"Every day I must do rehab and at the hospital, for sure," he told Eurodressage. "I want to keep in touch with the people that took such good care of me during my time here."
Juan's parents, father Juan Matute Azpitarte and mom Maria, have been by their son's side through the ordeal. "My parents are such troopers," Juan told Eurodressage. 
Related Links
Juan Matute Guimon Making Full Conversation, Rehabilitation at the Gym to Start Next Week
Juan Matute Guimon Extubated, Breathing on His Own, and Sitting Up
Juan Matute Guimon "Opened His Eyes and Began to Cry," Responsive during Gradual Wake-up from Coma
Juan Matute Guimon's CT-Scan Shows Improvement, Waking Up Process Slowly Started
Juan Matute Guimon Shows "Light Improvement", Remains in Artificial Coma
Juan Matute Guimon Recovering from Second Brain Operation
Second Operation on Juan Matute Guimon to 'Repair' Brain Bleed Deemed Successful
Juan Matute Guimon Transferred to Jimenez Diaz Hospital, Second Operation Scheduled
Juan Matute Guimon Makes Minor Progress, Tremendous Outpour of Support
Juan Matute Guimon Hospitalized and in Critical Condition