Spain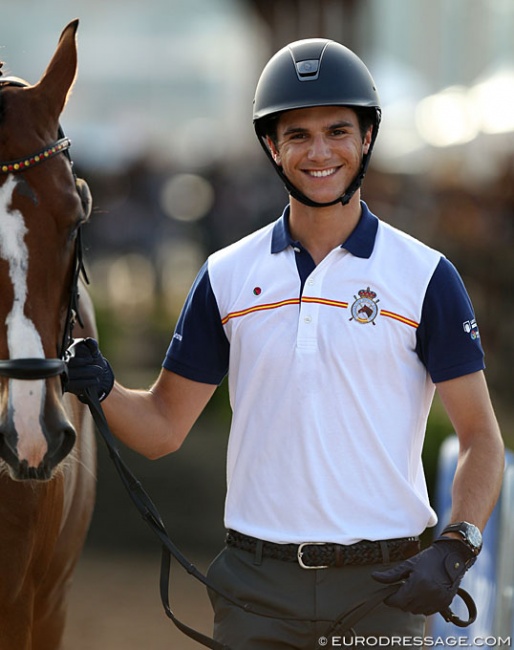 Spanish team rider Juan Matute Guimon has made a small step of progress after being airlifted to a hospital in Madrid for brain bleeding on Tuesday 5 May. 
On Wednesday a CT Scan was taken of Juan's brain followed by a three-hour operation for the doctors to find the source of the bleeding and stop it. Unfortunately it turned out to be located in a difficult position and the operation did not have the hoped for success. Juan (22) remained in critical condition.
However, by the evening the doctors were finally able to stop the bleeding in Juan's brain. 
A second surgery today, 7 May, is being considered. 
Juan tested negative to Covid-19.
Juan's parents, Juan Matute Azpitarte and his mother Maria, are by his side at the Hospital Universitario la Paz in Madrid.
Outpour of Support
The outpour of support and well wishes for the Matute family has been limitless. Colleagues, friends, fans and supporters have taken to social media to show their care and support for a speedy recovery. Juan's photo has been appearing all over Facebook and Instagram within the dressage community.
Juan's sister Paula Matute, who is still in Florida, stated: 
"On behalf of my family and I we want to say we are so touched to see thousands and thousands and thousands of messages, phone calls, posts, even profile pictures updated with my brother's photo. To see the entire equestrian community unite for our family is a feeling bigger than we could ever express, so to the hundreds of thousands of you we want to say thank you and ask you to continue your prayers as Juan still fights for his life. I know he can feel them, I just know he can."
Photo © Astrid Appels
Related Link
Juan Matute Guimon Hospitalized and in Critical Condition