Germany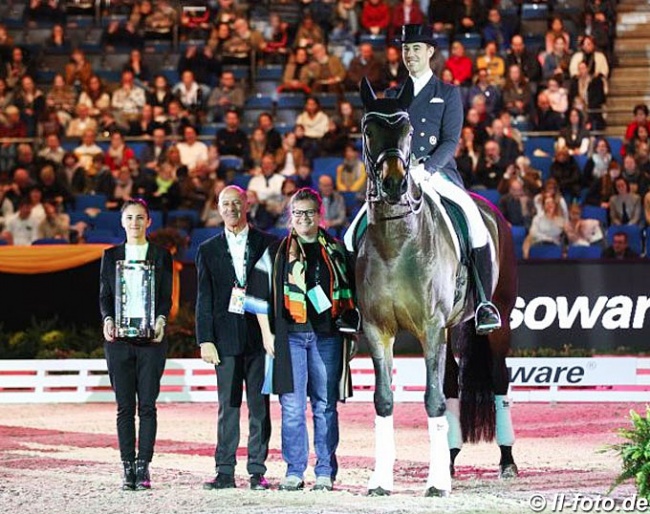 The 2020 edition of the CDI-W Stuttgart on 11 - 15 November 2020 has been cancelled as corona measures for indoor events in Germany make it impossible to run a profitable event. 
This is already the second Western European League World Cup qualifier in the autumn of 2020 that has been cancelled as a result of strict corona measures, which does not allow a large audience to gather in an indoor building. 
The CDI-W Stuttgart has been hosted for 35 years in the renowned Hanns-Martin-Schleyer-Halle, a big exposition center in Stuttgart, which is expensive to rent. 
Aside from a World Cup qualifier, Stuttgart also hosts the 2020 Piaff Forderpreis Finals, which will need to move to a different location. 
"We beg equestrian fans and of course  the rider for understanding," said show director Andreas Kroll. "We hoped for a long time that the corona pandemic would wane and the measures for the amount of visitors allowed would be eased, but we are far from that looking at the most recent announcements."
"Without spectators and a pleasant atmosphere there is no sense in hosting the event. The current  corona restrictions are valid until the end of October and today we cannot expect that much will change by mid November," Kroll stated. 
The 2020 CDI-W Madrid in Spain was already cancelled a while ago. The World Cup qualifier in Herning will move from the Jyske Bank boxen exhibition center in Herning to the national equestrian centre in Vilhelmsborg in order to make the event financially viable.
Photo © LL-foto
Related Links
Danish World Cup Qualifier for 2020 Moves from Herning to Vilhelmsborg
FEI Dressage Calendar Shows New CDI Dates and Covid Additions
2020 Danish Warmblood Stallion in Herning, Hotbed for Covid-19 Infection in Denmark?