Germany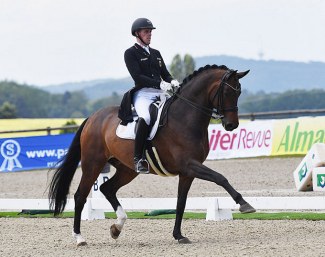 Ullrich Kasselmann and his team at Hof Kasselmann are known for being able to stage a world class competition in the shortest amount of time. Now that competitions are returning on the calendar after the corona lockdown, Hof Kasselmann is opening its doors for three shows in the month of July.
The season opener the first weekend of June, after the compulsory break, was a success. Despite the poor weather, several German and foreign squad riders brought their horses to Hof Kasselmann to compete over the first weekend in June. The first Hof Kasselmann dressage event with six classes from Prix St. Georges to Grand Prix Special was run under strict hygiene and social distancing requirements and without attendance by the public. The quality was still there though, with top horses and performances marked by great scores, and so the scene is set for more dates.  
The Horses & Dreams Entertainment team is keen to re-open the sport step by step — and only under safe conditions — and working on a best-practice solution to allow this to happen for participants, horse owners, sponsors and spectators.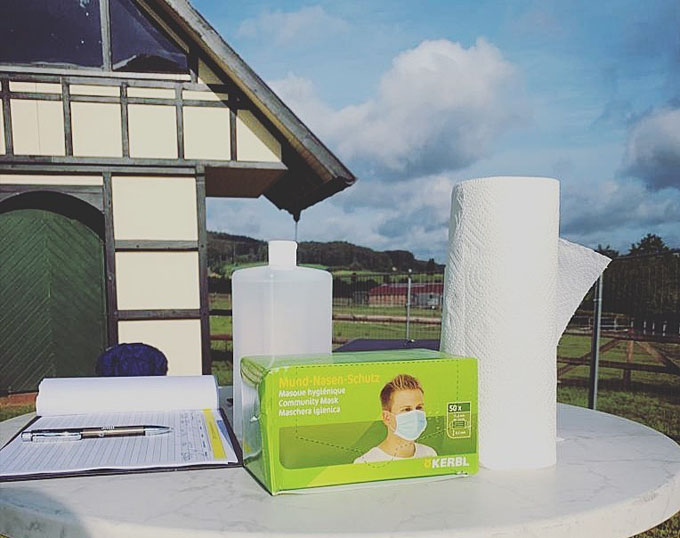 Hof Kasselmann realizes how difficult it is to bring a CDI back on the 2020 calendar after the corona pandemic upturned the world. It wants to provide a top service to riders by hosting well organized competitons last minute and it has, therefore, arranged three events to be put on the calendar in July. 
Offering ideal settings for horses and riders to train and compete, the Kasselmann team decided to host a consolidated version of Horses & Dreams and Future Champions into one  CDI on 16 - 19 July 2020, featuring a 3* tour for senior FEI level riders, as well as youth classes and young horse tests.
"In a season that has been changed so dramatically due to the corona pandemic, this is somewhat challenging, but riders need to have sufficient opportunities to show their young horses and gain competition experience," said Ulli Kasselmann about his ambition behind the new dates. 
Therefore the Horses and Dreams Team is planning the following events in June and July at Hof Kasselmann, Hagen a.T.W., 
26 - 29 June 2020: Show Jumping Late Entry with qualifications to the Bundeschampionat 2020, for 5-and 6-year-old jumping horses 
 
2 - 3 July 2020: Young dressage horse event with qualifications to the Bundeschampionat 2020 for 5-year-old  and 6-year-old dressage horses as well as a qualification for the LVM Youngster Championship for 5-year-old dressage horses. 
 
16 - 19 July 2020: Dressage event including CDI3* and CDI 1* Tour, competitions for U25, Junior and Young Riders as well as FEI Dressage Tests for 5-, 6- and 7-year-old young dressage horses. 
Related Links
Werndl, Werth, Langehanenberg and Schmidt in First Place in 2020 CDN Hagen
Back to an Easy 79% for Werth and Emilio at the 2020 CDN Hagen
2020 CDIO-PJYR Hagen "Future Champions" Postponed, Seeking Autumn Outdoor or Winter Indoor Alternative
2020 CDI Hagen "Horses & Dreams" Cancelled due to Corona Virus, CDIO-PJYR Hagen Postponed
Bussarto, Price Highlight of the 2020 Hof Kasselmann Online Auction
Personal Service Provided for Private Sales and the 2020 Hof Kasselmann Online Auction