Hof Kasselmann Online Auction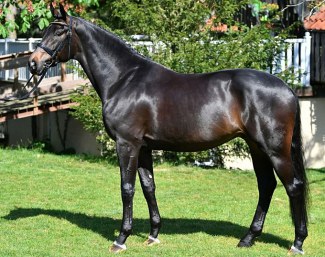 Trust and comprehensive information are the essential foundation of a successful partnership. The Hof Kasselmann team is always available for a personal conversation to provide you with advice and insights to any horse at any time. 
This service applies to our Online Auctions as well as for a regular sale. ⁠
⁠
✅ Contact us by phone or via Skype, Facetime or WhatsApp⁠
✅ Experience the horses live in a video chat⁠
✅ Examine your preferred candidate from every angle⁠
✅ See your future sport partner live in all day-to-day situations⁠
⁠
With only 48 hours left until the launch of the 2020 Hof Kasselmann Online Auction, contact the team at www.hofkasselmann-auction.com/contact
Auction Horses in the Spotlight: Rock It
Rock it (Rock Amour x Fürst Heinrich)
He is a five-year-old bay gelding out of a dam by former Young Horse World Champion Fürst Heinrich. Hof Kasselmann rider Dries van Dyck is presenting this youngster under saddle and enjoys the feeling Rock It is giving him.
Auction Horse in the Spotlight: Bussarto
by Buckingham x Likoto xx
Catalogue no 5, Bussarto is by the Bordeaux stallion, Buckingham out of a Likoto xx mother. We think that this four-year-old stallion is an absolutely stunning type. He offers a wonderful self-carriage, rideability and willingness for the collected work.
Vet Reports
All horses in the Online Auction collection have been vet checked by Dr. Steinmann, Pferdeklinik Mühlen and reports are available on request!
If you like to receive the report of your preferred candidate or discuss the x‑rays with a veterinarian of your choice, please contact Dr. Steinmann on +49 (0) 5492 1394 or e‑mail auction@​psi-​sporthorses.​de and we will send you all documents.
Please note, requests for the vet reports and x‑rays have to be made by Saturday 23 May, 13.00 (CET).⁠
Auction Timing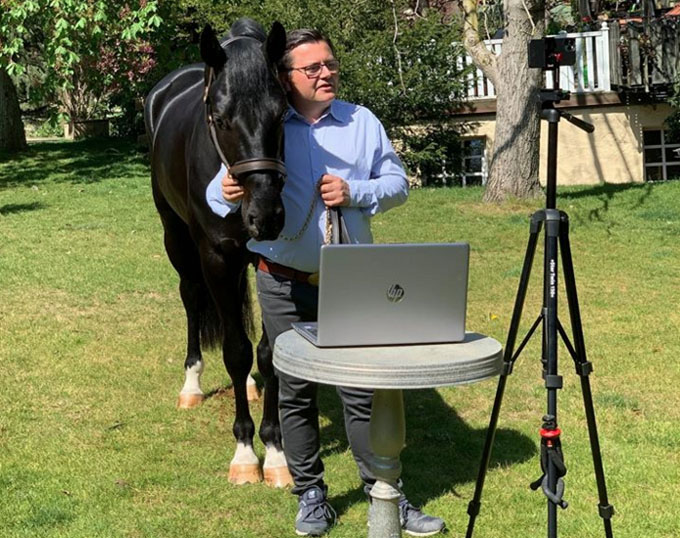 The start of the auction is May 21st, 2020, 07:00 a.m. (CET). The auction will expire on May 23rd, 2020 from 3 p.m. (CET). 
If you have any questions about the individual horses or would like additional information, please do not hesitate to contact us: 
Francois Kasselmann 
Phone: + 49 (0) 171 – 496 986 5 
Email: f.kasselmann@psi-sporthorses.de 
Ullrich Kasselmann 
Phone: +49 (0) 171 – 412 375 5 
Email: Info@psi-sporthorses.de 
Register today on the Hof Kasselmann Online Auction page and create an active profile. 
All further information about the Hof Kasselmann Online Auction can be found here: www.hofkasselmann-auction.com.