Germany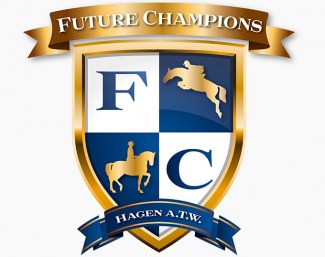 Due to the corona pandemic, the date for our youth tournament Future Champions cannot be held from 9 - 14 June 2020 as planned.
Nevertheless, an alternative date within the outdoor season is already being considered so the competition can take place as usual on the Hof Kasselmann in Hagen a.T.W.
If a new date within the outdoor season is not possible, we will try to find a possibility for the Nations Cups CDIO-PJYR to take place during the indoor season at the P.S.I. Sport- & Auction Centre in Ankum.
"Despite the current exceptional situation, our goal is to allow Future Champions to take place in order to give young athletes the chance to present themselves in the best possible way," said Ulli Kasselmann, who has the ambition to carry out Future Champions in 2020.
"There is still no specific alternative date for the Nations Cup tournament, but we'll keep you up to date," he added. 
Hof Kasselmann is also hosting a brand new CDI this year, the International Ludwigsburg Dressage Festival, from 24 - 27 September 2020 in front of Monrepos Castle. This event still takes place as planned.
Both the Hof Kasselmann office and the Horses and Dreams Entertainment office are happy to answer any further questions and can be reached at the usual telephone numbers.
Related Links
2020 CDI Hagen "Horses & Dreams" Cancelled due to Corona Virus, CDIO-PJYR Hagen Postponed
Freestyle Day Concludes 2019 CDIO-PYR Hagen's Future Champions
Cancelled CDI's due to Corona Virus Clampdown