Denmark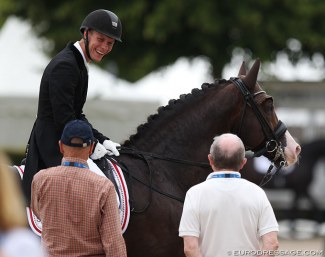 Daniel Bachmann Andersen has decided to resign from his position as the number one rider at Blue Hors Stud in Randbol, Denmark. He will finish his contract that runs until 30 June 2020. 
The 30-year old Dane, who is short listed for the Danish team for the Tokyo 2021, is potentially giving up his dream to ride his first Olympic Games in order to begin his independent business. 
From Germany to Denmark
Bachmann Andersen began his career as a professional dressage rider as a 16-year old, working at Rudolf Zeilinger's yard in Esmburen, Germany. He first competed internationally in 2009 and returned to the arena in 2011 aboard Silvia Rizzo's Donna Silver. 
Bachmann then moved back to Denmark to work for Andreas Helgstrand before getting head hunted by Blue Hors stud in 2014. 
Blue Hors Success
The decision to move to Randbol launched Bachmann's career as an FEI World Top 10 Dressage rider.
He was first selected on the Danish team for the 2015 European Championships in Aachen aboard Blue Hors Loxana. He rode at the 2017 World Young Horse Championships with Blue Hors Zee Me Blue.  In 2016 he rode Blue Hors Hotline in the Danish Olympic team qualifier in Aachen, but missed out on selection by a hair and did not go to Rio. In 2018 he won the German Developing Grand Prix Horse Championships on Blue Hors Veneziano.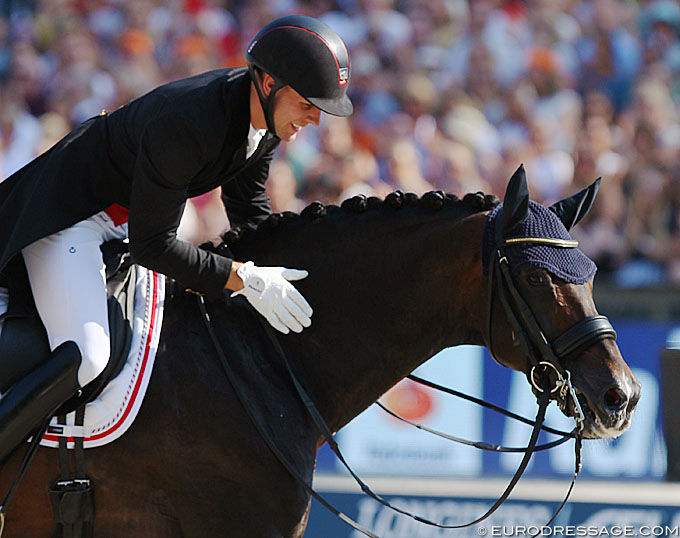 With Blue Hors Zack he competed at the 2018 World Cup Finals to finish 7th and was selected on the Danish team for the 2018 World Equestrian Games. He rode Zack at the 2019 World Cup Finals in Gothenburg, where he finished fourth, and at the 2019 European Championships in Rotterdam where they were 7th in the freestyle. He also won the 2019 Danish Grand Prix Championships. 
With Blue Hors Zepter and Don Olymbrio he had been scoring round 78 and 79% in the Grand Prix and Grand Prix Special. In November he lost the ride on Don Olymbrio as the stallion got allocated to Agnete Kirk Thinggaard. 
Independence
Bachmann believes that for him the time has come to go independent and has handed in his resignation from Blue Hors. He will work his last day at the famous Danish stud on 30 June 2020. 
"I'm very humbled and grateful to Blue Hors for what they have done for me. We achieved fantastic results together," Bachmann told Eurodressage. "But I had this feeling for a while now that I wanted to do something on my own and also teach. Blue Hors and I had a great co-operation and we have ended our collaboration in a nice way."
Blue Hors sport director Ulrik Sorensen said, "Blue Hors thanks Daniel for his great and always professional attitude with a special focus for the horse's well-being. We wish Daniel the best of luck in the future."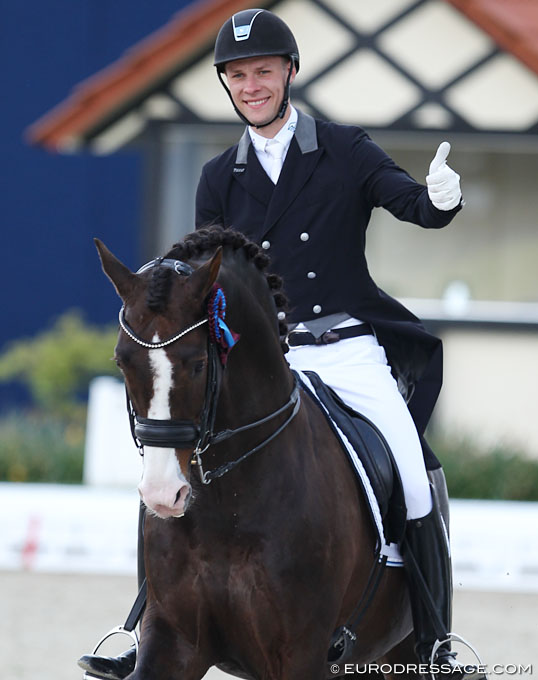 Bachmann is married to Tiril Anerud and the couple has two children. They also recently decided to sell their current home and relocate to Kolding, where their daughter has begun private school.
"The start of a plan for my future is in my head. I want to stay in the area and rent boxes at a private stable near Kolding," Daniel explained. "I'm excited for the future. This will be the first time that I am without a job or salary in my life, but I know I will survive."
Daniel plans on running a boutique style training business with 8 to 10 horses maximum, instead of a large yard with 30+ horses.
"I want my own business, but something easy going, stay in sport, but also sell some horses. What is key is that it's small with nice quality of riding and a system that gives time to develop the horses and only then we decide to sell or keep. I'm not keen on becoming crazy rich," Daniel explained. "What keeps me going is good riding. I want to decide for myself now, on my terms. I'm growing up and am not scared to stand on my own legs, without support behind."
When asked if he does not regret giving up the Olympics, he replied, "the Olympics are not everything. I love to ride and compete but I also want to build something with my family and have something for myself. There will be an Olympics again in four or five years. It will come."
Text and Photos © Astrid Appels/Eurodressage
Related Links
Blue Hors Don Olymbrio Changes Rider: From Daniel Bachmann Andersen to Agnete Kirk Thinggaard
Corona Times: Hit & Run with Daniel Bachmann Andersen
Daniel Bachmann and Don O Do the Double at the 2019 CDI-W Herning
Daniel Bachmann On Fire with Blue Hors Zack and Don Olymbrio in Den Bosch
Vallentin and Bachmann Win the 2019 Danish Dressage Championships
Blue Hors Veneziano Wins 2018 Louisdor Cup Finals for Developing Grand Prix Horses
Blue Hors Zack Making His Mark in Breeding and Sport
Merrald, Bachmann, Husenbeth Top Three in the Under 25 at the 2013 European Dressage Championships
Daniel Bachmann and Donna Silver Reunited