Germany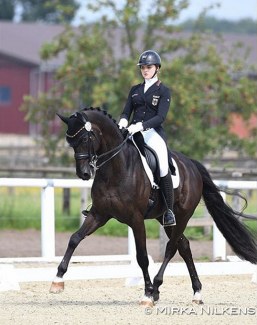 The German equestrian federation has announced the German teams for the Children, Junior and Young Riders division that will represent the country at the 2020 European Youth Championships in Budapest.
Earlier this weekend the pony team and Under 25 team were announced. 
Based on the performances of the riders on a three-day selection weekend in Warendorf (17 - 19 July 2020) team trainer Hans-Heinrich Meyer zu Strohen made his pick.
Team Selection in Warendorf
German youth riders were invited to compete at this event based on their performances and training level in special training sessions that were held at the DOKR center in Warendorf during the spring. Germany went only partially in lock down (especially the southern states) which put the northern based riders at an advantage to train and compete more and sooner. 
The Federation decided to hold a selection weekend instead of using an international competition as selection platform. Traditionally the CDI Hagen is the last team selection trial, but this year the DOKR opted not to use that show as a qualifier. 
The "late entry dressage competition" in Warendorf was closed to the public and not streamed live, so only the riders, their crew, the selectors and the judges were there. Scores here.
The CH-JR-YR Teams
German Children team:
Carolina Miesner- Angelina (reserve horse: Sandrino)
Clara Paschertz - Danubio OLD
Emily Rother - Jasper
Reserve 1: Paulina Marie Link - Sundance Sid P
Reserve 2: Lia Müller -  Flovinio
The break from competition was most clearly felt amongst the Children (age 12 - 14) who lacked routine. This is why the federation only picked three riders on the team this year
"Only three showed the performance level required for a European Championships," said Meyer zu Strohen. "The others need more time."
German Junior team:
There are two new comers on the junior team: Jana Lang, who already made an impression at the CDI Mariakalnok, and proved form in the freestyle in Warendorf on Sunday. The second new comer is the 2019 European Children Champion Allegra Schmitz-Morkramer, who moved to junior level and beat a string of peers. This means that long-time team member Romy Allard now dropped to reserve position. 
The juniors are:
Jana Lang - Baron
Anna Middelberg - Blickfang HC
Valentina Pistner - Flamboyant OLD
Allegra Schmitz-Morkramer - Lavissaro
Reserve 1: Romy Allard - Summer Rose OLD
Reserve 2: Helene Schmitz-Morkramer - Florentine
German Young Rider team:
Luca Sophia Collin - Descolari
Jana Schrödter -  Frau Holle
Selina Söder - Rendezvous
Lia Welschof -  Linus K
Reserve 1: Henriette Schmidt - Rocky`s Sunshine
Reserve 2: Linda Erbe -  Fire Moon P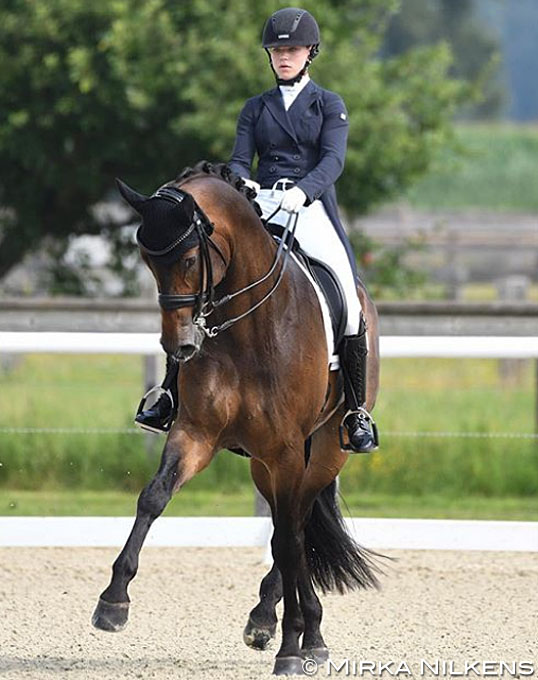 The German young rider team only has Lia Welschof as routinier and torch bearer. Three new members have captured a spot! The 2019 European Junior Champion Jana Schrödter has captured a place with new horse Frau Holle, with whom she already won at the CDI Mariakalnok three weeks. 
Brand new partnership Selina Söder and Rendezvous immediately stormed to a team place. Söder has only shown at two CDI's in her career, one at young rider level in 2019. Her new ride Rendezvous, however, was on the medal winning team at the 2017 European Junior/Young Rider Championship under previous rider Luca Michels. 
The third new comer is Luca Sophia Collin on Descolari. This pair has been together for two years. Her first and only CDI was in 2019 in Hagen.
Team candidate Helen Erbe unfortunately had to pull out of the running as her horse Furst Kasper developed a colic in Warendorf. 
Photos © Mirka Nilkens
Related Links
Eurodressage Coverage of the 2020 European Youth Championships
German Under 25 Team Selected for 2020 European Youth Championships
Lindner and Sunfire Lead the Way in First German Selection Trial for 2020 European U25 Championships
First German U25 Team Qualifier Moves from Warendorf to Kronberg
Warendorf in Lockdown - First Piaff Forderpreis / EYC Selection Trial Uncertain
German Team Selection System for 2020 European Youth Championships Announced