Denmark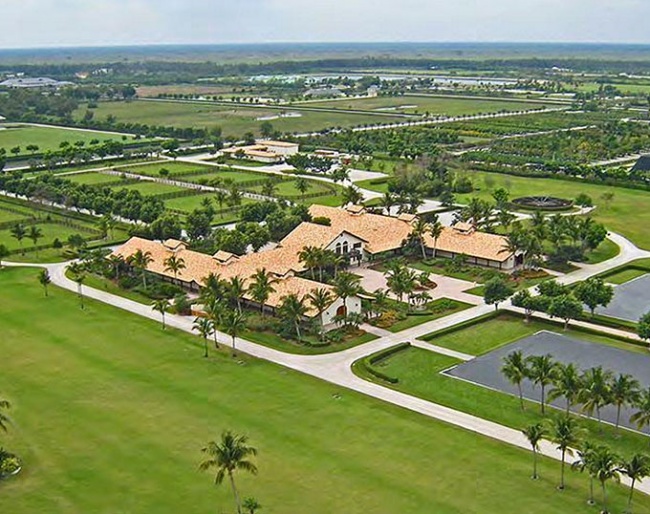 Helgstrand Dressage and Waterland Private Equity have purchased equestrian centre Windsome Farm, one of Wellington's largest equestrian estates for $17,450,000.
Brad Scherer, president of Atlantic Western Realty Corporation announced the sale today in a press release. 
On and Off the Market
Windsome Farm has been owned and operated for the past 25 years by one of Wellington's earliest major horse show sponsors and competitors.  It was built in 1995 and has been on and off the market in recent years, with the highest asking price being $42.5 million in 2016. In 2017 it sold for $17.1 million.
It was now listed for sale at $25 million, but sold to Helgstrand/Waterland for $17.4 million.
A Houston oil conglomerate originally paid $2 million for the property in 1989. 
Helgstrand Dressage is widely recognized as a world leader in the sale, breeding and training of elite dressage horses, with several hundred horses based in three training centers in Germany and Denmark.
Helgstrand U.S.A., Year Round Base
Three years ago, Helgstrand first leased a property in Wellington for the winter season and shipped a collection of 20+ sales horses to Florida.  The pilot project was managed by Ulf Möller. In 2018 Möller and Helgstrand assembled a collection with more trained horses that was shipped to Florida to be sold. In 2019 a collection of 16 moved to Wellington at the beginning of December to be sold during the 2020 Global Dressage Festival.
In 2018, Helgstrand Dressage entered into a partnership with Waterland Private Equity, whereby Waterland became its majority shareholder; making Helgstrand Dressage one of the only worldwide horse training and sales organizations financially backed by private equity; and certainly the first to make a major investment of this magnitude in Wellington.
With Windsome Farm, Helgstrand wants to have a permanent, year-round sales facility operating in Wellington.
Related Link
Helgstrand Plans to Buy Permanent, Year-Round Base in Wellington
Helgstrand Dressage Selects 16 to Cross Atlantic to Be Sold at Helgstrand USA
Helgstrand Dressage Continues to Thrive, Makes 10 Million Euro Profit in 2018
Ulf Möller to Build American Sales Stable for Helgstrand Dressage
Waterland and Helgstrand Dressage Enter Partnership to Become the World Leader in Equestrian Sports