Australia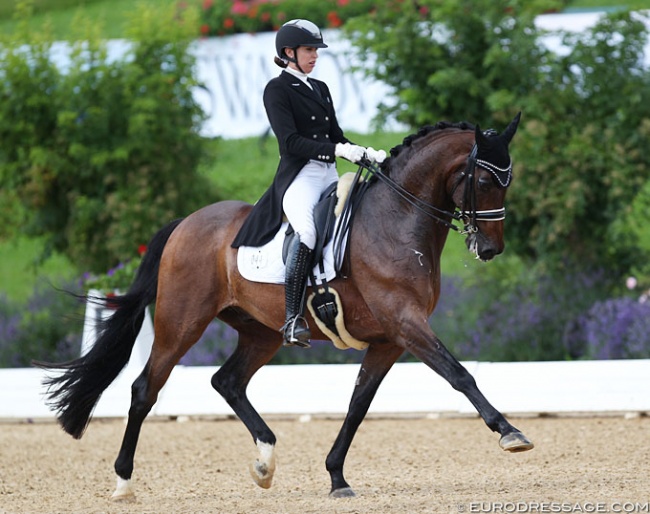 Danish based Australian dressage rider Simone Pearce has sold her Grand Prix horse Wladimir O.A. to the U.S.A. The Australian is preparing herself for a new future in Germany. 
Wladimir O.A. is a 15-year old Dutch warmblood gelding by Flemmingh x Florestan x Donnerhall x Lemon xx, who began his career in Sweden. Then owned by Birgitta Kjellin, Johan Ifversen, and Pernilla André Hokfel,  Wladimir OA won the 2008 Swedish Young Horse Championships under Pernilla. In 2016 the pair made its international Grand Prix level debut and they were sixth in the 2016 Swedish Grand Prix Championships. 
Wladimir moved to Andreas Helgstrand's yard in Denmark and was sold to Korean Yoo-Ra Chung as a schoolmaster. However, due to Chung's arrest for her involvement in a major Korean money laundering scandal, Wladimir sold to Pearce who wanted to aim for the 2018 World Equestrian Games with him. Between 2017 and 2018 Pearce competed him at CDI's in Herning, Uggerhalne, Falsterbo, Darmstadt, Oldenburg, Aalborg and Fritzens.
Ready for a new chapter in her life as a professional dressage rider, Pearce has now made a few changes and sold Wladimir. 
"Viola Abrahams found him the best home under the great guidance with Lientje Schueler as trainer for the new owner Nan Corwin in Arizona, who is a fantastic horse person, rider and supporter for the dressage sport at its best," Pearce told Eurodressage. "I couldn't be happier with the home he's found."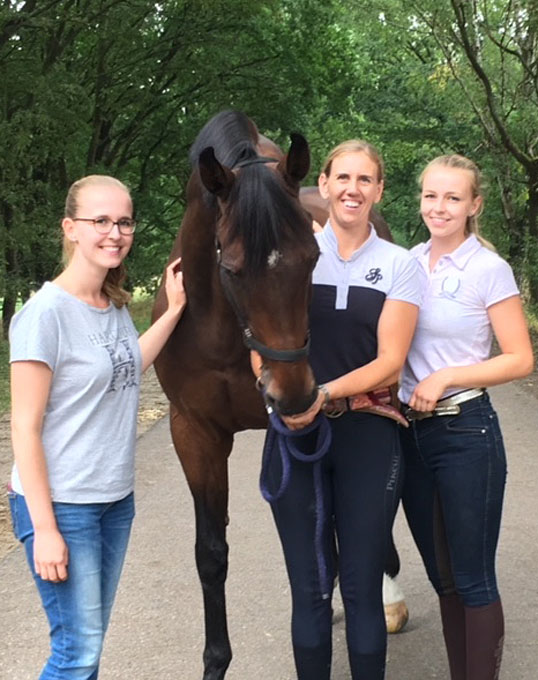 Lientje Schueler rings in on the great find Wladimir is for her client Nan.  "We all feel very lucky to have found another fabulous horse in this way," said Schueler. "Viola always does a great job mentioning horses to me and Wladimir has now happily arrived in my stable here in Germany. He will stay with us for some time before going over to the US. My girls here and I have already grown very fond of him, and we won't want to let him go, but I can't wait for Nan to have some fun on him ."
Corwin has been a long time friend of Schueler, first meeting Lientje when she was 15 and working as a student at Jan Ebeling's in California. The now 33-year old Schueler appreciates Corwin's various ways of support and friendship over all these years.  "She is a fabulous supporter of the sport of dressage through sponsorship and emotional involvement in what I do, while still enjoying the horses herself at her home farm," Schueler added.
After eight years in Europe and four years at Helgstrand, the 26-year old Pearce will soon be relocating to north Germany. 
"I think it's going to be a very cool collaboration with a few interesting individuals," said Pearce who is still in the process of finalizing all the details of her big move.
Photos © Astrid Appels 
Related Links
Wladimir O.A. Sold to Australia
My Princess, Hohenstaufen II, Wladimir OA, and Yantuge win 2008 Swedish Young Horse Championships
Swedish Warmblood Breeder Ann Westling Passed Away
Simone Pearce Fractures Arm