Fashion & Lifestyle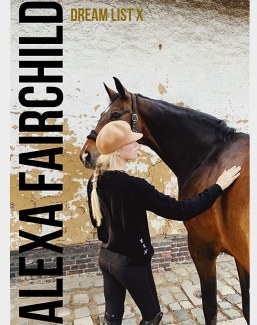 A.F. x RECYCLE collection to benefit Wild Horse Defense Fund to support the organization "Return to Freedom"
Alexa Fairchild, a Belgian youth team rider who has competed at nine European Pony, Junior and Young Riders Championships, has taken the first steps in her professional life with her own fashion and lifestyle brand - Alexa Fairchild.
Established in 2017, the Belgium-based brand tested the waters in Belgium with its inaugural collection that received major publicity in lifestyle and trade publications including Elle, So Soir, JV Magazine, De Standaard, Le VIf Weekend, l'Eventail and WWD. 
On 19 May 2020, Alexa Fairchild took the next step and officially launched its new North American e-commerce platform and limited edition "A.F. x RECYCLE" capsule collection.
"We Connect Dreamers x"
Alexa Fairchild is a well known dressage rider who consistently represented Belgium at the European Championships as a youth rider. The past three years she has patiently been working at Under 25 Grand Prix level with horses Vanita, Romy and D'Abanos d'O4 with the Olympic Games as her ultimate dream. She has recently moved to senior Grand Prix level and is in training with Wim Verwimp.
At the same time, the Fairchild family developed its brand which they consider more than just fashion.
""It is a Made-in-Italy lifestyle brand with a strong individual vibe brought to life from our equestrian roots. We offer garments that take you from the saddle to the street effortlessly," the Brussels based Alexa told Eurodressage.  "Our iconic and timeless pieces inspire freedom of expression, individuality and the pursuit of adventure.""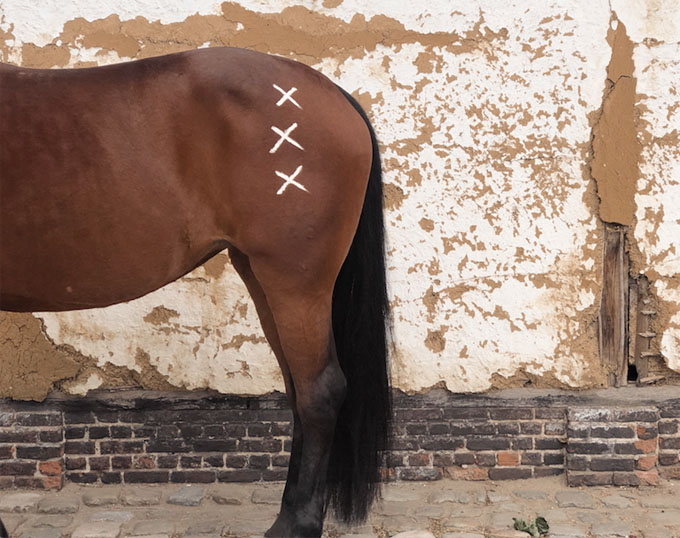 Alexa Fairchild uses the tagline "We Connect Dreamers x" to encapsulate her adventure seeking brand. Partnerships have been struck with "dreamers" world wide into a #freedomtribe, sharing their love for horses, nature and adventure. Well known dressage riders Naima Moreira Laliberté, Brittany Fraser-Beaulieu, Ellesse Tzinberg as well as jumper riders Angel Karolyi, Neil Jones and his team of riders that includes Cassio Rivetti, and western rider Bianca Francesca have joined the Freedom Tribe.
"We Connect Dreamers x," said Alexa. "We do this through travel, adventure, lifestyle and dreaming. Our Freedom tribers are chic and savage, elegant and edgy, move through cities and roam through nature.  We are authentic , fearless dreamers"
In her quest to connect Dreamers, Alexa uses the "x" as the connector which is visible across the brand's social media networks and e-shop. 
Sustainability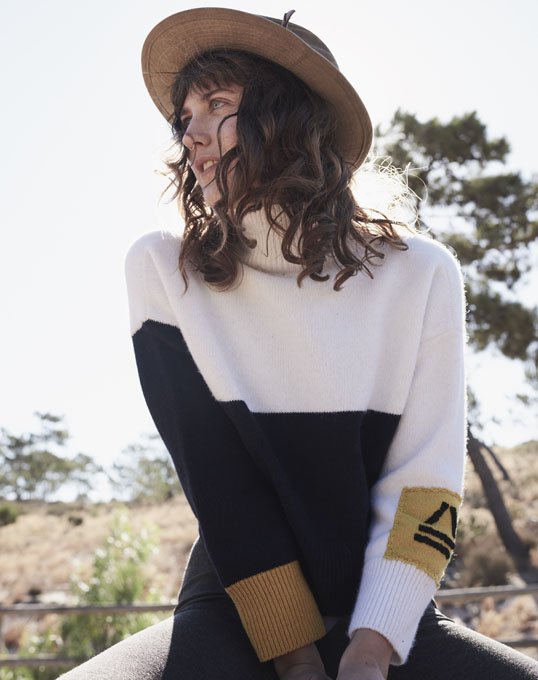 The entire collection is made in Italy and curated with unique treasures sourced around the world.
"Sustainability is a heartfelt value that we strive for," said Alexa. "I want my fashion to be as ethical as possible. So many companies burn their end of stock or bury it in a landfill."
Alexa Fairchild knitwear is made of Cardato Cashmere, a recycled Italian cashmere produced in the Prato district with at least 65 percent of recycled materials.
"I want to minimize the environmental impact throughout the entire production cycle by carefully monitoring the consumption of water and energy in its production process," she added. "The garments are produced using discarded clothing or knits."
The ordered products come in Tyvek packaging,  a strong, flexible and recyclable material that provides a durable and functional protective barrier when shipping the products that can also be reused as a shopping tote.
A Second Life
Fairchild is true to her word and nothing goes to waste in her line. The brand new "A.F. x RECYCLE" capsule collection consists of end-of-stock garments that have been re-dyed and re-stitched.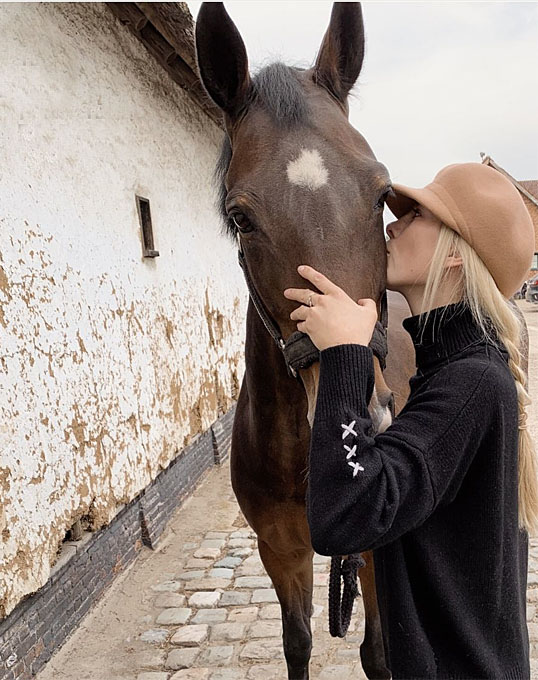 "The capsule features three existing sweaters from the A.F. collection, as well as a denim jacket," Alexa explained. "The items have received a fresh new look and have been given a second life.  Each piece of the "A.F. x RECYCLE"  collection  is limited edition and unique, as all of the stitching is done by hand. Each style is only available in very limited quantity."
A capsule summer collection is coming up soon, based on her travels to Mykonos, Greece. 
"We use destination as inspiration and there will be a constant trickle of a few new items. We do small drops to create a curated collection," said Alexa.
Alexa also aims to connect personally and closely with her followers on social media. "I want to co-create with the Dreamers," she said. "To this end, something exciting is coming soon.
Order Now and 10% of A.F. x RECYCLE collection is Donated to the Wild Horse Defense Fund
Alexa Fairchild apparel is now available to shoppers world wide at alexafairchild.com.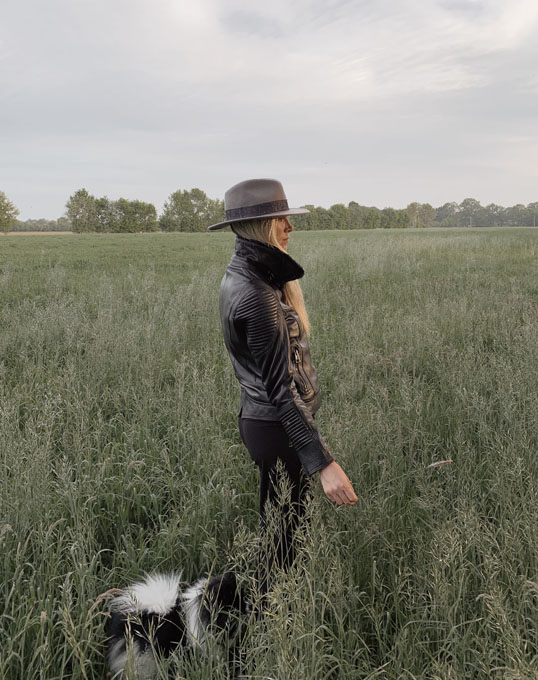 The brand looks forward to expanding its presence on the continent by rolling product out to select multi-brand shops and other e-commerce platforms soon.
This is an awesome time to purchase one of the limited-edition recycled garments as Alexa Fairchild has linked up with the Wild Horse Defense Fund to support the organization "Return to Freedom." The brand will donate 10%of all the A.F. x RECYCLE sales revenue to the Fund.
"Return to Freedom works to protect wild horses in the U.S. through sanctuaries, conservation, education, and advocacy," Alexa explained. "The Wild Horse Defense Fund helps advance protective efforts for wild horses in the U.S."
Connect to Dreamers and become part of the #FreedomTribe on Facebook and Instagram.
Discover Alexa Fairchild at alexafairchild.com. Visit the official website of the Wild Horse Defense Fund at returntofreedom.org
Related Links
Alexa Fairchild, a Dynamic New Fashion Brand for Fearless Dreamers
Alexa Fairchild to Helm Fashion Line and Horse Business for International Fairchild Sport
Dabanos D'O4 Returns, Grand Prix Schoolmaster for Alexa Fairchild
Alexa Fairchild Acquires Romy as New Grand Prix Ride
Alexa Fairchild Heading to Seventh, Consecutive European Championships
Young Rider Alexa Fairchild Wields the Axe of Power at the 2013 CDI Vidauban