Fashion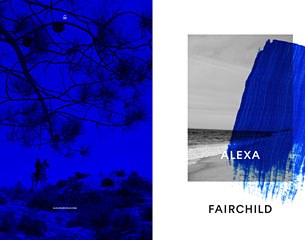 American born Belgian Under 25 Grand Prix rider Alexa Fairchild is ready to launch the first collection of her namesake fashion brand, which is partly equestrian inspired. Alexa Fairchild is more than just a new fashion brand. It's a lifestyle project with a solid streetwear vibe that seeks to challenge the fashion system by offering statement pieces that inspire freedom of expression, individuality and the pursuit of adventure.
Seasonless and gender-neutral, the collection features eclectic and feel-good street-in- fused styles that are entirely hand-crafted in Italy by expert artisans whose passion for exceptional quality and the highest forms of tradition are matched with high-performing technological innovation. Each factory has been carefully selected for its expertise in specific fields including leatherwear, cashmere and leggings.
The result is great stand-alone pieces to be mixed-and-matched liberally and that can be purchased year-round.
Deeply embedded in the brand is the concept of "Freedom Tribers", a dynamic vision where like-minded, risk-taking and fearless dreamers of different ages and walks of life, connect in a quest to stand out from the pack as they follow their dreams. Their mantra highlights diversity, authenticity and a love for life that steers clear of artifice and constriction.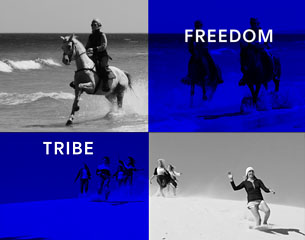 These "Tribers" will appear in various forms on the Alexa Fairchild web-site and across social media outlets, either wearing the pieces, participating in Q&As or appearing in posts describing their journey in life. Last summer the original Freedom Tribers gathered in Comporta, Portugal, for their first photo shoot for the Alexa Fairchild brand and rode the Cavalos na Areia horses on the beach embodying their free spirit and passion for horses. The Tribers' presence further underscores how Alexa Fairchild is simultaneously a brand and a "community" of sorts for people who share the same values.
This new project is the brainchild of a close-knit family with both American and European backgrounds and an inherited passion for fashion – Stephen and Erin Fairchild, and their two daughters, Alexa and Natasha. United and active in distinct roles Alexa is Creative Director and Co-Managing Director; Erin Fairchild is Co-Managing Director and Chief Marketing Officer while Natasha Fairchild is Visual Manager. With his extensive fashion background, Stephen Fairchild is a consultant providing expertise, drive and insight.
It's no surprise that the collection leverages on the family's love of travel, culture and sports, especially surfing, skating, skiing and riding.
In terms of materials, Alexa Fairchild seeks technical innovation. Cases in point are the use of reflective piping that allows the wearer to be visible in the dark and an exclusive anti-bacterial and hypo-allergenic Luxor nylon for leggings and technical tops.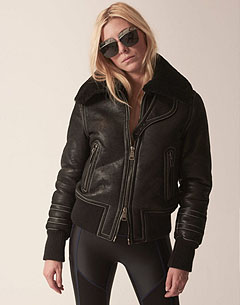 Sustainability is also a key value at Alexa Fairchild. Committing to ethical fashion, the knitwear, which includes sweaters, beanies, scarves and gloves, is made using Cardato Cashmere, a recycled cashmere produced in the Prato district with at least 65 percent of recycled materials. Environmental impact is minimized throughout the entire production cycle by carefully monitoring the consumption of water and energy. The garments are produced using discarded clothing or knits, a further testament of the manufacturer's concern for the environment, know-how and professionalism.
Similarly, the packaging is made out of Tyvek, in order to furnish the customer with a durable and functional protective barrier that can also be reused as a shopping tote.
Initially the collection will only be available online at alexafairchild.com with plans to roll out to select multi-brand shops and other e-commerce platforms soon.
A launch event is planned for early 2018 in Brussels.