Hanoverian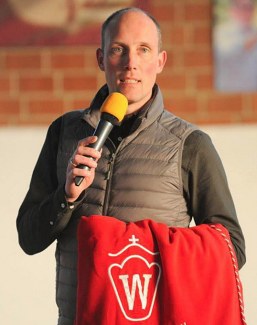 Wilken Treu has accepted the position of managing director at the Hanoverian breeding society and will leave his similar post at the Westfalian breeding society, which he held for almost seven years. 
Ralf Johanshon, chair of the board of directors of the Westfalian society, confirmed the news. 
"In our conversation it was made clear that this decision was not taken lightly," said Johanshon of Treu's departure. "Together with his wife he didn't decide against Westfalen, but for a return into his home area with his family and friends. Of course in his consideration it also played a significant part that he will now get the chance to head the biggest horse breeding society of Germany in a leading role."
Treu will join Uli Hahne who was appointed the Hanoverian Breeding Director after a board meeting on 24 June 2019.  Treu will take up his position 1 December 2019.
The Hanoverian society fired Dr. Werner Schade in May 2019 after a long period of internal commotion. The Hanoverian verband is undergoing structural reform and wanted to split up the head job of managing director and breeding director, which Schade held both.
Jörg-Wilhelm Wegener Resigns as Verden Auction Director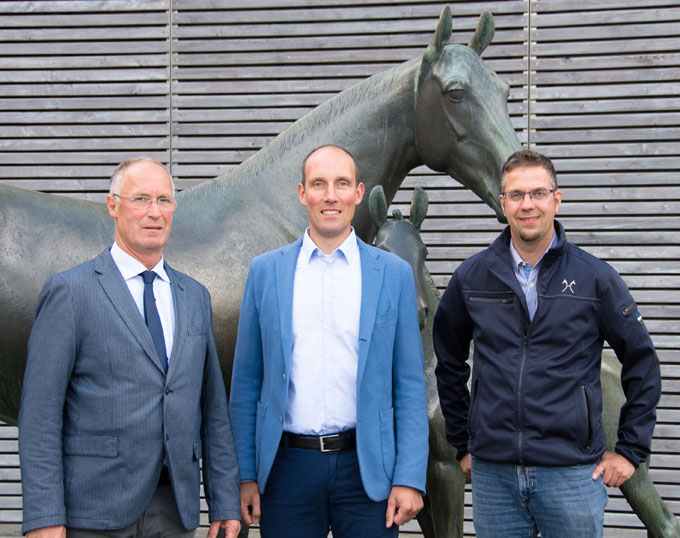 Today, the Hanoverian Verband also announced that Jörg-Wilhelm Wegener has handed in his resignation as the Auction Director at the Hanoverian Verband. He held the position since 2011 and was only the fourth auction director in the 70-year history of the Verden Auctions. Wegener originally came from the Oldenburg society and joined the auction team in 2006. He was the assistant auction director from 2007 and 2011 and then headed the team.
"I received an interesting offer and accepted it after careful consideration," Wegener stated in a press release, although the details of the offer were not disclosed.
Photo © Thoms Lehmann - Hannoveraner Verband
Related Links
Wilken Treu Appointed Breeding Director of the Westfalian Society
Ulrich Hahne to Replace Werner Schade as Hanoverian Breeding Director
Dr. Werner Schade Loses Jobs Effective Immediately, Hanoverian Society is Hiring
Werner Schade Relieved from his Positions at Hanoverian Society
Dr. Werner Schade To Lose Double Director's Function at Hanoverian Society
Werner Schade Succeeds Jochen Wilkens as Hanoverian Breeding Manager
Kerstin Cyrus: "Because They Don't Know What They Are Doing" - German Breeding in a Crisis