Australia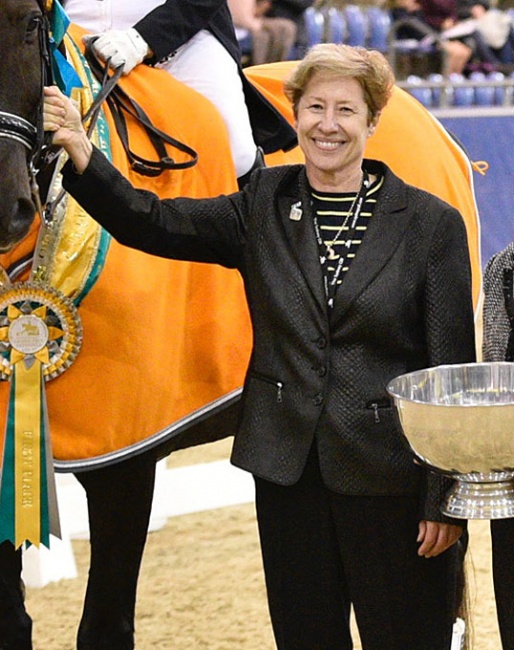 After only six months on the job, Ricky MacMillan resigned from her position of Chair of the Board at Equestrian Australia, the Australian equestrian Federation, on Monday 11 May 2020. 
She is the third chair in 18 months to do so.
MacMillan is an Australian Olympic dressage rider. Aboard Crisp (by Consul x Aktuell), she represented Australia at the 2000 and 2004 Olympic Games, the 1998 and 2002 World Equestrian Games and the 2000 and 2003 World Cup Finals. She is also the 2004 Australian Grand Prix Champion. 
In 2009 she became an FEI 3* dressage judge and she was promoted to 4* status in 2011. 
MacMillan became a member of the EA Board in April 2019 and was appointed chair in November 2019. She replaced Alistair MacKinlay. 
MacMillan Appointed to Create Change
Newspaper The Australian reported MacMillan's resignation as Equestrian Australia is yet to issue a press release. They only posted the acceptance of her resignation in a board update mention on their website.
According to The Australian, "MacMillan was considered the sport's saving grace and had vowed to change the organisation's culture, rapidly moving to install a national safety officer to implement recommendations made after a coronial inquiry into the deaths of Olivia Inglis and Caitlyn Fischer in 2016."
MacMillan told The Australia that "the vision I had when I took the chair of EA was a sport for the members — each participating member in each state would have a voice and be listened to. Circumstances meant that as hard as I tried, this was unobtain­able with the current structure of the organisation. I could not stand by and see the interests of members overlooked."
EA's Ambitious Reform Agenda
On 11 May 2020, EA issued a press release in which it stated that the "Equestrian Australia Board is focused on an ambitious reform agenda as we strive to provide the best possible service we can for our diverse membership. Underpinning the reform agenda is a determination to improve the culture of the sport through fair play and zero tolerance to bullying, protecting our volunteers and implementing consistent rules and complaints management processes, with an independent avenue of appeal through the National Sports Tribunal."
"The EA Board is committed to transparency, openness and accountability and achieving the vision of excellence in sporting conduct and horse welfare."
EA has not mentioned a word of MacMillan's resignation. 
Related Links
Ricky MacMillan Appointed Chair of Equestrian Australia Board
Ricky MacMillan Wins the 2004 Australian Dressage Championships
Ricky MacMillan on Judging and Dressage in Australia
Ricky MacMillan on Half Marks and Home Bred Horses
Ricky MacMillan Wins the 2004 Australian Dressage Championships
MacMillan Now Must Wait after Excellent Sydney Showing, Olympic Puzzle Not Solved