Poland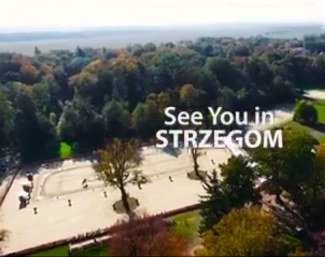 The organizing committee of the 2020 European Pony Championships in Strzegom, Poland, has today confirmed the official cancellation of the event as no alternative date was to be found at a later time this year. Instead Strzegom will do a three-discipline international in the autumn, called "European Pony Masters". 
2020 European Pony Championships Cancelled
Due to the ongoing Covid-19 pandemic, sadly Strzegom had to make the difficult decision to cancel the FEI European Championships for Ponies 2020 in Strzegom (15-19 July).
The decision has been taken in consultation with the FEI and with the health of all athletes and everyone involved in mind, and of course fair play rules.
"We tried our best to find a new date, but it proved to be extremely difficult to plan a big sports show during the school summer holidays this year," said the organizer.
European Pony Masters
Strzegom realises that for many athletes the Europeans were their last chance to compete in this age category, so instead of FEI European Championships for Ponies, the OC plasn to organise a new event called the "European Pony Masters" in September or October.
The event will include team and individual competitions in the three Olympic disciplines: Jumping, Eventing and Dressage.
"After all the hard work they have put in, it is desperately disappointing for Marcin Konarski and his wonderful team at Strzegom to have to cancel the FEI European Championships for Ponies, and also of course for all the young athletes that were planning their season around heading to Poland this summer", FEI Secretary General Sabrina Ibáñez said, "but it is wonderful that Strzegom have come up with a creative solution, with the new European Pony Masters offering an alternative outing later in the year."
"More details will be available as soon as the epidemiological situation allows us to plan details for this event," said the organizer.
Related Links
2020 European Pony Championships Postponed due to Corona
Strzegom Allocated European Pony Championships for 2020-2022
Historic Team Gold for Denmark at 2019 European Pony Championships