U.S.A.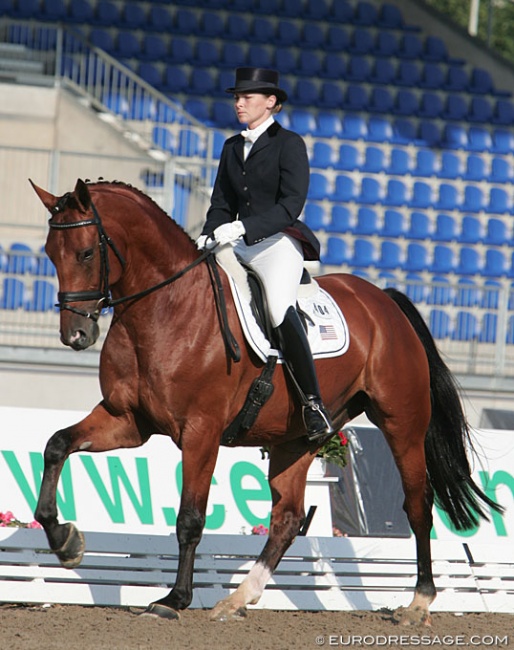 American dressage rider and trainer Teresa Butta-Stanton has passed away in Baltimore in the morning of 31 December 2019. 
She would have turned 45 on 20 January 2020.
Butta-Stanton ran a sales and training facility and livery yard in Brandywine, Maryland.
She was a successful young horse trainer and competitor, having brought numerous youngsters through the FEI Young Horse tests up the levels, including Helene and Piccolino. She competed at the U.S. Young Horse Championships in 2008 on Rastino and Froelich. In 2017 she piloted Grand Grayson in the young horse classes at Devon.
Her most successful horse was the KWPN gelding Unitas (by Niagara x Herald). She had bought him as a 3-year after she saw him on a videotape of horses for sale in the Netherlands. They represented the U.S.A at the 2006 World Championships for Young Dressage Horses in Verden, Germany,  and placed 19th in the consolation finals. She rode two CDI's on him at small tour level, the 2010 and 2016 CDI Devon. 
The cause of death is still being investigated. 
Teresa is survived by her Parents Joseph and Barbara Butta, brother William "Bill" Beckett, sister Kimberly Wayne and her husband Scott.
A viewing was Thursday 2 January 2020 at Stallings Funeral Home and a funeral service will be held Friday 3 January 2020.
Riders Stuggling with Depression and Mental Health Issues
U.S. Grand Prix rider Jessica Jo Tate was a close friend and wrote: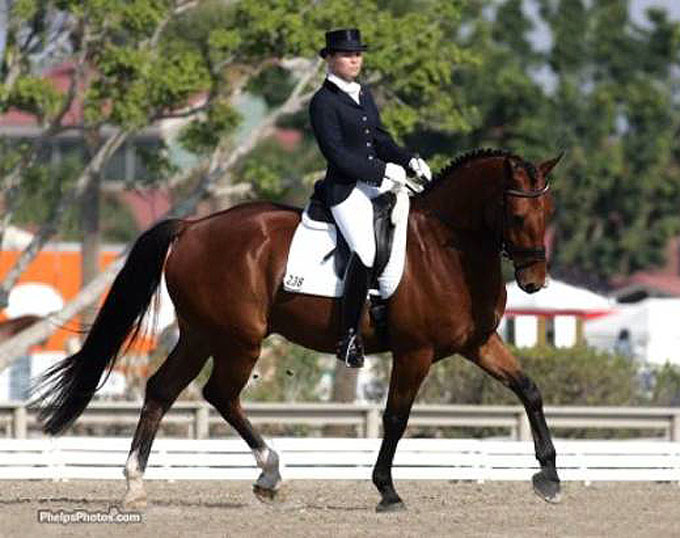 "Even though she was suffering in her own mind, she was always the first person to call me to tell me how happy she was for any successes that I had, or to always make sure that I didn't need any help. She was an excellent horse woman, full of great feel and courage, but she was also a devoted, loyal, and terrific friend to me. She was talented, hilarious, tough and full of grit, but she could not get past her demons and she eventually slipped away from this earth."
Teresa Butta is the third professional dressage rider dealing with mental health issues to have passed away round New Year's Eve. In Denmark, professional trainer Henning Sloth Jepsen died by his own hand on the same day, while in Germany Holger Münstermann died unexpectedly after struggling with his physical and mental health. 
"To be a professional in the sport is extremely difficult," Jessica Jo Tate continued. "The time we spend devoted to our horses, The stress and anxiety to do a great job, and all the financial hardships we face because of that, typically does not leave a lot for us to put into ourselves. Please don't ignore the small signs of someone needing help."
Tate calls for more solidarity and empathy as well as action to help riders struggling with mental issues.
"I would like to figure out a way to help fellow trainers get the support that they need, whether that is a fund to help them financially get supported through rehab, or just some kind of different support. It's time we start talking about mental health, depression & anxiety in a much more open and honest dialog. I'm not sure yet how to help, but I don't want the death of one of my best friends to just go down in history like a sad story."
Photos © Astrid Appels - Mary Phelps
Related Links
Scores: 2016 CDI-W Devon
Scores: 2008 U.S. Young Dressage Horse Championships
No U.S. Based Horses Qualify for WCYH Verden after Eastern Trial
American Combinations for 2006 WCYH Verden Selected
Cabana Boy and Donavan Win American Eastern WCYH Selection Trial