Italy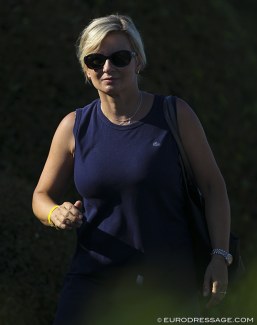 The FEI has put forward Italian Grand Prix rider Anna Campanella as a candidate for WADA Athlete Committee membership.
The WADA Athlete Committee includes not more than 12 members of various sport disciplines, which are appointed for a period of three years.
WADA Athletes Committee
World Anti-Doping Association's Athlete Committee was established in 2005 to represent the views and rights of athletes worldwide, while providing insight and oversight into athletes' roles and responsibilities as it relates to anti-doping.
WADA Athlete Committee Members have a key role in helping WADA understand the challenges vulnerable athletes face and how WADA can best lead in developing strategies to not only detect, but also deter and prevent it.
"Members assist in raising awareness about anti-doping and the promotion of the Play True message, as well as actively liaising with and providing feedback to government, regional and national leaders about anti-doping initiatives.
Campanella
The Polish born Italian Anna Paprocka-Campanella competed at the 2006 World Equestrian Games and 2007  European Championships on Andretti H, after which she sold him to the Bechtolsheimer family.  In 2009 she competed at the European Championships in Windsor on Prego. Campanella's last CDI was in October 2016 at Le Mans. She lives in Erp, The Netherlands, where she runs a horse sales business and coaches her daughter, Italian young rider Alice Campanella.
Anna was a member of the FEI Dressage Committee from 2014 - 2018.
If accepted on the WADA Athlete committee, Campanella will take office on 1 March 2020 and become the voice for equestrian sport. 
The Committee will meet in person, as required, up to a maximum of two times per year.
Photo © Astrid Appels
Related Links
Anna Campanella Elected FEI Dressage Athletes' Representative
Campanella and Bechtolsheimer Running for Seat on FEI Dressage Committee as Riders' Representative
Mother and Daughter Campanella Get Silver and Gold at 2016 Italian Dressage Championships