2019 CDI-W Herning
The schedule for the 2019 World Cup Qualifier in Herning, the first of the 2019-2020 Wester European League World Cup season, has been released. This means that entries are open to the Almased Dressage Amateurs, the final leg of the 2019 show circuit.
The 2019 CDI-W/CSI-W Herning features an action packed programme with the World Cup Qualifier (CDI-W) alongside a 3* CDI with small and big tour classes as well as the Almased Dressage Amateurs leg (CDI-Am)
Show jumping enthousiasts can live their heart out with a complete programme including a CSI-P, a CSI 1*, a CSI 3* and the FEI Jumping Pony Trophy. 
Entries Open for Final Leg of 2019 Almased Dressage Amateurs
In 2018 the German company Almased Wellness and Danish show organizers Andreas Helgstrand and Jens Trabjerg joined forces to establish the Almased Dressage Amateurs, a show circuit which gives amateurs an extraordinary experience by allowing them to participate in the same top professional surroundings as some of the world's best dressage riders.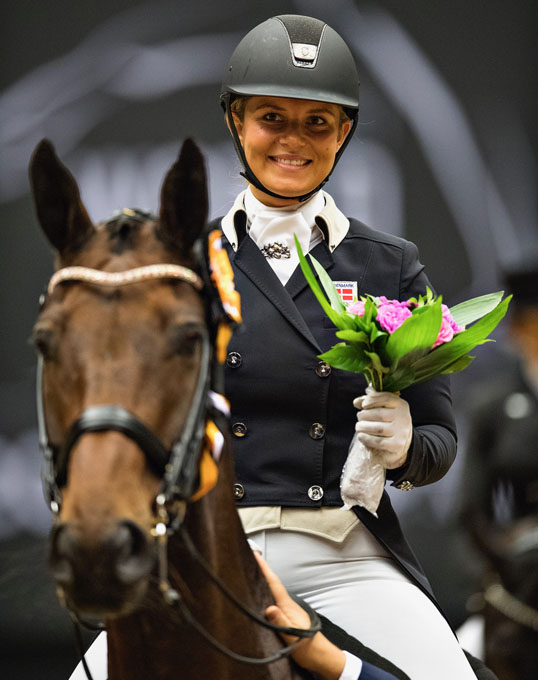 In 2019 the circuit boasted two divisions: a Small tour with the Prix St. Georges and Intermediate I, and a Big tour with Intermediaire II and Grand Prix. Five high profile competitions included the amateur classes into their schedule this year: the CDI's in Mannheim, Uggerhalne, Hamburg, Leudelange and Herning.  
Entries for the final leg in Herning are now open to amateur riders aged 26 or older and not listed on FEI's World Ranking for dressage riders. 
This is a unique opportunity to compete at the same venue as the world elite and be judged by an exclusive panel of 5, 4*, and 3* judges, including Susanne Baarup, Kurt Christensen, Lone Dichmann, Magnus Ringmark, Alice Schwab, Thomas Lang, Mats Eriksson, and Mariette Sanders- Van Gansewinkel.
Herning Welcomes Amateurs in Elite Atmosphere
The 2019 World Cup Qualifier in Herning, Denmark, takes place on 16 - 20 October 2019. 
"The success of our tournament is the result of this being a completely new opportunity for the amateurs," said show organizer Trabjerg. "We enabled amateur riders to compete at spectacular shows, where they had some great and unforgettable experiences."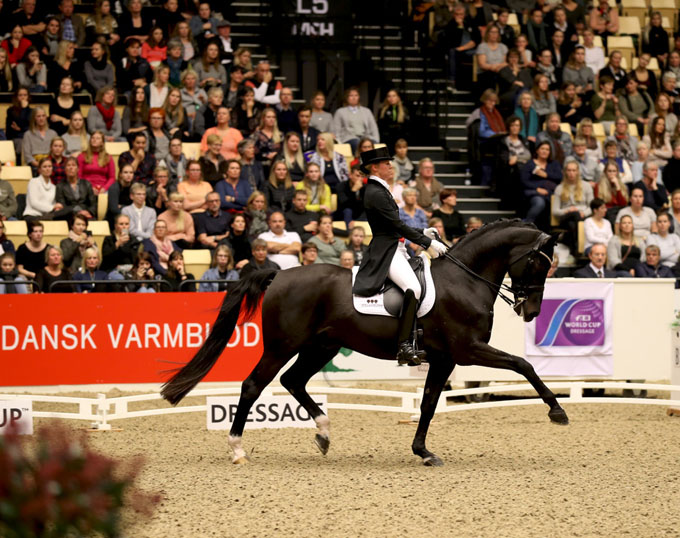 Don't miss out on the season finale, which will be set indoors on a world stage with Europe's elite riders attending.
The complete programme can be viewed here: http://www.worldcupherning.dk/program
For more information and news about the Almased Dressage Amateurs, visit www.almaseddressage.com
Related Links
2019 Almased Dressage Amateurs Approaches Season Finale in Herning
2019 Almased Dressage Amateurs is Ready to Roll
Successful Start of 2018 Almased Dressage Amateurs in Hamburg, Wiesbaden and Uggerhalne Next
Almased Dressage Amateurs: New Show Circuit for Amateur Dressage Riders Established