2019 Open Winter Cup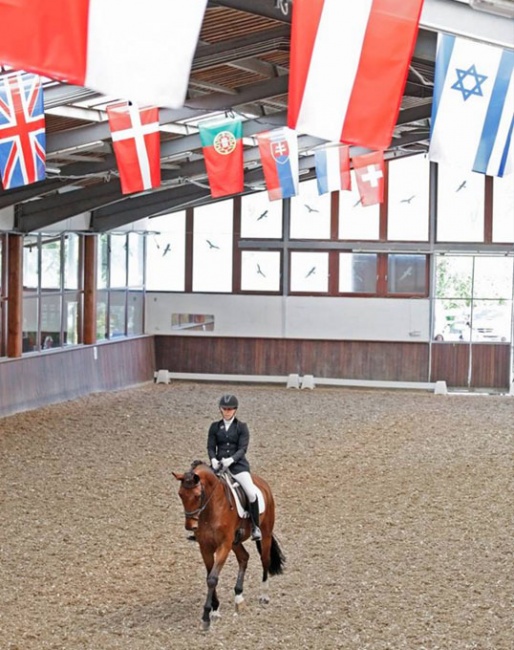 Stable Unikornis is leading the Hungarian effort to promote top level international dressage sport in Hungary and in its neighbouring countries by hosting a two-weekend show series "Open Winter Cup" as well as a World Cup qualifier at which attractive prizes can be won, including a car!
Organized by Hungarian-Israeli entrepreneur Arie Yom-Tov at his Stable Unikornis just 30 kilometers from the capital Budapest, the Open Winter Cup will offer classes in all divisions from children's level to Grand Prix. 
The first leg of the 2019 Open Winter Cup will be held on 16 - 17 February 2019. The second leg, which is considered a Final, is scheduled for 27 - 28 April 2019.
The Open Winter Cup is a CDN national competition, but invitations will be extended to participants from neighouring countries that wish to seize the opportunity to compete in outstanding conditions and be assessed by some of the best dressage judges in Europe.
Krisztina Szabó, stable and show manager at Stable Unikornis, will assist riders wishing to compete in the Open Cup with their entry as well as with travel arrangements, hotel accommodation and other questions. She can be reached at sz.kriszta.unikornis@gmail.com or at +36 70 621 8359.
The Open Winter Cup boasts a wonderful purse of prizes. Alongside the prize money and gifts for all classes, the winner of the Grand Prix Final can score a brand brand new Fiat 500!
Unikornis Stable will also stage a CDI-W/CDI3* on 2 - 5 May 2019 where another spectacular purse will be offered, including a Fiat 500 for the Grand Prix winner. The big purse and outstanding facilities offered should attract a highly competitive field of Europe's best dressage riders. Five-star judges Eddy de Wolff van Westerrode, Maria Colliander, and Thomas Lang, as well as 4* judge Barbara Ardu and other quality judges are confirmed to officiate at the CDI-W.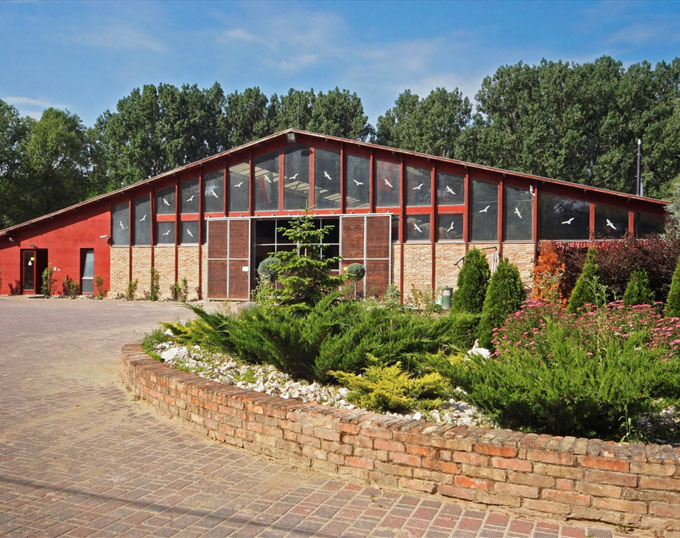 "Our target is to create a real, high quality competition in Hungary," Arie Yom-Tov told Eurodressage. "Hungary was also bidding to host the 2019 European Championship for Children up to U25, but unfortunately Italy was chosen. We remain determined and are ambitious to bring the best sport to Hungary. Our Winter Cup and the World Cup qualifier are the next steps in our grand plan."
Stable Unikornis provides excellent showing conditions for its competitors and clients. "Besides providing the best footing and best place to train at, we also offer a service, unique in Hungary: hosting seminar weekends with international 5-star and Olympic judges," Yom-Tov stated. "These training sessions with internationally respected trainers are focused on theoretical and practical instruction. They are just one aspect of how we want to boost dressage in Hungary, organizing the competitions are another."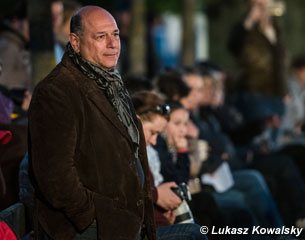 For more information, visit www.unikornislovarda.hu
Photos © Anett Somogyvári - Lukasz Kowalski
Related Links
Janssen Signs Contract to Take Jazmin Yom-Tov to the Olympics
Jazmin Yom-Tov Geared Up for First European Under 25 Championships
Hungary Proves Commitment to Development of Dressage with 2017 European Pony Championships
Judges Wust and Lang Conduct Clinics in Hungary to Improve Country's High Performance Dressage
Dana van Lierop to Run Hungarian Training Base in The Netherlands