Hungary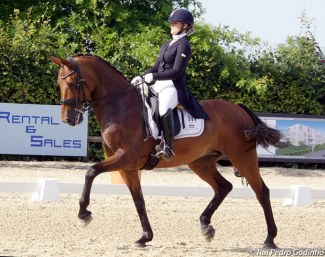 For 16-year old Jazmin Yom-Tov the 2018 European Under 25 Championships in Exloo, The Netherlands, are an exciting new chapter in her young, budding career as a dressage professional. She is now geared up to give her all in Exloo with coach Sjef Janssen by her side. 
Not only is the Hungarian writing history for her country as first ever participant at this event, but she is also taking her first important steps towards an international career at Grand Prix level. 
Yom-Tov qualified the 14-year old NRPS registered Grand Prix schoolmaster Hexagon's Zodinde (by Louisville x Rubiquil) for Exloo after only having been together for eight months. The experienced mare has been a real confidence booster for Jazmin.
"She is very smart, always doing her best for me, willing to learn, and she is not "mareish" at all," said Jazmin. "I think that we are on the same track now especially for the last few weeks. We are getting closer and closer to the point where we really understand each other. She makes me very happy and that's also why she is giving me a lot of confidence in the ring."
Furthermore Jazmin's father Arie Yom-Tov signed Dutch dressage trainer Sjef Janssen as coach for his daughter with the 2020 and 2024 Olympic Games as target.  The collaboration started in June and bore its first fruits with solid scores achieved at the 2018 CDI Leudelange after a successful CDI Under 25 debut in Wiener Neustadt in March. 
"I really like training with Sjef. We get a long very well and start to know each other,"Jazmin explained. "We are focusing a lot on the basics and all the small details in the Intermediaire II and U25 Grand Prix test. We are currently getting her more steady and accurate on my aids, and because of that we are able to get her body and mind more focused on me."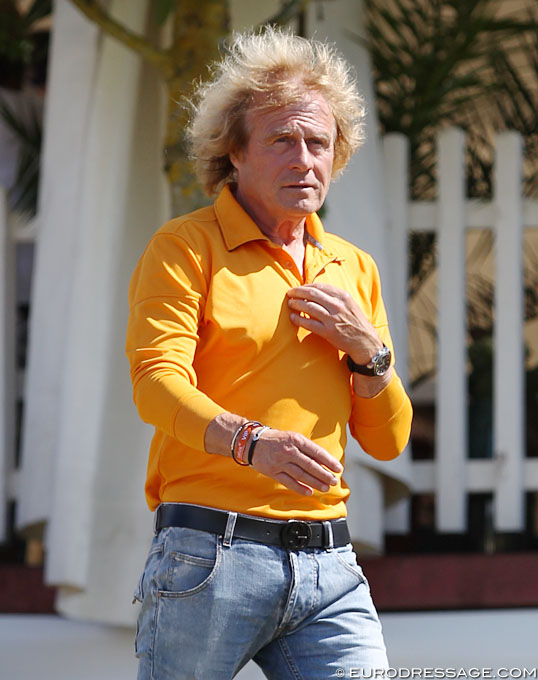 The Yom-Tovs run the equestrian business "Sport Pro Horses" from their yard in Uden, The Netherlands, where they stand licensed breeding stallions Bojengel (by Uptown), Stiffelio (by San Amour), Florance (by Furstenball) and pony sire Lord S (by Le Matsjo). The family has set up this amazing support system for daughter Jazmin to become an international top dressage rider and hopefully a future Olympian. 
"At Sport Pro Horses we are training young horses with the help of Nicolette van Leeuwen," said Arie Yom-Tov. "We want to develop and create four to five top quality Grand prix horses out of the youngsters we hand pick. Every year we purchase twenty young foals from experienced professional breeders in Germany and The Netherlands, rear them in Belgium, and then start their training in Holland. Our main target is to do our best to train and improve Jazmin."
Hungary is rapidly developing as a dressage nation with acclaimed dressage stables taking initiative to host big CDI and World Cup events in the country. In addition, Hungary hosted the 2017 European Pony Championships in Kaposvar and there are talks to bid for more major Championships to be hosted in Hungary in the near future.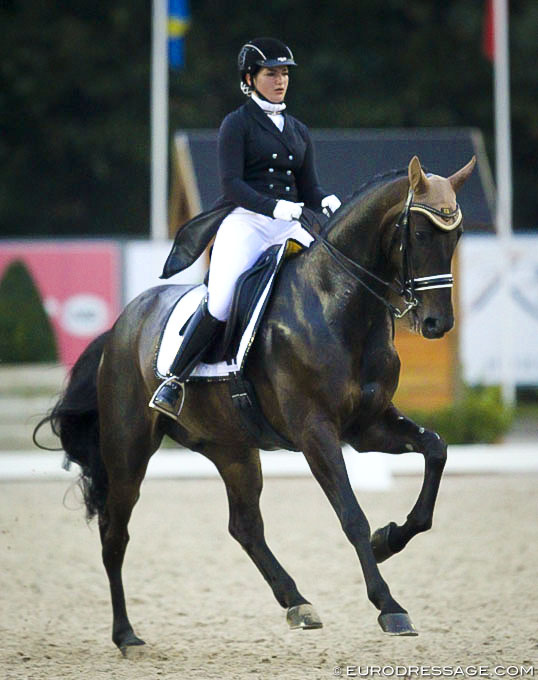 "With the cooperation of the Hungarian Equestrian Federation I am seriously considering to host the U25 European championship in Budapest next year," said the ambitions Arie Yom-Tov who has his mind set on promoting dressage in a big way in his country.
For Jazmin the near future has the 2018 Hungarian Dressage Championships in September in store. She will also make her show debut aboard the KWPN licensed stallion Bojengel. "After the Hungarian Nationals we will make new plans together with Sjef for next year," Jazmin added.
For more information, visit www.sportprohorses.com
Photos © Rui Pedro Godinho - Astrid Appels
Related Links
Janssen Signs Contract to Take Jazmin Yom-Tov to the Olympics
Dana van Lierop to Run Hungarian Training Base in The Netherlands
Judges Wust and Lang Conduct Clinics in Hungary to Improve Country's High Performance Dressage
Stiffelio, Die Oder Keine, Kitti Win 2017 Hungarian Young Horse Championships