Hungary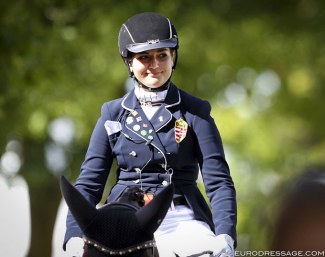 Hungarian-Israeli entrepreneur Arie Yom-Tov has signed Dutch dressage trainer Sjef Janssen as coach for his daughter Jazmin Yom-Tov with the 2020 and 2024 Olympic Games as target. 
"I was looking for the most experienced trainer to develop Jazmin for the next few years and help her reach the Olympic Games," Arie Tom-Tov explained. "We signed a long-term agreement with Mr. Janssen last month with an option for an extension."
The 16-year old Jazmin Yom-Tov began competing internationally for the past three years and has already achieved stunning results as such a young age. She has represented Hungary at the 2015 European Children Championships on Duna Luna, at the 2016 European Pony Championships on Jazzo, at the 2017 World Young Horse Championships on Dodge Raider, and at the 2017 European Young Riders Championships on Oldi.
In 2017 Jazmin has showed at multiple levels: from juniors through young riders, in young horse classes as well as at small tour and Grand Prix level.
To help Jazmin achieve her goal of becoming an Olympian, Arie acquired the 14-year old NRPS registered Grand Prix schoolmaster Hexagon's Zodinde (by Louisville x Rubiquil) in January. Under Thamar Zweistra the mare competed at international Grand Prix level in 2015 and 2016 and was part of the Dutch B-squad. In 2017 the mare was shown at junior riders' level by Dutch Amber de Groot.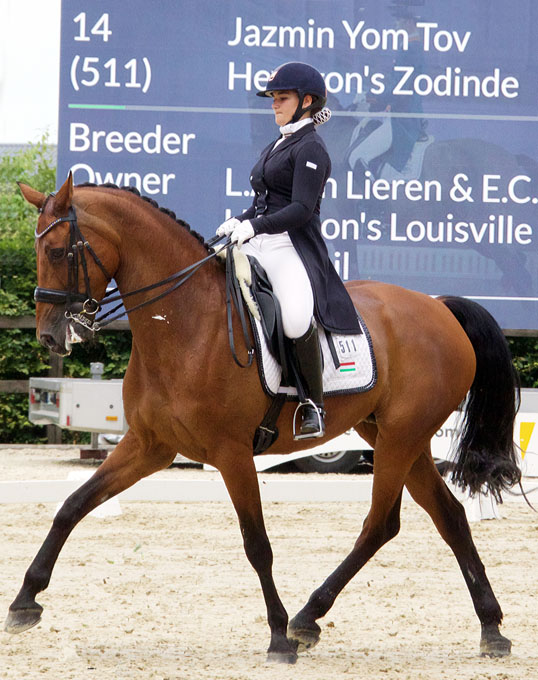 For Jazmin to reach the next level a training contract has been signed with the 68-year old Sjef Janssen, who is the former Dutch team trainer and current team trainer for Belgium. The brand new collaboration has already born fruits as the young pair scored 66.059% in the Intermediaire II and 65.897% in the Short Grand Prix at last weekend's CDI Leudelange under Sjef Janssen's tutelage. 
The Leudelange scores in combination with earlier results achieved at the CDI Wiener Neustadt qualified them for the 2018 European Under 25 Championships in Exloo, The Netherlands, on 9 - 12 August 2018. 
"Jazmin is writing history for Hungary, because it's the first time ever that a Hungarian rider will take part in the European U25 Championship," said the proud father.  "I must admit that Sjef already built up a good co-operation with Jazmin and after six weeks of training there is a serious improvement."
The Yom-Tovs have their own equestrian yard in Uden, The Netherlands, where they are more centrally located in Western Europe and have better access to competitions and training. Jazmin's string of horses is ever expanding and includes the KWPN licensed stallion Bojengel, Duna Luna, Sierappel, Jazzo, Willem Alexander, Oldi, Intendro van de Nachtegaele, Dodge Rainer, and Stiffelio, amongst more talent. 
Photos ©  Astrid Appels - Rui Pedro Godinho
Related Links
Eurodressage Photo Database: Bojengel - Zodinde
Dana van Lierop to Run Hungarian Training Base in The Netherlands
Judges Wust and Lang Conduct Clinics in Hungary to Improve Country's High Performance Dressage
Stiffelio, Die Oder Keine, Kitti Win 2017 Hungarian Young Horse Championships
Westpoint Wins 2016 VHO Trophy
Van der Meer and Coco Chanel in Command of Small Tour at 2015 CDI Mechelen
Bojengel to Tommie Visser
Eight Sires Pass 2011 KWPN Foal Inspection
Leunus van Lieren, KWPN Breeder of the Year 2017