Bits 'n Pieces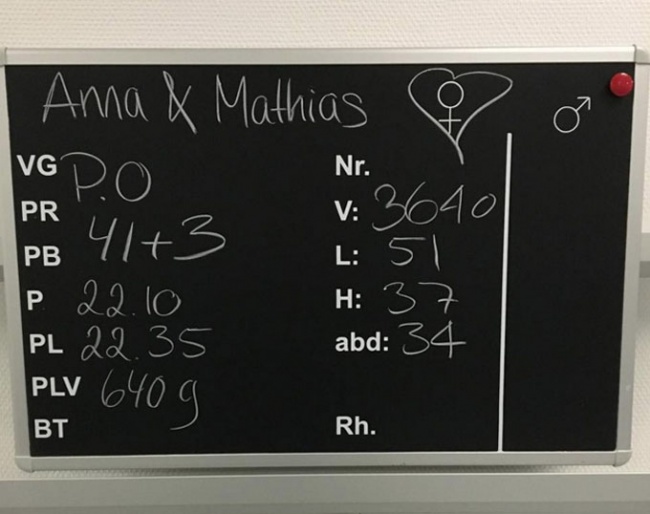 Danish Olympic team rider Anna Kasprzak has given birth to a baby girl on Thursday 10 May 2018. The baby came 10 days past the due date of 30 April 2018.
"Finally she's here," an ecstatic Kasprzak wrote on her Facebook page.  "Thursday evening our beautiful little Ella came out to see the world! We are all good and super happy!"
The baby weighed 3640 gram at birth and measured 51 cm.
The 27-year old Anna and her 30-year old boyfriend Mathias Skov Rasch are first time parents. 
Kasprzak announced her pregnancy in October 2017, which was also the last month that she competed internationally at the 2017 CDI Herning. She continued to ride though for a few more months, after which her assistant trainer Josefine Hoffmann took over.
Related Links
What's Happening: May 2018
Grand Prix Debuts at National Shows in Holland, Denmark, Germany
Anna Kasprzak Pregnant