Services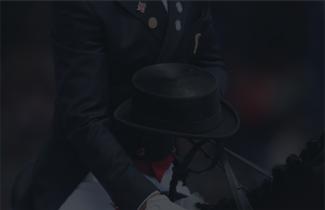 Piaffe, the UK headquartered Marketing and Management Company continues its dominance in its sector as it agrees a groundbreaking initiative for the riders they represent. The company has agreed a partnership directly with Roeckl Sports, which will automatically give the option of sponsorship to the riders on the Piaffe roster should they choose the brand as their glove of choice.
It comes as Founder of Piaffe, Abby Newell, identified that the majority of the riders the company works with, already choose Roeckl as their gloves of choice, for training and competition and so she spent some time discussing how this could be expanded on with the Roeckl team.
It is believed Newell talked at length with the CEO about the idea for over a year before it was agreed.
"Our job, Newell states, is to find opportunities for our riders, be it sponsorships, media opportunities, international appearances or new collaborations with one objective in mind; to guide the commercial side of their career and be an additional support system. All of our riders firmly believe in the products they endorse and actively use them on a daily basis, and this is first and foremost a priority for us and for them.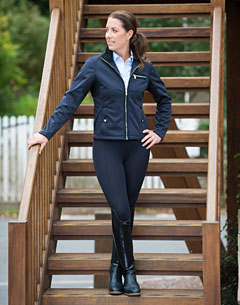 We will try and secure sponsorships with any brand that a rider feels passionate about, but it is important for me and the team to spend time with the brands and their marketing teams to understand the company and their products, so that expectations of riders are managed and matches can be made that will suit both the rider and the brand's strategy"  
Newell goes on to say: "Roeckl is a brand that is a global leader in its field and so to be able to give the riders the opportunity to have such a prestigious name supporting them is a huge honour for them and for us. It particularly boosts those coming up the levels that may be at that initial stage of appealing to sponsors but have yet to secure support, so the riders are already very excited by the initiative. However, both companies are fully aware that training and competition wear is a personal preference of each individual rider and by no means will it be a requirement of any athlete joining the Piaffe Group to take on this sponsorship. If Roeckl isn't their choice, then that will pose no issue to the partnership arrangement or our management of the rider. "We are just fortunate that all of our riders actively ride in Roeckl and do feel the gloves are incomparable to anything else on the market."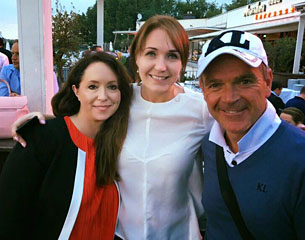 Piaffe's relationship with Roeckl stemmed initially through the Piaffe's long term client, dressage champion, Charlotte Dujardin, a glove Dujardin states she has always been a proud ambassador of.   
Newell tells Eurodressage that she is humbled that a brand such as Roeckl and it's CEO believe in our judgment with riders and that they are willing to support that by allowing us to offer this to our riders automatically. They know that success in the ring has no guarantee especially where horses are concerned, but the Piaffe riders are achieving a great deal in their careers both here and internationally and this will certainly be a confidence booster for riders when trying to reach their goals.
Christian Roeckl – CEO of Roeckl Sports said – "We have worked with the Piaffe team since they began the management of Charlotte (Dujardin) many years ago now and have watched their growth and ambition to build a roster of talented riders they represent and their continued rise in profile. Abby (Newell) certainly has been committed to achieving this partnership with Roeckl Sport and we have admired her enthusiasm for our brand over the years. We know that Piaffe do make changes to their roster from time to time but above all, we trust her judgment and are very happy to offer this opportunity to Piaffe's riders, who for some, may even just be starting out in their career. It's a partnership that is a first for our company but we are extremely energised by it and excited to see how it evolves"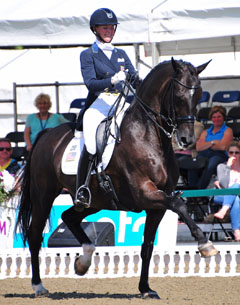 Piaffe has been continuing in its quest for growth year on year, as it begins to work more equine and lifestyle brands on their marketing through the recently set up division 'Levade' as well as handling and booking the international tours for multiple riders, something that the company will expand on greatly in 2018.   
It has also secured some exciting partnerships for Dujardin including new sponsor, Falpro, a brand Dujardin states is 'the formula one of rug brands' as well as a deal with Random House for her forthcoming autobiography 'The Girl on the Dancing Horse' due for release on March 8th 2018. Dujardin also appeared in Netflix Original 'Free Rein' this year and recently made an appearance on British primetime TV show, A League of Their Own' with James Corden which Newell adds she was delighted that Dujardin agreed to take part.
New riders also continue to join the roster including US Dressage rider, Katherine Bateson, making it the second rider from the United States to join the roster after up and coming talent, Carly Taylor Smith.
Newell tells us that she is delighted with how the company is evolving stating that 2017 has been one of the most exciting years to date. Having followed this company from the start, Eurodressage is looking forward to seeing what comes next from Piaffe in the coming years.
For more information, visit www.piaffe.co.uk
Related Links
Working with the Dressage Elite: Piaffe's Abby Newell Knows the Tricks of the Trade
Piaffe Limited: An Extraordinary Year in Review
Piaffe Launches Rebrand of One of Britain's Premium Dressage Retailers
Piaffe Launches Members Only Club for the Equestrian World
Piaffe Extends Offering as it Eyes Up International Expansion