British Dressage News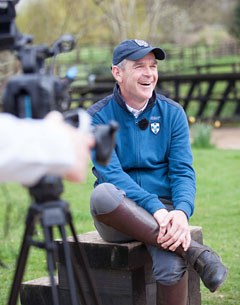 Piaffe, the management and strategic consultancy for the sport and entertainment sectors, has launched a members only club for the aspiring equestrian called 'Piaffe Presents'. The project, launched together with Charlotte Dujardin and a passionate team of writers, a renowned production house and photographer, will be home to innovative content from some of the most interesting and iconic figures from around the world, who all share a passion for the world of the horse.
"There are so many inspiring individuals in equestrianism across the board and this is something for us to be proud of and to celebrate and we want to do that here" says Dujardin. For anyone thinking of learning to ride a horse through to those riding at a professional level, we are hoping that the platform will inspire its members and we have a lot planned for it"
Another of its ambassadors, super groom to some of the most recognizable dressage horses in the world, Alan Davies, said "I'm really excited by this new venture and I will oversee the section 'Groom with a View' a name I came up with and loved. The role of the groom is vital in a team and its been brilliant to see that this is growing in recognition. Myself and various contributors will share our experiences and top tips through Piaffe Presents and hopefully more people will be encouraged to take up this role in the equine world"
The project comes a leap forward for the Piaffe brand, which we have reported on several times here at Eurodressage since Newell, Piaffe's founder, began managing the business affairs and PR of superstar, Charlotte Dujardin to great success.
Newell states, "I have wanted to launch a platform like Piaffe Presents for some time and was delighted when Charlotte and Alan Davies wanted to be a part of it. It's been an incredible year so far, albeit very busy and Piaffe Presents is a very exciting subsidiary project for us. It was a something I envisioned of over a year ago and its lovely to finally see it brought to life, by a great team at home. We will feature training content of broadcast quality, written features, one on one interviews from many top riders and much more. There will also be a syndicate section on there, so riders can list horses that are available for investment from potential owners or for those interested in forming syndicates. It will also be a useful tool for those who own a horse that are looking for a rider, as we will also list biographies on there, which will be constantly updated"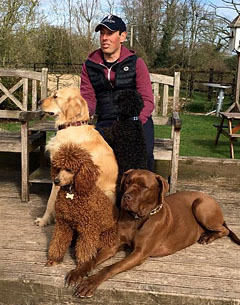 On the representation side, Piaffe, the parent company, continues to add riders to its roster that it represents, notably Fiona Bigwood and Anders Dahl, with several new riders set to join in the coming weeks.
Newell says that "working with Fiona and Anders is a privilege. They are such lovely, talented people and have a great string of horses who have had a brilliant run of success this year so far on the international stage. Piaffe as a brand has worked hard to raise the bar in the equestrian world through our representation of riders and now with our team, we can offer management like no one else to riders of this caliber. The equestrian world has been entering the mainstream more and more and there is a whole raft of opportunities presenting themselves, for both brands and riders and I want Piaffe to be at the forefront in curating these partnerships and for brands to have confidence in working with us"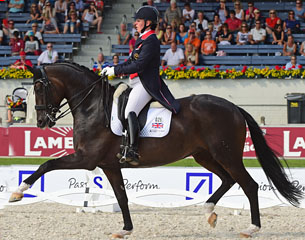 Newell goes further to say "This is going to be one of the most exciting years to date in our journey. We just returned from the Adelinde Cornelissen clinic in Vancouver and filmed her for the Piaffe Presents platform. She was just lovely, informative and was so well received by all, who learned a lot from watching her teach others. We're also in Olympic year and with Charlotte and Fiona hopeful for the British dressage team, this will be a very busy time. Before that however, we have the annual Open Day of Mount St John Stud in the UK, which is always a pleasure to work on with Director, Emma Blundell. This year will be even bigger than last with riding demos from Charlotte, Emile Faurie, Lucinda Elliott and Ryan Todd, not to mention a chance for everyone to see this years exceptional foals for sale.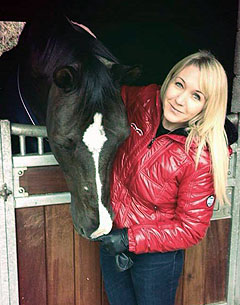 Post Olympics, we will be preparing for the North American tours of Dujardin and Scott Brash which Piaffe Presents is co hosting with SH Productions which Newell is excited for.
"Piaffe has mainly been associated with the sport of Dressage but working with Scott Brash on his first ever clinic tour has seen our first move into showjumping. We have also just started working with the very talented Harry Charles, son of Olympic Gold Medalist showjumper, Peter Charles who is exceptionally talented with big ambitions to follow in his fathers footsteps to which we have no doubt he will. It's a very exciting time for all in the Piaffe family and we still have so many plans and some very big dreams!"
For more information, visit www.piaffepresents.com and www.piaffe.co.uk
Related Links
Working with the Dressage Elite: Piaffe's Abby Newell Knows the Tricks of the Trade
Piaffe Celebrates A Successful First Year in Business
Piaffe Extends Offering as it Eyes Up International Expansion