2016 CDIO Compiègne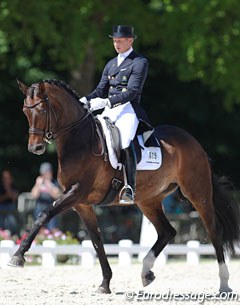 The annual international dressage competition in Compiègne, France, has developed from an ambitious CDI dressage show into one of the most liked annual outdoor dressage extravaganzas on the show calendar. This year Compiègne returns on a different date, but bigger and better than ever as a 5* star show, hosting the third leg of the FEI Nations' Cup circuit alongside an action packed program from pony level up to Grand Prix.
The 2016 CDIO Compiègne takes place 19 - 22 May 2016 and features a 2*, 3* and 5* level dressage competition. Classes will be held across all FEI levels: from pony tests to complete junior-young-under25 riders' divisions as well as a a full schedule of small and big tour classes.
The competition begins on Thursday 19 May 2016 with the 3* Grand Prix and 2* Prix St Georges. The 5* CDIO Grand Prix is scheduled for Saturday 21 March.
Upping the Bar Each Year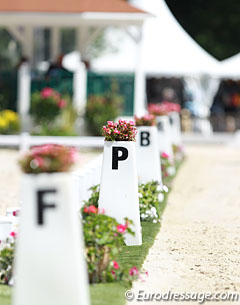 To live up to its well earned 5* status, the Compiègne show organization has further invested in improvements of the show grounds. A brand new footing with fiber has been put in the main arena to ensure the highest quality surface for the equine athletes.
The welfare of the horse is a priority in Compiègne. Besides outstanding footing, horses can relax in a quiet atmosphere and comfortable stalls. The horses will be stabled at the race track in permanent stalls as the town of Compiègne has invested in the building of a further 100 permanent stalls, which will be made available to all competition riders.
The main arena is known for its spectator friendly facilities. It is encircled by a wonderful, quiet trade fair and it provides good seating for spectators. The trade fair and catering in Compiegne are legendary, exemplifying the French joie-de-vivre! Champagne and wine bars as well as food stands with the best ham, cheeses and foie gras from local artisan shops serve delicacies to the audience which sits a stone's throw from the arena. The VIP catering area is open for all and tables for lunch and dinner can be booked.
Experienced Ground Jury and Show Management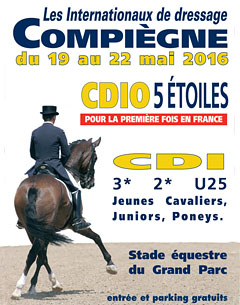 An experienced ground jury has been selected to judge the classes at the 2016 CDIO Compiègne. The panel includes five judges that will be part of the ground jury for the 2016 Rio Olympic Games: Susanne Baarup (DEN), Gary Rockwell (USA), Edward de Wolff van Westerrode (NED), Peter Holler (GER), and Maribel Alonso (MEX). The CDIO Compiègne provides Olympic candidate riders an ideal opportunity to expose themselves to the Rio panellists before the summer Olympics.
The judging panel further includes Raphael Saleh (FRA), Jean Michel Roudier (FRA), Hans-Christian Matthiesen (DEN), Francis Verbeek (NED), Mariette Sanders (NED), Susan Hoevenaars (AUS), Henning Lehrmann (GER), Alban Tissot (FRA), Maria Colliander (FIN), Magnus Ringmarlk (SWE), Yuri Romanov (RUS), Francisco Guerra (ESP), Clive Halsall (GBR), Jean Pierre Tuloup (FRA), and Lionel Du Tranoy (FRA). Many of them are also selected to judge at the European Pony, Junior, Young Riders and Under 25 Championships.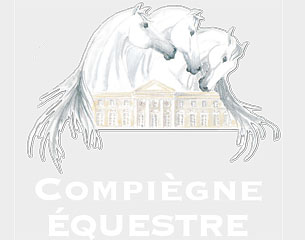 Show director Monique Marini and Compiègne town mayor Philippe Marini are excited to welcome the world's best pony, junior, young and senior riders to town, which is located an hour north of France's capital Paris.  The Marini's are keen to be involved in equestrian sport and have set the bar high to produce one of the best dressage shows in Europe.
Entries are still open for Compiègne, so make sure you contact your national federation if you want to compete at this show.`
For more information, visit www.compiegne-equestre.com or email contact@compiegne-equestre.com
Related Links
Roosendaal, Compiegne, Rotterdam Appointed U.S. Rio Olympic Team Selection Events
Patrik Kittel and Deja Ace 2015 CDI Compiegne 4* Big Tour
Photo Report: Boblet and Noble Dream Win on Home Turf at 2015 CDI Compiegne
Photo Report: Hughes and Sherriff Make 2014 CDI Compiegne Big Tour British Affair