German Dressage News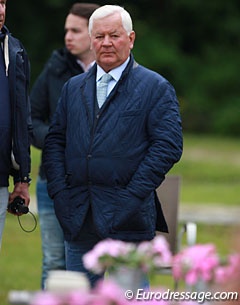 Ullrich Kasselmann of Hof Kasselmann in Hagen, Germany, has made an official bid with the FEI to organize the inaugural European Under 25 Dressage Championships, which will be held for the first time in 2016. Kasselmann intends to host the Championships in Ankum instead of at his home yard in Hagen, Germany.
A date has not yet been specified.
Germany seems to be the host country of all European Championships that are in trouble. In 1991 Donaueschingen saved Lipica's bacon when they were short in money. The same scenario happened in 2005 when Moscow had to withdraw and Kasselmann came to the rescue by hosting the Europeans in Hagen.
For the third time will Germany and for the second time will Ulli Kasselmann be the saviour of the FEI, which is often troubled with finding hosts for its Championships. The European Pony Championships are notorious for never finding allocation before the deadline, for instance!
Try-out Under 25 classes were held at the 2011 European Championships in Rotterdam as well as at the 2013 Europeans in Herning, but the FEI only launched an official European Under 25 Championship in 2015, with 2016 being the first year for the event to actually take place.
"We have given it a go and placed our bid with the FEI," Ullrich Kasselmann told German journalist Dieter Ludwig. "The host venue will be the sport center in Ankum, where they are now building an extra arena." Kasselmann revealed that they are trying to host the event in August. "With an international show the week before," he added.
Photo © Astrid Appels
Related Links
European Under 25 Championships to Take Place as of 2016
Sweden to Host First Swedish Under 25 Championships in 2016
Schurmann and Team Germany Win Under 25 Division at 2014 CDIO Aachen