FEI Dressage News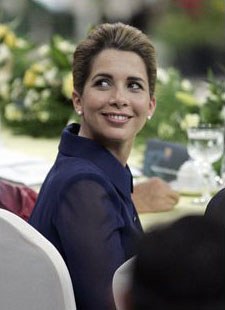 The General Assembly of the Fédération Equestre Internationale (FEI) elected today HRH Princess Haya Bint Al Hussein of Jordan as the 13th FEI President. The other contenders for the position were HRH Princess Benedikte of Denmark and Freddy Serpieri (GRE).
The voting took place over two rounds; Princess Haya received 82 votes in the 2nd round. The full details of the voting will be communicated shortly.
"I promise to do everything in my power and to work tirelessly to serve the institution and the people who have done me the honour of placing their trust and belief in me. Our beautiful, noble sport is seeped in tradition, history and grace. I will do all I can to protect and advance it, in all its forms," HRH Princess Haya said.
HRH Princess Haya Bint Al Hussein (JOR) is the daughter of the late King Hussein of Jordan and wife of HH General Sheikh Mohammed Bin Rashid Al Maktoum, Crown Prince of Dubai. She has been riding internationally since the age of 13. In 1992 she won the individual bronze medal in Jumping at the seventh Pan Arab Games and the following year she was elected Jordan's athlete of the year. After years of intensive training in Ireland and Germany, she qualified for and took part in the Games of the XXVII Olympiad in Sydney in 2000 followed by a participation in the 2002 FEI World Equestrian Games at Jerez de la Frontera. She has represented Jordan at the FEI General Assembly on several occasions. HRH Princess Haya is member of the IOC Athletes' and Culture and Olympic Education Commissions and president and founder of the International Jordanian Athletes Cultural Association. She is the first Arab and first woman to ever become Goodwill Ambassador for the United Nations World Food Programme.
HRH Princess Haya has been elected for a term of four years, i.e. until 2010.
Photo copyrighted: Dirk Caremans
Related Links 
Three Candidates for the FEI Presidency
HRH Princess Benedikte Vies for FEI Presidency