Welsh Pony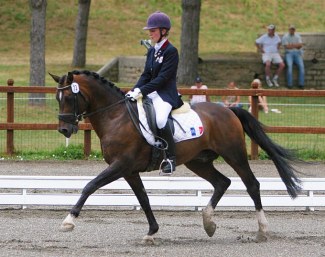 The well known Welsh pony breeding stallion Kooihuster Teake, aka Take it Easy, has passed away at his home in France at age 32. 
Kooihuster Teake was a 1988 born Dutch Welsh pony stallion by Vita Nova's Hanassie out of Kooihuster Ytsje (by Burstye Orpheus x Conquistador). He is bred by  Schelte en Jante van der Burg in The Netherlands. 
The pony was know under three different names: his birthday name Kooihuster Teake, his sport name Take it Easy, and a combination of the two Kooihuster Teake it Easy.
Teake was a multi-talented pony and is the only pony to date who competed at the European Pony Championships in dressage (2005), as well as in show jumping (1997). 
He was first licensed as a youngster with the Dutch Welsh Pony studbook (NWPCS) and first stood up for stud with Frans Kasters in The Netherlands.
Siemers' Family Pony in Germany
In 1994 he sold to Hans Siemers in Germany. Teake got approved to breed in Germany for the Hanoverian pony studbook and was first competed under the name "Take it Easy" in dressage by Janina Siemers.
In 1995 Sönke Siemers took over and introduced the pony to show jumping.
"Kooihuster Teake was a very dear, sociable stallion," Janina Siemers told Eurodressage. "He was very smart and could distinguish exactly between covering and riding and grooming. We bought him as a sire and for my brother Sönke, because I was already out of pony age. That is why I did not compete him in dressage for long. My brother then presented him at jumping competitions. However, he was not quite as ambitious when it came to riding. That's why we sold him to Ellen van Bussel."
Back to Holland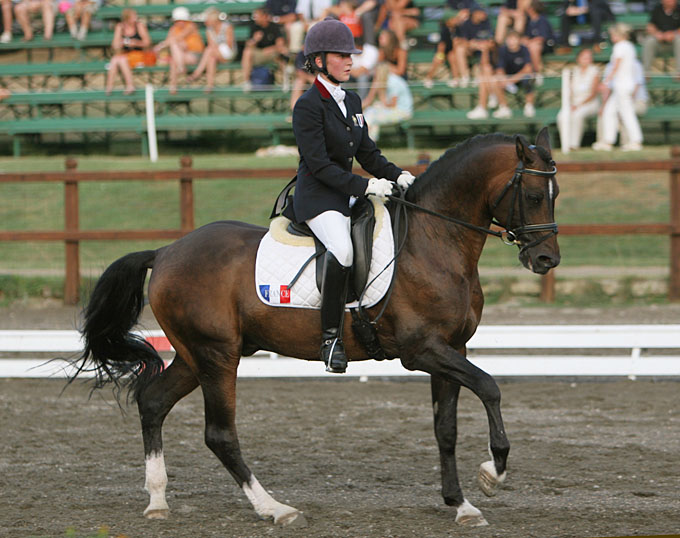 There were no shows for him in Germany in 1996 but in 1997 Teake had moved back to Holland and jumped under Ellen van Bussel.
They qualified on the Dutch team to compete at the 1997 European Pony Championships in Hartpury. 
On to England
Teake's qualities as a jumper pony were spotted by the legendary show jumper John Whitaker and he bought Teake for his son Robert to ride. 
Move to France
In 2000 the pony sold to Syndicat Linaro in France and was shown briefly that year by Vanessa Maresic.
In 2004 he was competed by Anais Thibot before he became the FEI Dressage pony for Pauline Leclerq. She competed him at international dressage competitions from the spring of 2004 until the summer of 2005. They won the 2005 French Pony Championships and represented France at the 2005 European Pony Championships in Saumur, where they finished 11th in the consolation finals.
"He was a fantastic and magical pony," Leclerq told Eurodressage. "He gave you everything he could. He always wanted to do the best during the test even if the warm up was difficult."
Retired at Stud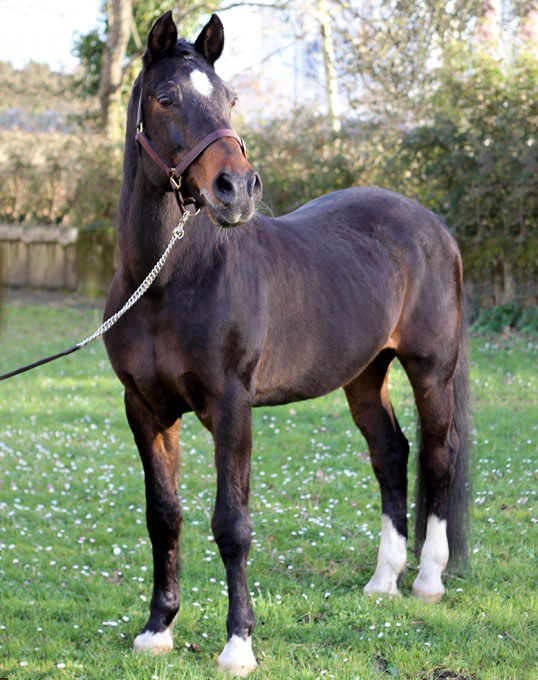 In 2006 Leclerq moved onto a new pony, North Lake's Lightning, while Teake it Easy was retired from sport and stood up for stud in France. He sired 6 licensed sons in France (Peps Domain, Oz de Valette, Osiris de St Barth, Ratzia d'Ihia, Phébus du Bléquin and Taxi driver du Lin).
His last years in life Teake spent at Haras de Cordemais. 
"Our daddy Teake has passed away," Haras de Cordemais announced on 13 June 2020. "He has joined the stars. It's a sad moment for our entire team but he will remain the symbol of all we have created at our stud. We are grateful to Syndicat Linaro for their trust at the start of this adventure and for allowing us to keep him close to us all those years."
Teake's most famous offspring includes the French dressage team pony Opale des Vents and the 2016 French Young Pony championship bronze medal winner Bouton d'Or de Fey. He is also the dame sire of several international dressage ponies, including Dempsy Smokey (Noa Moermans) and Vinkenhove Lester (Alix Faujour). 
Related Links
Scores: 2005 European Pony Championships
Orchard NL, Nobless Vaness, Dirla Win 2016 French Young Pony Championships
Joy Albeck Renews Title at 2011 French Pony Championships
French Team Selected for 2011 European Pony Championships
Belgian Team Selected for 2012 European Pony Championships