Norway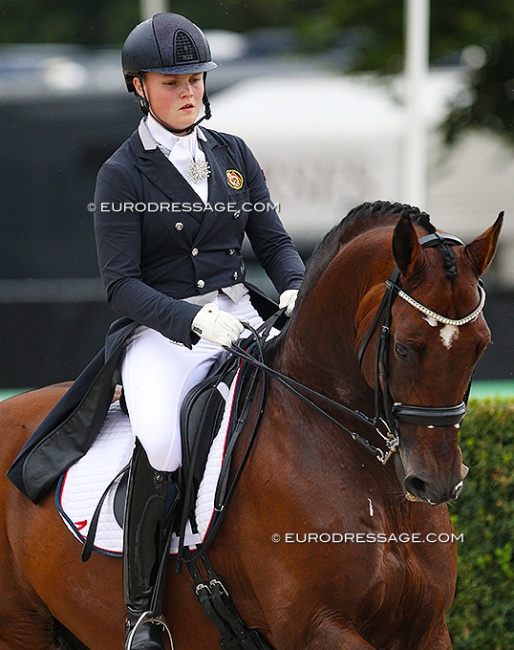 Former Norwegian young riders' team member Helena Liholt Gulli has been hired as part of the youth team technical staff for the Norwegian Equestrian Federation. 
She is replacing Øivind Instefjord Ødemotland, who resigned from his post.
Helena Liholt Gulli
The 27-year old Helena Liholt Gulli has much experience with the Norwegian youth team structures as she was one of the country's long-time young rider team members. 
Aboard Tobajo Picez (by Cortez x Pik Trump) she made her international show debut as a junior rider in 2014. She moved to young riders' level in 2015 and competed at CDI's such as Odense, Vestfold, Nieuw en St. Joosland, Oslo, Herning, Ypaja, Kristiansand, Hammaro, 
In 2015 a second horse, Aathens Amon (by Tobajo Picez x Falleur) joined her ranks and she showed him for three seasons. Tobajo Picez remained her number one.
She first represented Norway at the 2015 European YR Championships in Vidauban, where she was 43rd in the individual test. Two years later at the 2017 Europeans in Roosendaal, she was 31st in the individual test. That year they also reclaimed their Norwegian YR Champion's title (which they won three years in a row) and won the Nordic Baltic Championships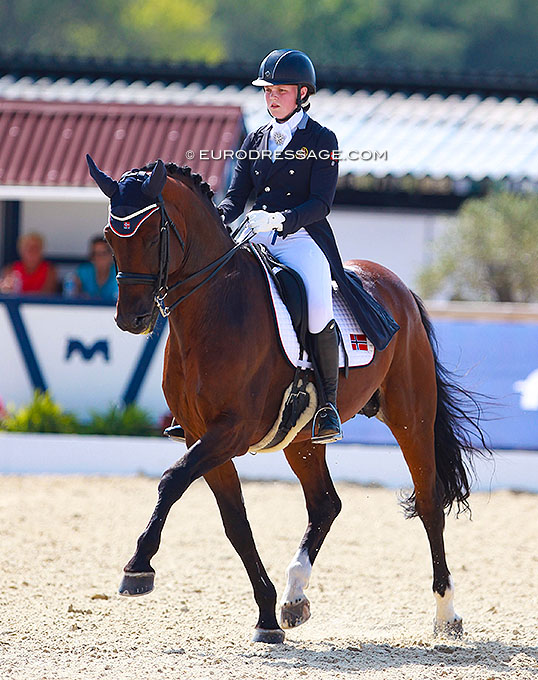 In 2018 she moved into the senior small tour division and continued to compete Picez until 2019. In 2020 she briefly rode Alexandra Andresen's Don Massimo. In 2022 she campaigned Tobajo Alippo Lippi (by Akribori x Tobajo Picez) at the CDI Kristiansand. 
Youth Team Staff Member
Gulli will now be replacing Øivind Instefjord Ødemotland and together with Siril Helljesen they will make the duo that is the national leadership team for U21 dressage.
"We are really happy to have Helena on the team," said sports manager Nina Johnsen. "She is a source with fresh experience she herself had from her career as a junior and young rider nationally and internationally. She has also made a strong transition to become a senior rider, and she has also shown that she is capable and confident in her role as a coach. It is important that the younger forces in the sport get to take part in the tasks and gain leadership experience at this level."
Photos © Astrid Appels
Related Links
Myhre Resigns as Norwegian Youth Team Captain, Ødemotland and Helljesen to Share U21 Leadership
Norwegian Team Selected for 2022 European Pony Championships
Johannessen, Fjornes, Gulli, Rode, Lokken Win 2017 Norwegian Dressage Championships