Slovakia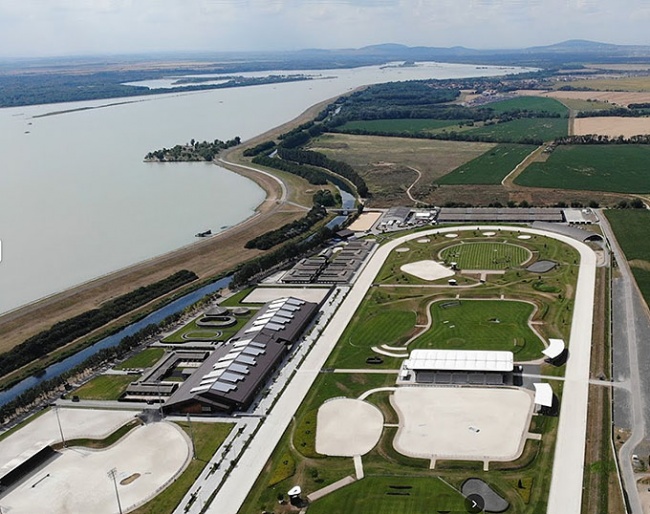 The FEI has confirmed that Samorin (SVK) is the sole bidder to host the European Dressage Championships in 2025. 
Following the bidding process for the FEI European Championships for Seniors in 2025, the FEI publish the name of bidding Samorin today. 
Its bid will be reviewed and assessed by the FEI Technical Committees and the European Equestrian Federation, with the recommendations being provided to the FEI Board.
The allocation of the FEI European Championships 2025, which was originally scheduled to take place at the Board Teleconference on 11 October 2023, has been postponed to the Board Meeting that will take place on 18 November 2023 during the FEI Hybrid General Assembly week in Mexico City (MEX).
Samorin is a well known, state of the art multi-discipline sports venue in Slovakia, close to the Bratislava and Vienna. It was previously a candidate to host the World Equestrian Games in 2018 and 2022 but backed out twice.  They have hosted multiple CDI's in 2015, 2016, 2021, 2022, and 2023.
Related Links
Samorin Withdraws as Candidate for Hosting 2022 World Equestrian Games
Samorin Thrown into the Mix as 2018 World Equestrian Games' Candidate
Photo Report: Katarzyna Milczarek Wins World Cup Qualifier at 2021 CDI-W Samorin
Pia Laus-Schneider In the Money with Shadow at 2016 CDI Samorin
CDI's in Samorin, Barcelona and Drachten Cancelled
Silvia Rizzo Ready for 2016 CDI Samorin With Three New Sponsors Backing Her Up