New Zealand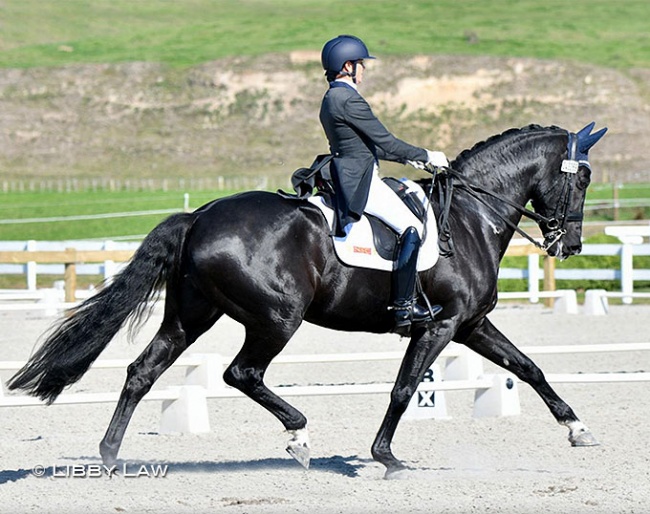 New Zealand Grand Prix rider Vanessa Way has announced the retirement of her number one in the barn, NSC Andreas. 
NSC Andreas is a 15-year old New Zealand warmblood bred gelding by Anamour out of Blue Willow (by Dynamit x Equal Terms xx). He is bred by Brenda Bishop.
He was originally named NRM Andreas, but the prefix changed to NSC a few years ago.
NSC Andreas
Way trained Andreas up to Grand Prix level as the successor for her previous Grand Prix horse, Arawn, a Hanoverian gelding by Anamour x Genius which she sold in 2017 to Sarah Farraway.
Way made her CDI show debut on Andreas in 2018 at the CDI Feilding, winning the medium tour.  A year later they moved up to international Grand prix level and competed in Feilding and Hastings with top three placings each time. They were the 2019 New Zealand Grand Prix Champions.
Due to the corona pandemic all CDI competition in New Zealand came to an abrupt halt. At the 2020 Nationals they were third and at the 2022 Nationals the pair got silver.
Retirement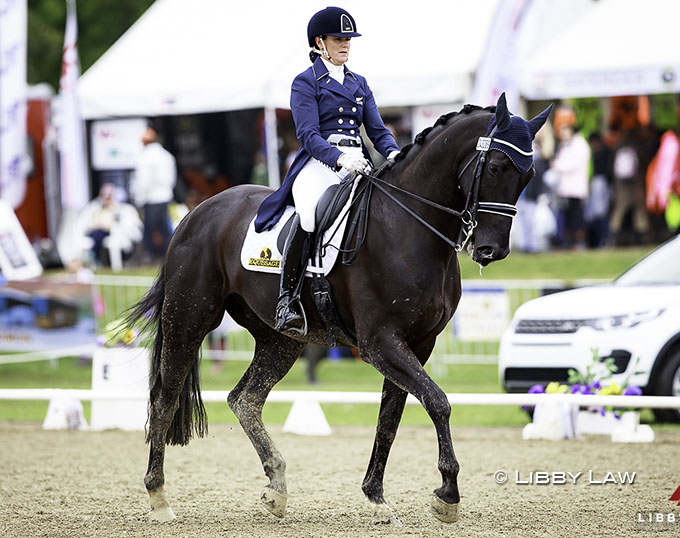 Way and Andreas had their swan song at the 2023 CDI Taupo on 10 - 12 March 2023. The pair finished fifth in the Grand Prix (65.283%), fourth in the Special (66.426%), and third in the Kur to Music (71.795%). 
Way has now announced her decision to retire the black gelding.
"On the weekend I made the hard decision to retire Andreas from the Grand Prix competition arena, finishing in style with a 71.7% only a percent behind the amazing world games star Windermere JObei W," she stated. "I just love my boy so much and he has never let me down . (..) We have had a incredible career together, with a PB of 75% in the Grand Prix test, multiple NZ and Horse of the year champions and NZ Grand Prix champion. I could write a book on my beautiful boy, however he holds the biggest part in my heart - and it's off to our favourite hacking spots while my future champions take the truck spots onto Nationals."
Photo © Libby Law
Related Links
Vanessa Way's NSC Andreas Recovered from Corneal Ulcer
Wendi Williamson Wins 2022 New Zealand Dressage Championships
Thompson, Galloway, Way Make Up New Zealand's High Performance Future Squad for 2022
Gradowski, Sage, Galloway and Way Win at 2019 New Zealand Dressage Championship
Jefferies and Galloway Take Titles at 2020 New Zealand Dressage Championships