U.S.A.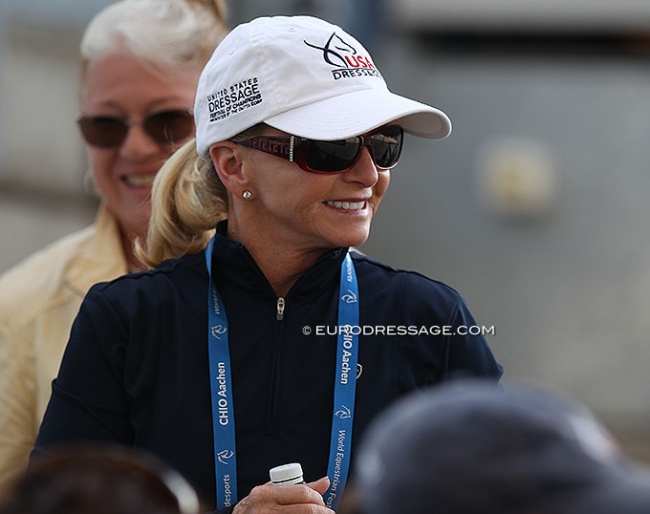 Debbie McDonald has been re-appointed USEF Dressage Technical Advisor, aka team trainer, after a one-year hiatus. 
McDonald began working as the U.S. Dressage Development Coach and continued to support pathway development through her appointment as Technical Advisor in 2019. Her contract was not renewed in 2022.
"On Hold"
Since 1 January 2019 McDonald was the "U.S. Dressage Technical Advisor," coaching and assisting the U.S. high performance Grand Prix riders at home, competitions, in training sessions, and at major international dressage competitions and championships.
McDonald succeeded Robert Dover as team trainer, even though she was already the personal coach of America's most successful dressage riders at the time, including Laura Graves, Kasey Perry-Glass and Adrienne Lyle.
Her contract was for two years to finish after the 2020 Olympic Games in Tokyo, but got extended until 2021 due to the postponement of the Olympics. Under her supervision  U.S.A won a historic silver medal at the Tokyo 2021 Olympic Games
In December 2021 USEF decided not to renew her contract due to legal turmoil when McDonald got named, along with her husband Bob McDonald and the 32nd District Agricultural Association (California), as defendants in a civil lawsuit. It alleged Bob McDonald sexually assaulting underage students in the mid-1970s. The suit accuses Debbie of negligence and negligent supervision. According to Nancy Jaffer, the civil suit was dismissed in March 2022 and the Safesport case was closed a month before that.
Back to Being Team Trainer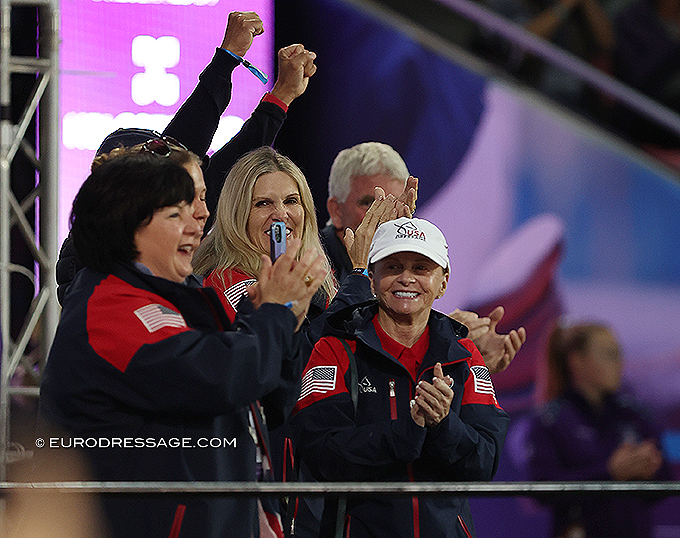 US Equestrian is now pleased to announce the return of Debbie McDonald to the U.S. Dressage Program in the role of Technical Advisor to lead and oversee training preparation for Elite combinations through the Paris 2024 Olympic Games.
McDonald's responsibilities will be designated specifically to training support and working collaboratively with personal coaches over the next 18 months in the lead up to team selection for the Paris 2024 Olympic Games.
"The team's achievement in Tokyo was such an incredible moment for our program, and over the last year I've felt a fire and drive to want to get our athletes back on the podium in Paris," said McDonald. "I'm so passionate about the potential of our athletes and combinations, and it's my intention to make sure we're doing everything we can to produce the absolute best results possible in Paris. I'm very motivated and feel incredibly supported to help our athletes work towards that goal over the next year and half."
Collaboration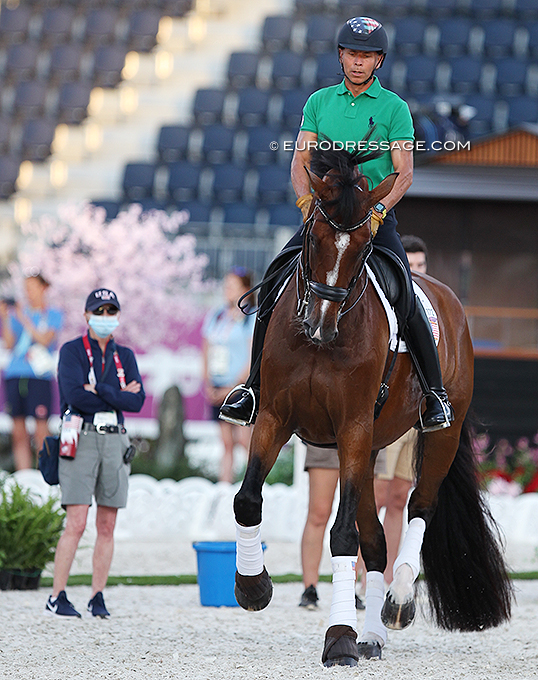 McDonald has been instrumental in the U.S. dressage program's development over the past several years and continues to personally coach a wide range of athletes and combinations, producing top international and national results.
In the Technical Advisor role, McDonald will work closely with Managing Director of Dressage Hallye Griffin and High-Performance & Pathway Development Advisor George Williams on preparation, planning, and training, as well as provide on-the-ground training support through the Paris 2024 Olympic Games.
McDonald is an Olympian herself, earning team bronze at the Athens 2004 Olympic Games, and is a double gold medalist from the 1999 Pan American Games. She was the first American rider to win the FEI Dressage World Cup™ Final in 2003, aboard her incredible mare, Brentina.
Photos © Astrid Appels
Related Links
USEF Puts U.S. Dressage Technical Advisor Contract Decision on Hold
Debbie McDonald to Succeed Dover as U.S. Dressage Technical Advisor
Debbie McDonald's Career Making Horse, Brentina, Passed Away