Great Britain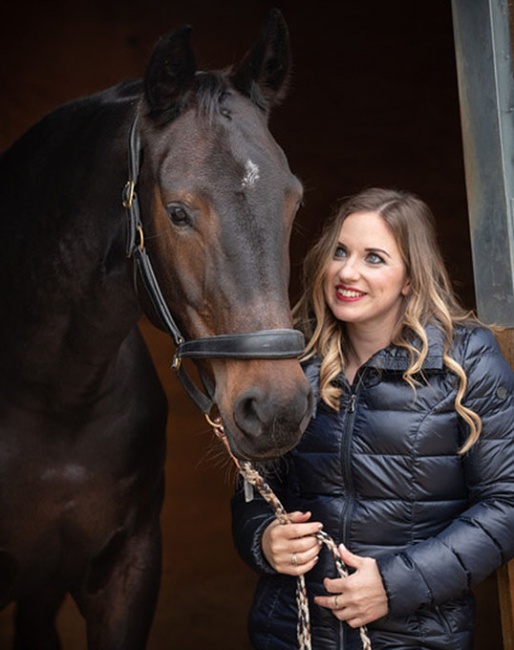 Agria, the specialist pet insurer that has launched a revolutionary Lifetime Equine insurance in the UK, is delighted to announce its sponsorship of multiple Paralympic, World and European medallist Natasha Baker.
"Agria Lifetime Equine is all about supporting horses and riders whether they are fulfilling the ambitions of a lifetime or simply providing fun and relaxation each week — two sides of equestrian life Natasha completely understands as an international rider, based from her family's yard," says Vicki Wentworth, Managing Director of Agria UK, herself a keen event rider.
"We know our innovative insurance, allowing vet bills to be covered year after year, is a game-changer," Wentworth continued. "So, we're delighted that a Games champion like Natasha is joining our team. We look forward to supporting her through exciting times as she prepares to combine parenthood with many more equestrian successes."
Protect Your Partnership
Natasha Baker OBE has won five Paralympic gold medals and two silver; one gold and three silvers at world level; plus five gold and two silvers at European level. She is based near London and is married with a first baby due in 2023.
"As a Paralympian I understand better than most how crucial it is to find and produce a horse with the attributes to be my perfect partner," says Natasha. "Agria's Lifetime Equine insurance really caught my attention therefore as a better way to protect that partnership, supporting horses for life and helping ensure they get all the care they need. I am thrilled to be joining Agria's stable, and to be insuring my horses with them.
"Agria is also known for top class customer service, very fast claims processing, and its commitment to animal welfare."
Reassurance
Agria's lifetime horse insurance allows horse owners the reassurance that vet bills can be covered year after year for recurring injuries or repetitive or chronic conditions, ensuring their horses' lifelong welfare. A Lifetime policy, with up to £10,000 of vet fees cover every year, means that owners will no longer face the difficult decision of whether to "call the vet or wait and see".
Agria
Swedish insurance expert, Agria, has been protecting horses and pets across Europe since it insured its first animal, a horse, in 1890. Since coming to the UK in 2009, Agria has protected the nation's pets with lifetime cover, and in summer 2022 the specialist insurer launched the UK's very first Lifetime Equine policy, so horses can benefit from the same protection for life.
Agria Lifetime Equine offers a range of flexible options to meet the different needs of all horse owners:
Agria Lifetime Equine Lite – vet fees cover up to £3,000
Agria Lifetime Equine – vet fees cover up to £6,500
Agria Lifetime Equine Plus – vet fees cover up to £10,000
To find out more, please visit our website www.agriapet.co.uk/equinelife
-- Agria press release