Sweden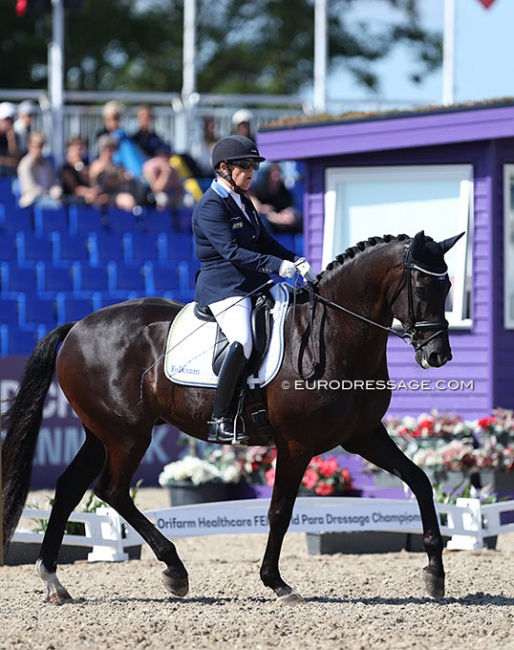 The Swedish equestrian federation has announced the para dressage squad going into 2023. 
Newly appointed team captain Mette Ubbesen has set a top placing at the 2023 European Para Dressage Championships in Riesenbeck as target for next year. 
"I am very satisfied with what I have seen so far, there is so much positive to take away. The quality of the riders is high," said Mette Ubbesen. "I want us to be top three when we go to Championships and I think that it is possible too, but you have to take it in stages. We'll see how we perform there. It is important that we have reasonable goals, even though I feel very positive."
Swedish Para Dressage A-Squad
Anita Johnsson - Grade I
Sandra Karlsson - Grade II
Felicia Grimmenhag - Grade III
Louise Etzner Jakobsson - Grade IV
Amalia Josbo - Grade V
Malin Lindeman-Dolk - Grade V
Lotta Wallin - Grade V
Lena Malmström - Grade V
Photo © Astrid Appels