Ruscher-Konermann Online Auction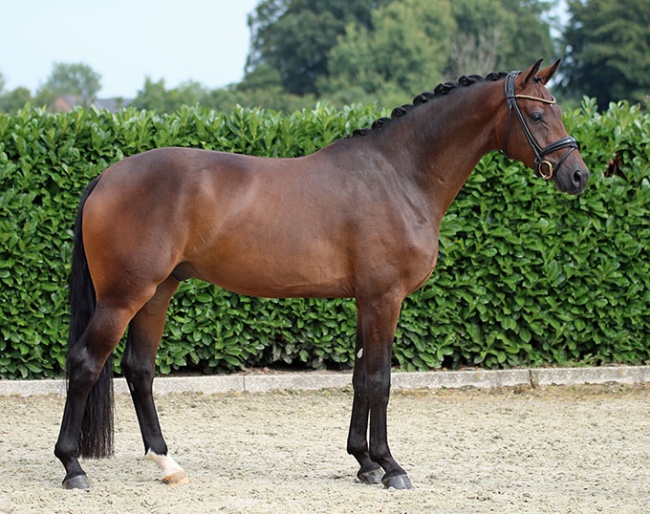 German stallion station Rüscher-Konermann is proud to announce its  Autumn Hybrid Auction of 34 carefully selected dressage bred foals, talented dressage horses between the ages of 2 and 9, and a dressage pony.
The auction takes place on 30 September 2022 and starts at 18h00.
The auction will take place in the hybrid format: it will be a live event which can be attended to see the horses presented under saddle and bid, or interested parties can make their bid online. 
Collection Highlights
The collection includes 34 beautiful foals and dressage horses. The majority are newly started youngsters ages 3 and 4, but the lot also includes more trained 5-year olds, a state premium mare, a dressage pony, and a 9-year old suitable for children, junior riders or amateur dressage riders.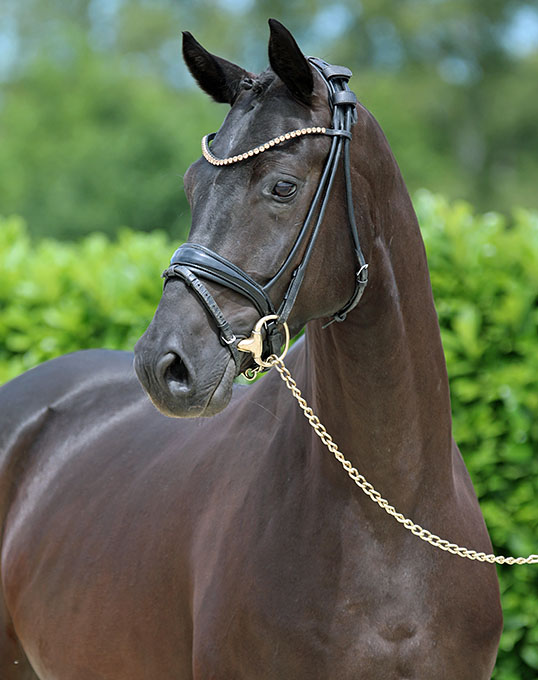 "This auction format really works for our buyers because they see a pre-selected collection of talented horses, with photos, videos clips and vet reports," said Rüscher. "They known that in our collection there is a horse for everyone's wishes: from safe sport horses for amateurs to talented stars for professionals. We have a horse for every budget and make the search for a new horse convenient."
All horses are bred locally and have outstanding pedigrees with featured sires such as Diamond Deluxe, Baccardi's Best, Sir Heinrich, For Final, Franklin, Champagner, and many more.
The 5-year old Amicelli (by Apollon x Licotus) is a gorgeous young dressage gelding with a stunning trot that has lots of knee action and a hindleg always reaching under. A clear prospect for the ambitious dressage rider. 
The 4-year old gelding Freestyle (by For Final x Santino) is an eye catcher with his beautiful front and engaged hindleg. 
The 3-year old Diamond Dancer (by Diamond Deluxe x Lissaro van de Helle) is a long-legged, tall and handsome guy with a lot of scope and ground cover in his gaits. 
The complete collection can be viewed here.
Schedule a Try-Out, Register to Bid
Horses can be tried out on appointment. Simply call +49 171 4700497 to book a viewing.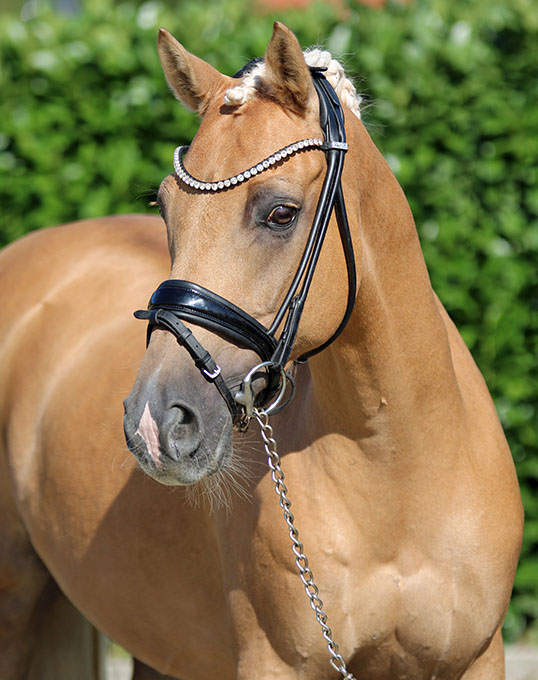 "We welcome anyone interested to come and try out our horses in the stable," said Annette Rüscher. "We can then also talk and advice which horse could be the best match for you."
It is very easy to bid on a horse in this auction. All you have to do is register online, for free, to be given access to the bidding platform.
All horses have been X-rayed and these can be viewed on the auction website. 
Come and discover the horses by yourself and make an appointment for a try-out at:
Stallion Station Rüscher-Konermann
;