Blue Hors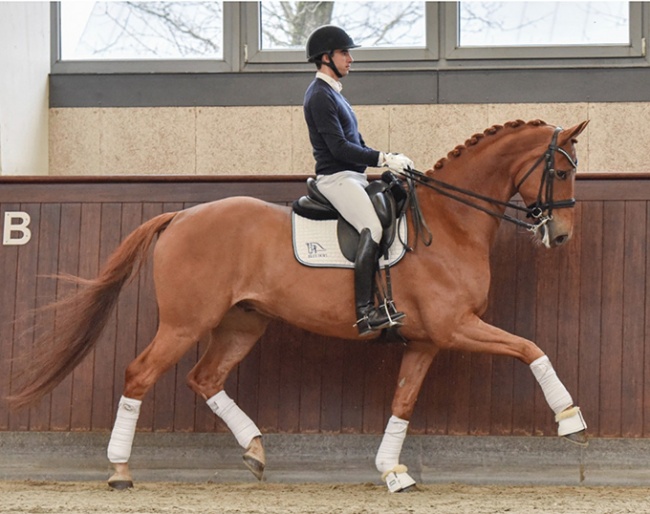 Following the great success of the first online auction of Blue Hors produced sport horses in the autumn of 2021, Denmark's prestigious stallion station and dressage yard is hosting a new Spring Online Auction on 3 - 7 April 2022.
Online bidding opens on 3 April and closes on 7 April with the final bid-up happening between 19h00 - 21h00.
14 Carefully Selected Sport Horses
The spring auction collection includes 14 wonderful riding horses of top performance blood, professionally trained at Blue Hors stud. 
"It includes young horses of the highest quality, the elite of European dressage breeding, and top horses for sport," said Blue Hors sports director Ulrik Sorensen. "The Blue Hors Spring Auction is a unique venue to discover and buy tomorrow's super stars."
Wide Range of Horses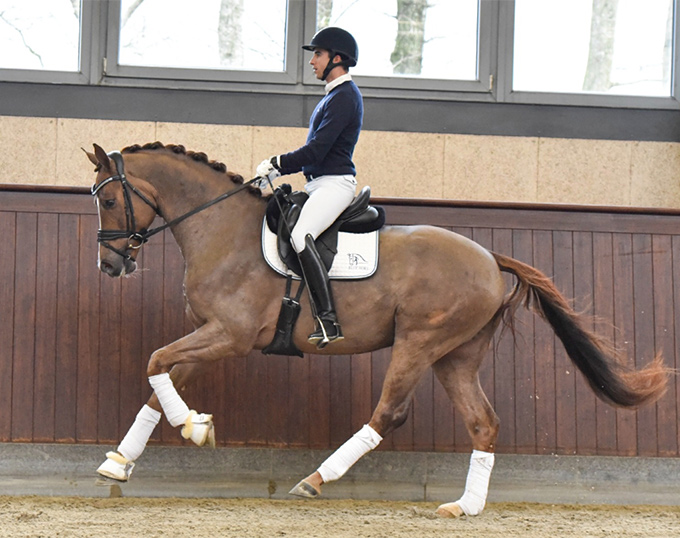 The collection has a wide range of horses that meets the wishes for a diverse group of buyers: high rideability, quality movement, fine training, potential for Grand Prix. You can find a horse of your choice in the lot. 
The 14 carefully selected horses bring everything from undiscovered youngsters to experienced show horses.
"They have the finest pedigrees, outstanding movements, superb qualities and the talent required for a successful future," Sorensen added. 
Try-Outs and Bidding
The 14 extraordinary auction horses can be viewed and tried on March 16, March 19, March 26, March 31, April 3 and April 7 after appointment with the Blue Hors customer advisors.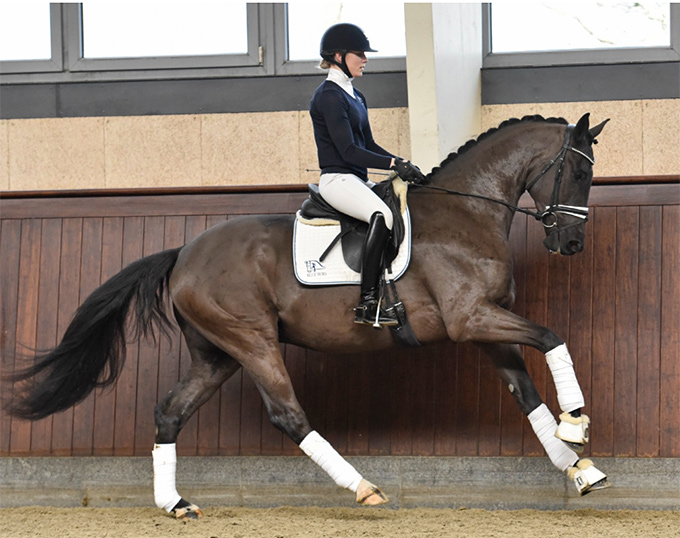 "Our consultants will help you choose the right horse for your ambitions," said Ulrik. "Feel free to arrange an individual appointment by telephone with one of them or by filling out our 'Try Out' form.
Bidding is easy. Sign up for free and gain access to the bidding platform
For more information about this auction and Blue Hors stud, visit 
Related Links
Belgians Buy Emilio, Best Seller of 2021 Blue Hors Autumn Auction
Quality Horses "Made by Blue Hors" in the Blue Hors Autumn Auction on 13 November 2021
Twelve Spectacular Horses For Sale in First Blue Hors Stud Auction