USPRE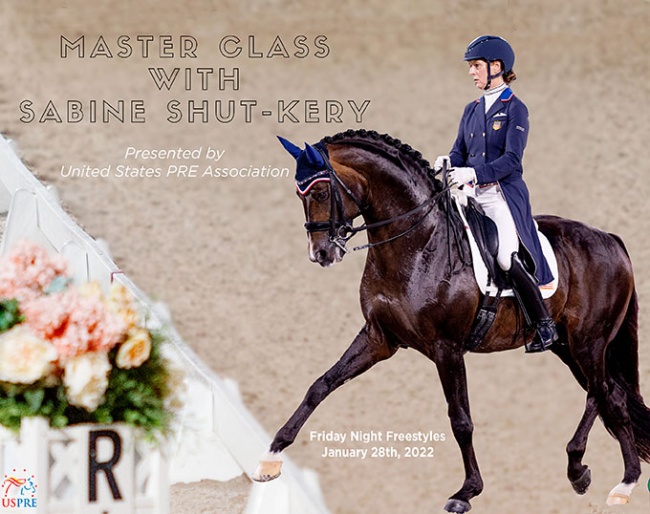 United States PPRE Association (USPRE)  holds its annual PRE Horse Festival every year during Week 3 of the Adequan Global Dressage Festival in Wellington, Florida: a week full of activities that promote the PRE Horse of Spain to the international dressage community as well as to the broader equestrian community in the United States.
PRE Magic is Back this Year
PRE magic is back again this year. What happens when Sabine Schut-Kery and the PRE are combined in a beautiful place like Adequan Global Dressage, Wellington? Wisdom and elegance are born!
The AGDF will not lose its Spanish flair in 2022, because one of the highlights will be the MASTER CLASS with Sabine Schut-Kery, which will take place during the break in Freestyles Under the Lights on Friday 28 January 2022.  
As an American Grand-Prix Rider, Sabine is the ideal choice to conduct this session. She has always been involved with P.R.E horses, having participated in previous USPRE editions. The double-session of training will be a wonderful experience for all PRE lovers. There will be an opportunity for the Olympic Medalist to share valuable insight and training points specifically for PRE horses in the Grand Prix during the double session of training.
This is a great opportunity not to be missed!