2021 PSI Auction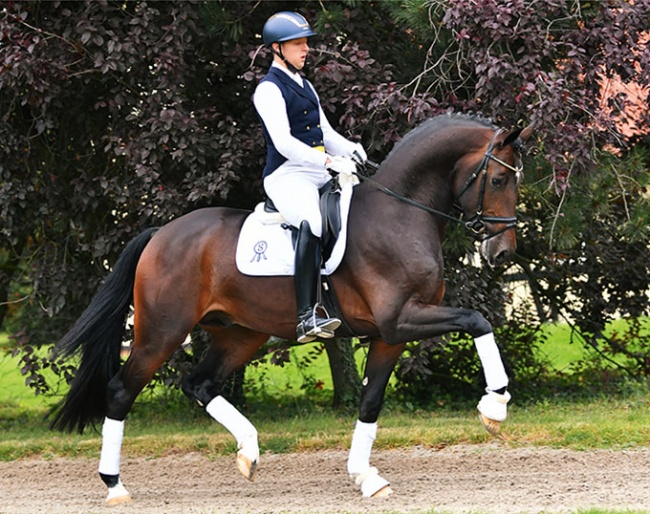 The 3-year old Oldenburg stallion Frescobaldi (by Foundation x Sezuan) is a super prospect for breeding and sport. He is offered for ale in the collection of the 2021 PSI Auction, which takes place in Ankum, Germany, on 11 December 2021. 
Whether named after the 16th century Italian composer and virtuoso keyboard player, or after the highly prestigious Italian winery, the young stallion Frescobaldi will guarantee you a slice of "La Dolce Vita". 
Frescobaldi
This Oldenburg stallion is very interestingly bred, sired by Foundation and out of Save Secret (by Sezuan x Furst Romancier). He is bred by Paul Schockemöhle and born at Gestut Lewitz. He was carefully reared and started at the Kasselmann's Osthoff Stud.
Sire Foundation has established himself as a first-class dressage sire as well as an international Grand Prix horse under Matthias Alexander Rath. This talent for the big sport can also be seen in his son Frescobaldi.
Frescobaldi has incredibly balanced basic gaits, is lovely in the contact with the bit and easy to sit. He is a real pleasure to train and ride. 
Schedule a Viewing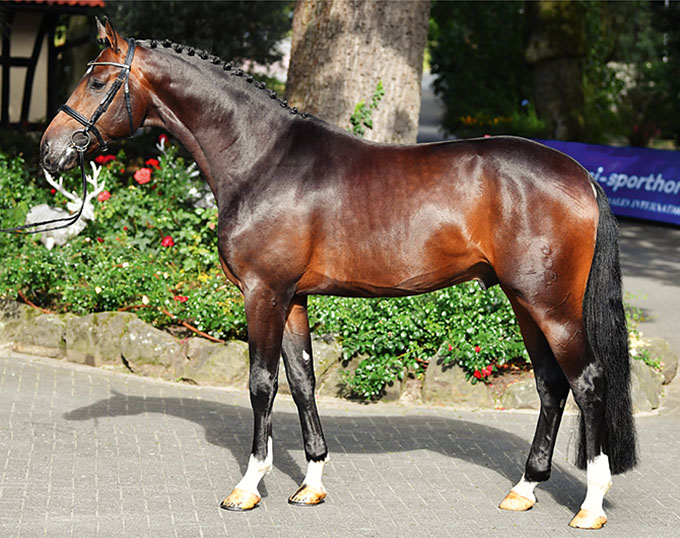 Want to find out more about Frescobaldi or any other horse in the 2021 PSI Auction collection? See him presented to your personally for try out? His vet report?  Get in touch with the PSI team, either face-to-face, by phone, Facetime or any other digital means of communication. 
The 2021 PSI auction will take place in a new format:  The event on 11 December 2021 will start with a reception at 5 pm at the P.S.I. Auction Centre in Ankum, the auction will begin in the course of a culinary and equestrian gala evening from 7.30 pm.
The first live presentation of the dressage horses will take place in Ankum from 6.00pm on 4 December 2021. Of course all horses can be viewed and test ridden before that at their home, Hof Kasselmann in Hagen. 
Francois Kasselmann 
Tel.: + 49 (0) 171 – 496 986 5
Email: f.kasselmann@psi-sporthorses.de
Ullrich Kasselmann
Tel.: +49 (0) 171 – 412 375 5
Email: Info@psi-sporthorses.de
Michael Holtgers
Tel.: + 49 (0) 171 – 621 027 5
Email: info@psi-sporthorses.de
Hartmut Lammers
Tel.: + 49 (0) 175 – 650 558 0
Email: info@psi-sporthorses.de
Ullrich Henschke
Tel.: + 49 (0) 171 – 704 047 7
Email: info@psi-sporthorses.de
Insa Hansen
+49 (0) 172 4556216  
Frederic Wandres
+49 (0) 171 338 76 87