FEI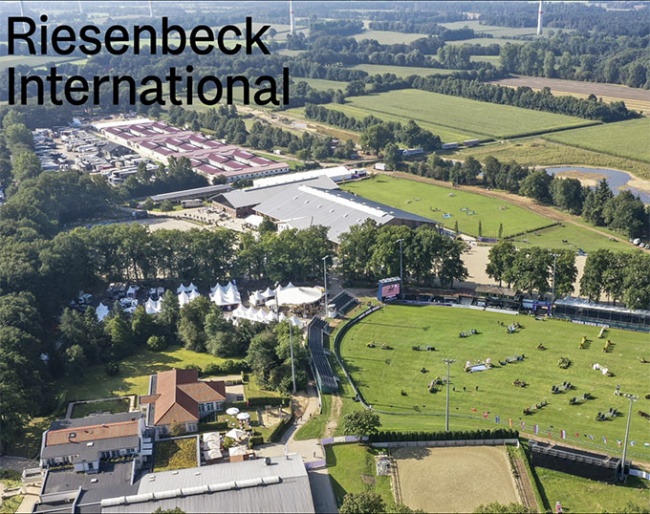 Riesenbeck in Germany has been named host of the European Dressage and Para Dressage Championships in 2023. 
The allocation was made by the FEI Board at its monthly teleconference on 21 October 2021, with the exact dates to be confirmed and listed in the FEI Calendar for 2023 once approved by the FEI Secretary General. 
Qualifier for Paris
The 2023 European Dressage Championships will serve as qualification events for the Olympic and Paralympic Games in Paris 2024. 
Riesenbeck has a stellar record for hosting top-level national and international equestrian events, including the recent Jumping European Championships 2021.
Riesenbeck Outbids Cascais and Vejer
Riesenbeck, the multi-million euro property owned by Helgstrand and Ludger Beerbaum's Global Equestrian Group, won over a venue in Cascais (POR) and equestrian centre Montenmedio in Vejer de la Frontera (ESP). The latter two Iberian venues both withdrew their bid.  
The Riesenbeck International equestrian centre operates several outdoor competition arenas, one indoor arena and 336 state-of-the-art stalls.
"It is a pleasure to have the Riesenbeck Organising Committee on board to host the FEI Dressage and Para Dressage European Championships in 2023," FEI Secretary General Sabrina Ibáñez said.  "The Organising Committee did a fantastic job hosting the Jumping European Championships 2021 and we know that our able-bodied and para athletes will give their best sporting performances in Riesenbeck's state-of-the-art facilities."
Beerbaum, a four-time Olympic gold medalist and six-time European Champion, is President of the Riesenbeck Organising Committee. 
Back to Germany
For the second, consecutive time the European Championships will be held in Germany. This year they took place at Hof Kasselmann in Hagen.
In the past thirty years Germany has hosted the European Championships six times out of 16 Europeans. Riesenbeck will be the 7th time in 33 years. 
The town of Aachen (GER) hosted the Europeans back in 2015, while Hagen was also host in 2005. Before that Verden GER) hosted the Europeans in 1997 and 2001. Donaueschingen in 1991. 
"We are very pleased that Riesenbeck International has been awarded the FEI Dressage and Para-Dressage European Championships 2023," Secretary General of German Equestrian Federation Soenke Lauterbach said. 
Related Links
Oatley, Rother, Schmitz-Morkramer, Collin Win 2020 German Youth Championships
Bianca Nowag and Fair Play RB Make it Work at the 2017 CDI-U25 Riesenbeck
Erbe, Horstmann, Becks Win 2016 German Youth Riders Championships