Excellent Dressage Sales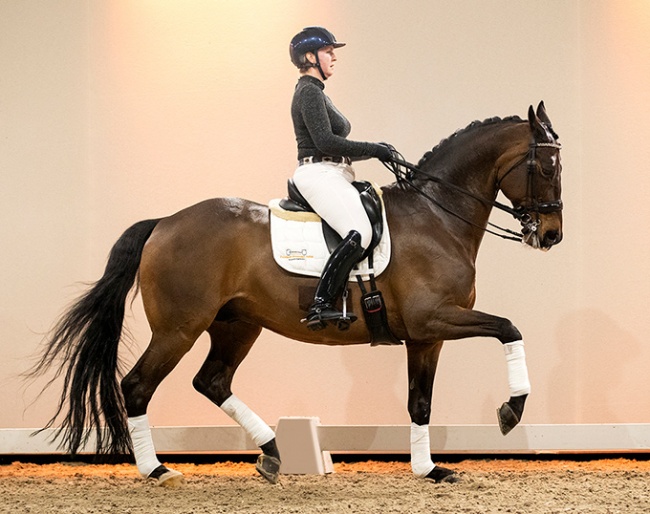 On Saturday 27 March 2021 the 48 top dressage horses from the EDS collection will be sold online. The collection has a striking number of Grand Prix and U25 horses, but the young horses in the collection also stand out.
Fantastic horses for international sports
Grand Prix or U25 horses with potential for international sport are not often for sale. Still, we find several of these experienced horses in the 2021 collection. Grand Prix horse Dutch Dandy D.J. (by Lord Leatherdale) is a striking example of this. This large gelding has mastered the most difficult movements, such as the piaffe and passage, making them look easy. He has won prizes in all the classes and is now ready to perform under a new rider in the international sports.
Another horse that stands out is U25 horse James Dean (by Jazz Rubin). This beautiful dark chestnut commands respect in the ring, not only because of his handsome and impressive presence but also because the way he performs the Grand Prix movements.
Dressage talents for the future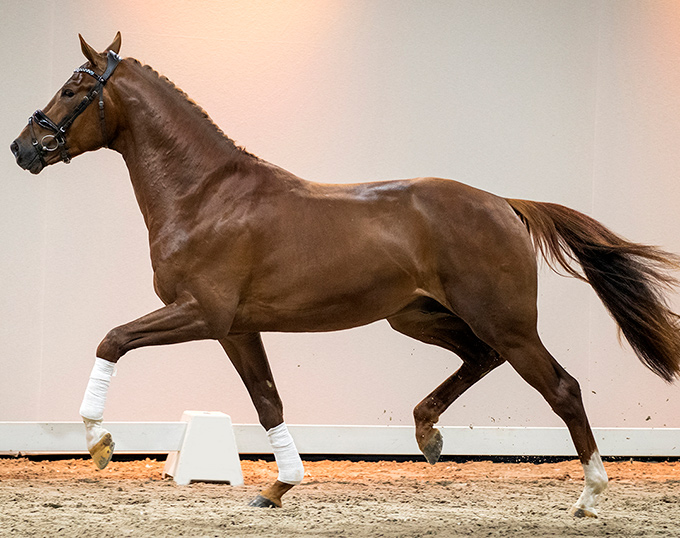 The talent is not only noticeable among the older horses, the young talents in the collection also stand out. For example, Nocino (by Dream Boy N.O.P.) is a horse that you can't take your eyes off. This 3-year-old appealing chestnut stallion is a full brother to the approved Blue Hors Monte Carlo, who was crowned a premium stallion by the KWPN. Nocino moves with power and shows under saddle abundant talent.
Another young talent who combines charisma with excellent movement is Nayan (by Dream Boy). This 3-year-old black beauty moves with abundant schwung, allowing him to collect easily and move through the arena with excellent self-carriage. Recently a new video of Nayan under the saddle has been added to our website.
Test ride the horses and view veterinary reports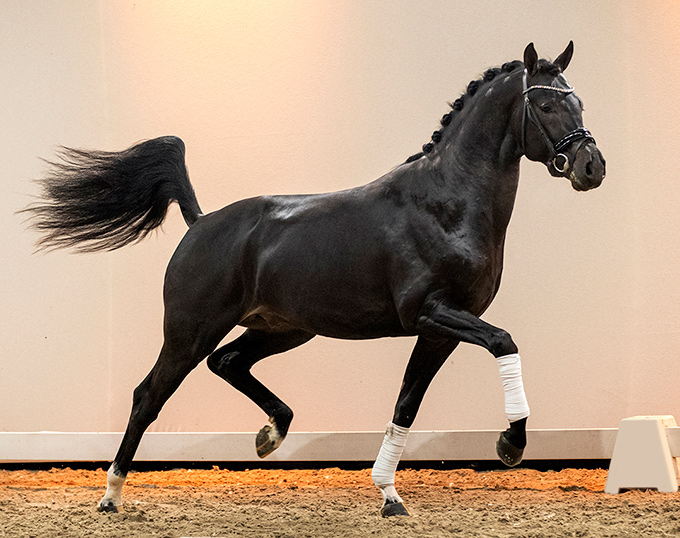 Nothing beats seeing a horse in real life. That is why it's possible to take a test ride on the horses from the collection. If you are interested in a test ride on one or more horses from the collection, make an appointment by calling 06 - 26 36 01 96 or send an email to info@excellentdressagesales.com.
It is also possible to view the recent veterinary inspection reports of the horses in which you are interested. You can also contact us for this via info@excellentdressagesales.com.
Place a bid during the online auction
From Tuesday 23 March 2021, it is possible to make a bid for the horses from the collection.
To make a bid, you must register yourself in advance.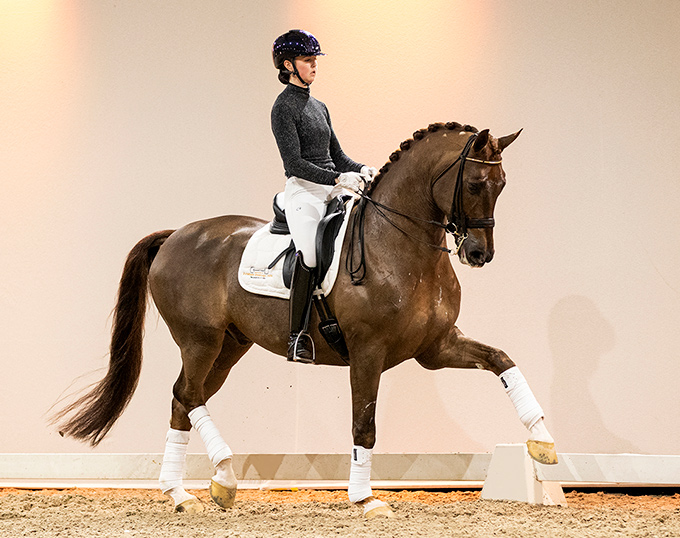 Registration is free and can be done via Excellent Dressage Sales | Online auction. After you have logged in with your account it's possible to follow the auction closely and place a bid.