2021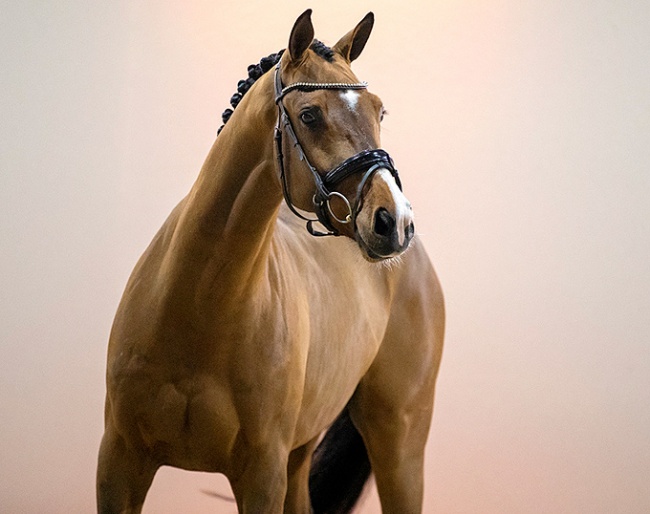 Last week, the EDS team announced the first eye-catching horses of the 2021 collection. Riders all over the world immediately showed their interest in the first horses.
Today the collection is completely presented. 48 horses will be auctioned online on 27 March 2021.
Worldwide Reach
In 2020 the organization of the Excellent Dressage Sales already showed that they can serve their customers very well via an online auction. Due to the current corona measures, the auction will also be organized online this year.
Nico Witte: "Last year we had to switch quickly to convert our beautiful event into an online edition. It was already a success then and this year we are much better prepared for an online auction. We reach dressage enthusiasts all over the world with our channels. We have included additional footage so that our customers can get a good idea of the horses. Of course it is also possible to try out the ridden horses. This option was fully used last week and many appointments are also planned for the coming weeks. Potential buyers can try the horses in their natural environment without any pressure."
Complete collection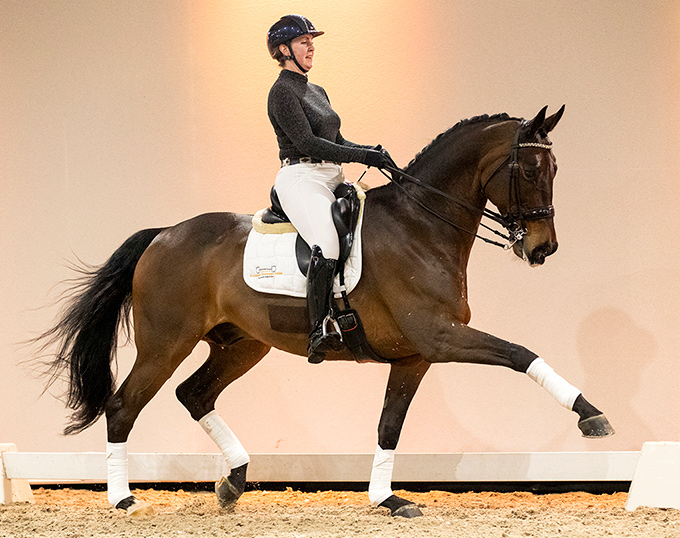 "This year we have been very successful in selecting a complete collection," says Joop van Uytert.  "We have, of course, customers with varying requirements. One is looking for a good three-year-old while another customer wants a schoolmaster or a horse for the Subtop, towards Prix St. Georges and Grand Prix horse. We have managed to select a wide range of education levels."
Van Uytert continued, "in addition, everyone has a different budget and that makes our auction so attractive. Buyers in the past had great value in terms of price of their horses. Many successful horses have emerged from EDS that were relatively cheap at the time. We try to select as much as possible on quality and health. I dare say that there is a suitable horse for every horse lover in the auction. "
Potential for the future
With an arsenal of Small and Big Tour horses, the auction stands out.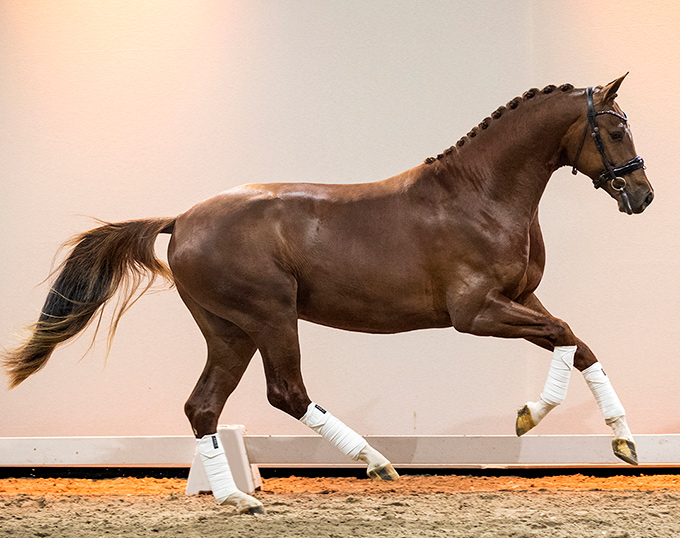 It is unique how many highly trained horses, such as Dutch Dandy DJ, DeVito and Ewoud, are for sale at one auction.
But the young horses of the auction do not attract less attention. The collection of young horses is characterized by exceptional quality. Horses with charisma, very good movement and a nice temperament. Striking is the quality of the walk, which is very good throughout the collection. An important characteristic of a good dressage horse. Notable young horses include No Limit D and Nayan.
Register to Bid
The auction will open on 23 March 2021 and closes on 27 March 2021.
To bid, you have to register. Click here to register and view the entire collection here.