Germany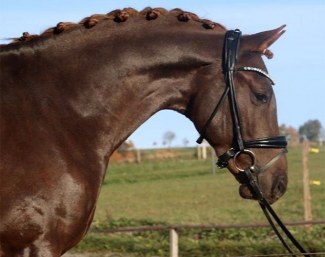 German Developing pony rider Lia Marie Koch has acquired a new dressage pony to compete in Denmark: Fredens Dantino.
Fredens Dantino is a 3-year old Danish Riding pony stallion by Der Feine Lord AT x Dornik B. He is bred by Birgit Fredberg Hansen.
Dantino was licensed for breeding by the Mecklenburg Pony breed society at a home licensing on 15 December 2020. The stallion was supposed to be presented at the Main Licensing in Redefin in November, but it was cancelled due to corona. 
The 11-year old Lia-Marie Koch rides at the Landes-Reit- und Fahrschule in Langenfeld and has been competing Alvissimo (by A Gorgeous x Merlin x Nalet ox) at E-level in 2019. 
"We weren't looking, but found him," said young Lia Koch. "In fact, I owe it to pappa's nightly snoring that my mom discovered him. Suddenly everything happened very fact: we saw him, we loved him, we bought him."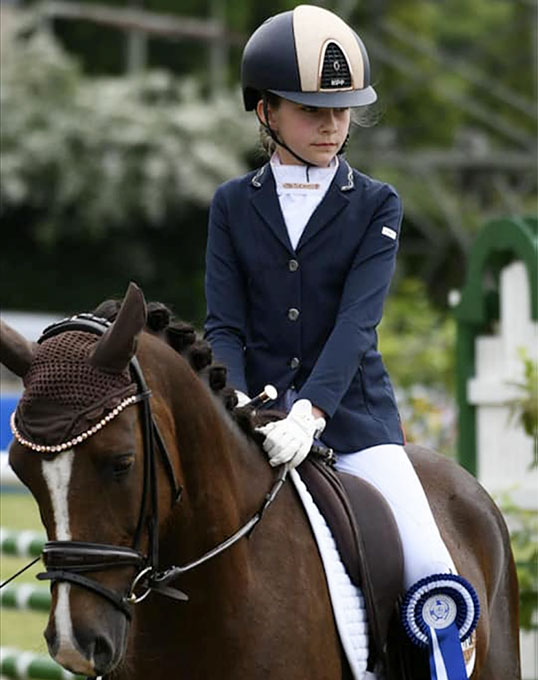 Koch was looking for a transition pony as she was outgrowing the smaller Alvissimo, but is not yet tall enough for horses. The decision fell on an D-pony for her future. 
"I have super long legs, but I also notice that with my 38 kg I can't physically handle a big horse. Suddenly I'm very far away from actively riding and just being a passenger (on a horse). Somehow there had to be something between Alvi (..) and a big horse," Koch explained. "Because Fritzi is still young, he will be trained for me for a few more months and will probably not come to me for good until the summer. But in the meantime I can visit him at any time and then certainly ride him. I am very happy that I can now enjoy my pony time for a few more years. And I'm really looking forward to this super cool and beautiful little man and hopefully a great time together."
Koch trains with Daniel Weinrauch and Ann-Christin Wienkamp.
Related Links
German Pony Rider Veronica Pawluk Declares for Poland
Mia Allegra Lohe Wins 2020 German Developing Pony Rider Championship