Denmark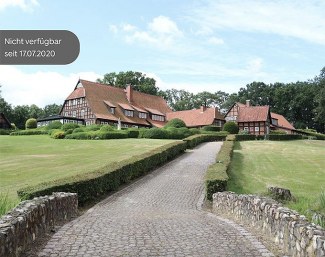 Helgstrand Dressage, the Danish horse dealing company behind dressage rider Andreas Helgstrand and Waterland Private Equity Group, has acquired Gestüt Famos in Syke, Germany. 
Where there is smoke...
Rumours of the acquisition of the yard were already floating around at the end of August 2020. On 27 September Andreas Helgstrand told Eurodressage they were just "rumours". Those rumours turned out to be true after all.
The property, which was listed for sale for 9,3 million euro, was moved off the market on 17 July. Exactly two months later the corporation "Helgstrand Germany Property GmbH" was founded on 17 September.
The 21-hectare property has 45 boxes, a EU-certified breeding station, eight grooms' quarters, three apartments, a guest house, and a main house with sauna and swimming pool. 
"For a long time, we have been looking for a base in this area, that has the potential of redeeming our high ambitions," Andreas Helgstrand stated in his press release. "Not only in relation to responding to the demand of sales horses on the German market, but also allowing us to expand our stallion station, that until now has been run at Sudenhof in Hagen. Germany is one of our biggest markets and the potential is even bigger, if we are present with an independent sales division, in order to appear where our customers are."
Klaus Ostendorf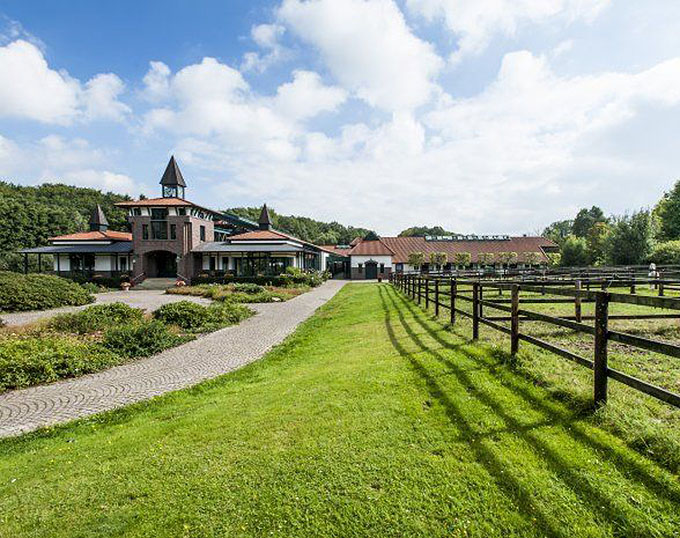 Gestïut Famos was founded by Klaus Ostendorf in 2002. Ostendorf made his fortune as an entrepreneur in the Wendeln/Müller bread bakery, which represented brands, such as Lieken Urkorn and Golden Toast, supplying McDonalds.
Ostendorf had a big interest in show jumping with son Mark jumping at the highest level. He purchased the 2000 PSI Auction price highlight H.S. Europa for 1.15 million euro, and regularly shopped at the Oldenburg auctions in Vechta (Greenback) and at the Hanoverian auctions in Verden (Lantinus).
Ostendorf's professional career ended in tragedy with a hygiene scandal and him convicted of fraud in 2012. He declared for bankruptcy in 2014 with a debt of over 60 million euro. He passed away on 31 October 2018 after a long period of illness. 
Gestut Famos has been for sale since 2014.
Möller Family Relocates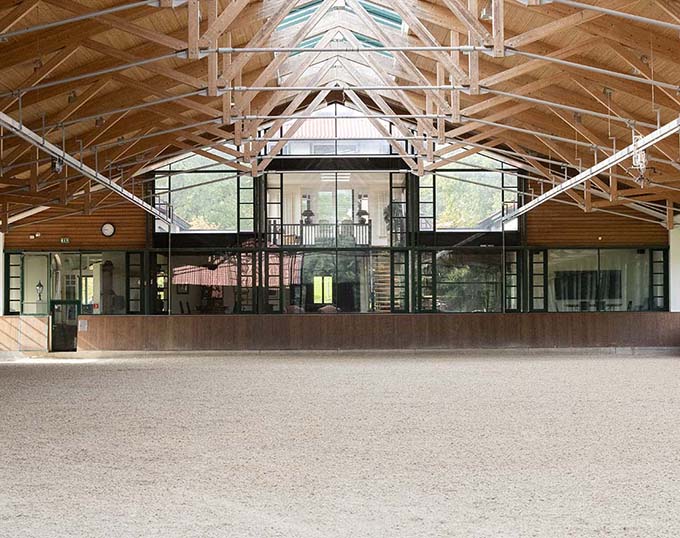 Helgstrand Germany is managed by Ulf and Eva Möller, who have been based at Sudenhof in Hagen, Germany, since 2017.
The Möllers live in Hagen, where they raise their four children. They have worked for almost 19 years at Hof Kasselmann, before joining Helgstrand on 1 January 2017. Ulf Möller has been in charge of the American branch of the company, while Eva trains and competes the German stationed young stallions. 
The couple will now pack up their shop and move to the mansion on the Famos estate, 120 km north of Hagen. Their assistant rider Sina Aringer already told Eurodressage earlier she will not join the team as the commuting distance is too great for her.
"The place is the best foundation for running a solid sales stable, as we can now welcome clients here as well, and not only in Northern Jutland," said Ulf Möller. "At the same time, it is not further away from the headquarters, that by special wishes from clients, we can transport the horses from there to the department in Germany."
Related Links
Aringer Relocates to Löffeld Yard, Helgstrand Germany on the Move
Team and Horses Behind Helgstrand Hengste Germany Taking Shape
Helgstrand to Establish German Branch for His Stallion Station
Ulf Möller to Build American Sales Stable for Helgstrand Dressage
Waterland and Helgstrand Dressage Enter Partnership to Become the World Leader in Equestrian Sports