Italy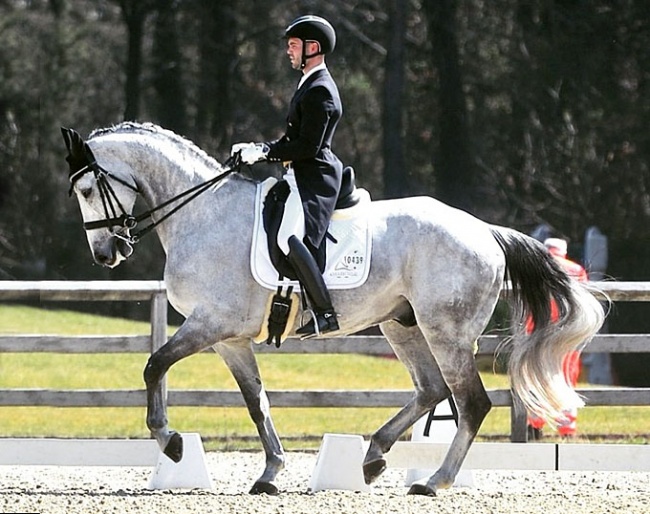 Riccardo Volpi's Fonte Abeti, one of Italy's leading dressage breeding farms, has ended its collaboration with Spanish riders Victor Pomares and Alba Abollo Fontela.  Portuguese Frederico Mexia will take over the position.
Spanish Duo in Italy
Spaniard Victor Alfonso Pomares began working at Fonte Abeti in Sansepolcro, Italy, in May 2018 after jobs at Hof Kasselmann and Helgstrand Dressage. He arrived in Italy replacing Carlos Munoz Cantos.  Pomares made his international show debut in 2015 at the CDI Hagen aboard Statesman OLD. It took four years for him to return to the CDI ring, aboard Fonte Abeti horses. 
In 2019 Pomares competed at the CDI's in Saumur, Lipica, Ornago and at the 2020 CDI Doha aboard Grand Prix horse Hot Point di Fonte Abeti, the 7-year old Bartabas di Fonte Abeti, and the 5-year old Darko di Fonte Abeti.
In December 2018 the then 19-year old Spanish Young Rider team member Alba Abollo Fontela followed him to Italy to become an assistant rider there. Abollo was the shooting star at the 2017 European Junior Riders Championships, where she captured Kur bronze. Her biggest successes on her horse Elvillar were achieved while she was training with Alberto Garcia. At the 2019 European Young Riders Championships Abollo was 22nd in the individual test and this year she did not get selected on the Spanish team.
The 29-year old Pomares and the 21-year old Abollo are engaged. Volpi was no longer in agreement with Pomares' riding strategies and decided to end the collaboration. He had hoped to retain Abollo but she followed her fiancé. 
"The working relationship with Victor has ended. Alba decided to follow him to my regret because things were going very well with her," Volpi told Eurodressage.
"Recentlyt here were various differences regarding work choices for the horses and there were no longer conditions to continue," Riccardo stated. "However, I thank both Victor and Alba for the great work done at Fonte Abeti. Victor's place will be taken Frederico Mexia, while for Alba we are still evaluating several options."
From Denmark to Portugal to Italy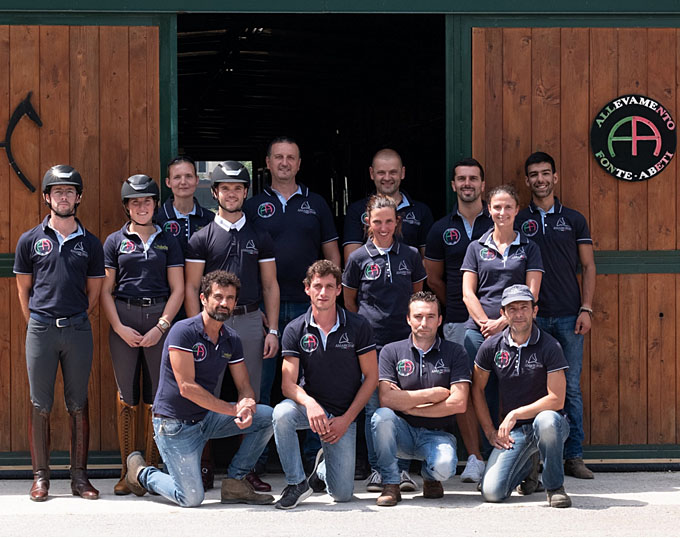 Frederico Mexia began his professional career as a dressage rider by working seven years in Denmark. He was employed at Helgstrand Dressage where he briefly rode Jovian and Janeiro Platinum. 
In February 2020 Mexia craved to return home to Portugal and began working at Coudelaria Quinta da Hermída for half a year.
Now the Portuguese has accepted the post as the in-house head rider at Fonte Abeti as of 1 September 2020. 
"The team of Allevamento Fonte Abeti is part of an ambitious project, which aims for our company to achieve dressage excellence in Italy and internationally. These great intentions can only be achieved if they are shared together, at all times," said Volpi. "We will continue to pursue our goal together with our grooms and technical staff, who will soon be captained by Frederico Mexia."
Related Links
Fonte Abeti, a Game Changer on the Italian Dressage and Breeding Scene
Fonte Abeti's Estroso, Dorado and Smile; and Feliana Win 2019 Italian Young Horse Championships
Donana TR, Imagine, Fulvius, Lario, Copernico Win 2018 Spanish Young Horse Championships