Germany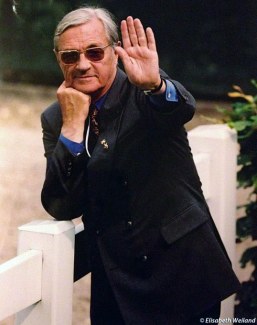 The highly respected German dressage judge Heinz Schütte has passed away on 6 May 2020. He was 93 years old. 
Born on 12 January 1927, Schütte came from Braunschweig, Germany, and started riding at the age of 7 at Riding stable Reimann. There he met his life-long friend Joachim Bösche and the two both became highly versatile riders, that rode in all three equestrian disciplines - eventing, show jumping and dressage - something common at the time if one wanted to be an accomplished horse rider. 
Heinz was a Lawyer in business law. 
In 1962 he became chair of the Braunschweig Riding Club and after 50 years of dedicated work he resigned in 2005 and became an Honorary Member of the club. 
In 1972 he became an international dressage judge and that first year he served as assistant to the president of the ground jury, Count Rothkirch, for eventing dressage at the 1972 Munich Olympics.  He himself judged the 1980 Olympic Alternative Games in Goodwood, followed by the 1984 Los Angeles Olympics and 1988 Seoul Olympics. He officiated at five World Championships and numerous European Championships. He judged the 1993 World Cup Finals and 25 German Dressage Championships.
Influence on Committees, as Speaker and Teacher
He was a member of the German Dressage Selection Committee since 1972 and he became an Honorary Member in 2005.
He was member of the FEI Dressage Committee in 1981 - 1985 and from 1989 to 1993. During this time he co-developed the World Cup concept for Dressage.
In 1990 he almost tragically died in a car accident on holiday in South Africa. He was hit by a military vehicle while crossing the street in Cape Town and sustained fractures all over his body, which required four months to heal. 
In 1998 he retired as a dressage judge, but continued to teach, train, and speak at seminars as well as officiate in various dressage related roles. He trained no less than 350 S-level judges in his life, including Christoph Hess. 
He was honoured with the Riders Cross in Gold by the German Equestrian Federation. 
McLain Ward Expelled for Life?
In 1999 Schütte served as "President of the Ground Jury" at the CHIO Aachen and he was the one who decide, together with the Aachen show direction, to expel U.S jumper rider McLain Ward for life after FEI steward Hansi Wallmeier caught Ward red-handed. In the opening jumper class, Ward's horse Benetton wore boots lined with plastic spikes to inflict pain if the horse were to touch a rail.
By Aachen definition "expelled for life", however, means four years. The Aachen show direction decided to lift the expulsion, outside of Schütte's knowledge, in 2003. 
The judge and lawyer by profession later claimed that Aachen back-paddled on their decision because "they didn't want a lawsuit in the U.S.A."
One of the Most Respected Dressage Judges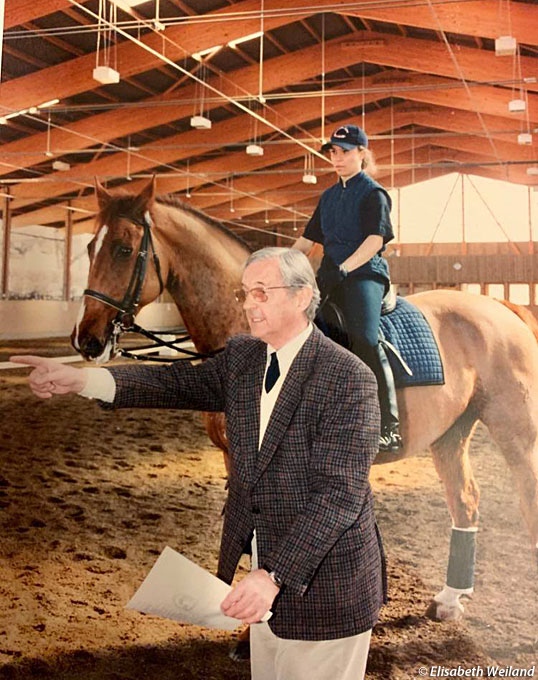 "He always knew what he was talking about, he was always available for questions. He was also the one riders could approach to ask him why he gave certain scores. He never avoided confrontation and also questioned himself. This often set him apart from his colleagues," said German journalist Dieter Ludwig about Schütte. 
"He was an absolute expert and highly regarded," Monica Theodorescu told St-Georg. "He had the right principles and that is why he was respected by all."
Schütte held dressage close to his heart and even in his last years he continued to enjoy the sport watching it via live stream on computer. He followed the 2018 World Equestrian Games in Tryon on streaming and called team gold medal winning team trainer Theodorescu afterwards. "He congratulated me with a firm voice for the good rides of our team. He watched every single one of them. That made me really happy," said Monica.
A few weeks ago retired colleague judge Angelika Frömming still spoke with Schütte who sounded fresh of mind. She told Eurodressage that "Heinz Schütte was always very supportive regarding the preparation of my judges' seminars and clinics. I could always turn to him for advice.  I especially remember his credo for judging. He stressed the importance of judging without emotions and used the German proverb to exemplify it: "a bad tummy does not yield good marks."
Schütte leaves behind his wife Sigrid (née Hansen), daughter Nikoline and numerous grandchildren and great grandchildren. 
His funeral took place in small family circle. 
Photos © Elisabeth Weiland
Related Links
Retired Dressage Judge Heinz Schutte Celebrates 90th Birthday
Greatest Oldies: Dante, One in a Century
The History of the Shoulder-In
Scores: 1999 CDN Bad Honnef
Scores: 1990 World Equestrian Games
Scores: 1985 European Young Riders Championships
Scores: 1984 European Pony Championships
DOKR Dressage Selection Committee Elected at 2013 FN General Assembly