Hof Kasselmann Online Auction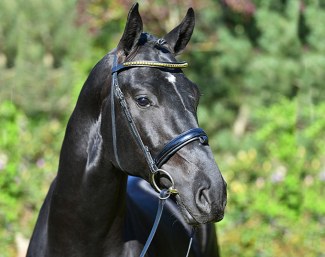 Hof Kasselmann is delighted to present a collection of 12 well-educated dressage horses from Hof Kasselmann in Hagen for its very first Online Auction.
See the collection for yourself and take advantage of Hof Kasselmann's more than 40 years of expertise and passion for equestrian sport and training. 
"While the online market is rapidly evolving, we like to continue offering the same personal level of advice and customer service to help you select your perfect equine partner," said François Kasselmann. 
The Auction runs from 21 May 2020, 7.00 am (CET) to 23 May 2020,3.00 pm onwards
Vet reports & X-rays!
All auction horses have been examined clinically and X‑rayed by Dr. Steinmann, Pferdeklinik Mühlen. We will be happy to send them to you on request!
Would you like to receive the vet log of your preferred candidate, or discuss the X‑rays with a veterinarian of your trust? Please contact Dr. Steinmann directly at: +49 (0) 5492 1394 or send us an E‑mail and we will send you all documents! Due to technical reasons, the request for the vet Reports & X‑rays can only be made by Saturday 23rd of May, 13.00 (CET).
Auction Horse in the Spotlight: For a Hit
This 4-year old stallion by Finest x Donnerhall x Rosenkavalier has gorgeous looks, an outstanding character and impressive gaits. 
If you have any questions about the individual horses or would like additional information, please do not hesitate to contact us: 
Francois Kasselmann 
Phone: + 49 (0) 171 – 496 986 5 
Email: f.kasselmann@psi-sporthorses.de 
Ullrich Kasselmann 
Phone: +49 (0) 171 – 412 375 5 
Email: Info@psi-sporthorses.de 
Michael Holtgers 
Phone: + 49 (0) 171 – 621 027 5 
Email: info@psi-sporthorses.de 
Hartmut Lammers 
Phone: + 49 (0) 160 919 004 89
Email: info@psi-sporthorses.de 
Ullrich Henschke 
Phone: + 49 (0) 171 – 704 047 7  
Email: info@psi-sporthorses.de 
Register today on the Hof Kasselmann Online Auction page and create an active profile. 
All further information about the Hof Kasselmann Online Auction can be found here: www.hofkasselmann-auction.com.