Germany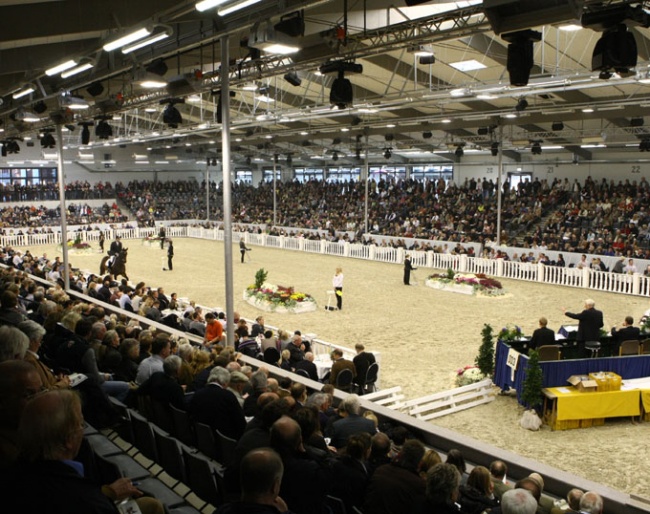 The 2020 World Championships for Young Dressage Horses in Verden have been officially rescheduled as an indoor event on 9 - 13 December 2020.
The 2020 edition of the World Championships had returned to Verden after four years of being hosted in Ermelo, The Netherlands. The original show dates were 5 - 9 August 2020. 
Due to the corona pandemic, which prevents qualifiying competitions to be held across the world, and the German federal government forbidding mass events until 31 August 2020, the Verden organizing committee had to seek a new date.
No Indoor Event
The dates of 9 - 13 December 2020 were put forward for approval to the FEI Dressage Calendar Task Force by the German FN already on 8 April 2020, but they initially were rejected, stating that the event had to be an "outdoor" competition.
Furthermore these dates were too close in contact with the dates of the 2020 World Cup qualifier in London (15 - 16 December) and according to the FEI clashes with the World Cup Qualifier schedule had to be prevented. The CDI-W's in Salzburg, London, Mechelen all happen in December. 
The Task Force urged for a September or October date and Verden was asked make a new proposal.
Back Paddle, December Dates Now Official
The FEI Dressage Calendar Task Force has now back paddled on its recommendations and agreed that the 9 - 13 December dates and the indoor setting are good for the 2020 World Championships to go.
The show has been officially noted in the 2020 FEI calendar as taking place on those dates. 
Related Links
FEI Dressage Calendar Task Force Meets: Recommendations for Verden, Hartpury/Strzegom, Traverse City, Budapest
Eurodressage Coverage of the 2020 World Championships for Young Dressage Horses