2020 World Young Horse Championships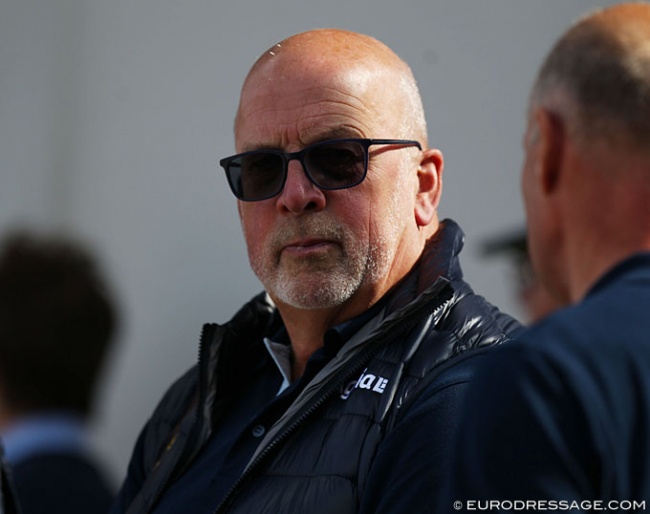 With the corona virus having a firm grip on the entire world with a mass cancellation of sport events in its wake, the selection trials for the 2020 World Young Horse Championships across Europe are up in the air. 
The 2020 World Championships for Young Dressage Horses (WCYH) are scheduled for 4 - 9 August 2020 in Verden, Germany, and most European countries hold their selection trials between April and June
The Netherlands has already announced that its first selection trial will be a video based assessment of young horse candidates, followed by a second live trial in June. 
The Swedish magazine Ridsport has published an article in which doubt about the WCYH and its selection trials is disclosed
"The question is whether there will be any World Championships at all. Maybe it will be later this fall. I hope we have answer in the next few weeks," said Jan-Ove Olsson who is part of the Swedish Young Horse selection committee together with Bo Jena.
Most shows up till the end of May have been cancelled already which leaves little time for young horses to qualify for Verden.
"The nominations take place at the end of June and then the young horses should have already had a month to compete," said Olsson. 
The Swedes see two possible scenarios: either the WCYH takes place as planned, or it is postponed until the fall and becomes an indoor competition. 
" A digital assessment can be a possible first step, but what is important is that we get a message if there will any competitions. In the meantime I hope riders will continue to train for the WCYH as if it will go as planned," said Olsson. "If there is no WCYH this year that would be sad for everyone, but I know the riders and owners will look ahead and patiently work on new foals."
So far Verden has not announced any change in schedule for its CDI/WCYH event on 4 - 9 August. 
Source: Ridsport
Related Links
Cancelled CDI's due to Corona Virus Clampdown
First Dutch Selection for 2020 World Young Horse Championships via Video
New Olympics Dates to Have Impact on 2021 European Dressage Championships
FEI Answers Most Pertinent Questions about Olympic Selection, Qualifications, Ranking Points in Corona Time