Germany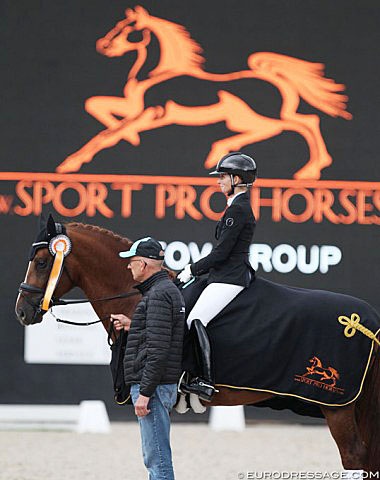 The 2020 World Championships for Young Dressage Horses in Verden, Germany, will not be including the 4-year old Challenge that was successfully premiered in Ermelo last year.
Verden Says No
Hungarian entrepreneur Arie Yom-Tov of Sport Pro Horses wished to give the series continuity after a highly successful pilot project in Ermelo in 2019 and offered to fully sponsor the class in Verden. However, Verden rejected it.
The 4-year old Challenge was an inofficial 4-year old World Championships with a qualification round in which the youngsters were presented to the judges in pairs. The top 10 moved on to a Finals and performed the official FEI 4-year old test individually and were scored. Eva Möller and the Danish owned So Unique (by Sezuan x Donnerhall) were the winners.
"The project was really nice and everybody liked liked; the judges, the riders, even judge Christoph Hess came over to say he was surprised how nice it was," said Yom-Tov. "I still hope that they will reconsider and host the 4-year old challenge competition, accepting all bloodlines. I appreciate and respect the Hanoverian society very much," added Arie, who is an owner of a large string of Hanoverian bred horses.
Only Hanoverian and Rhinelander 4-year olds Allowed in Verden
The German Equestrian Federation and Verden Show organization provided an conflicting reasoning for their rejection of the 4-year old Challenge.
Klaus Miesner, director of the breeding department of the German Equestrian Federation, stated that "there is no interest to include a 4-year old challenge competition for other horses than the Hanoverian and Rheinlander horses."
Miesner added that "it was and is the philosophy of the NF GER that we have never nominate 4-year olds for international competitions, organized either in Ermelo or other international shows."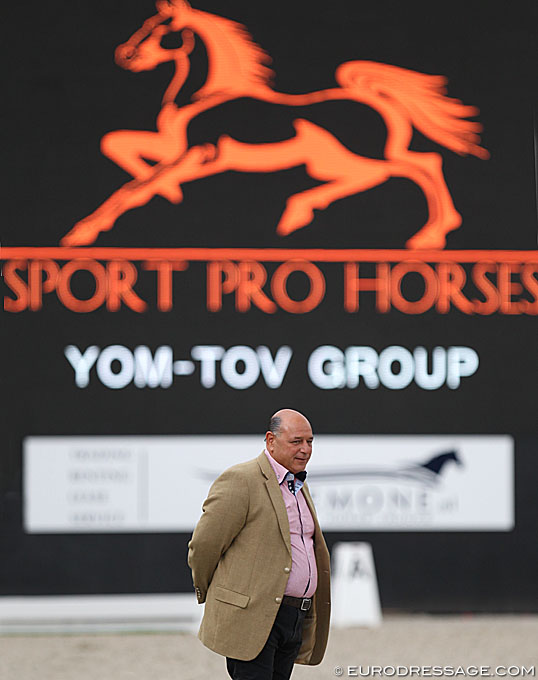 Verden, therefore, wants to keep the focus on the 4-year olds strictly of their own breed and not open up the show grounds for 4-year olds from other breed societies. The Hanoverian Verband annually hosts the 3-and 4-year old Hanoverian Young horse Championships in Verden at the same time as the World Championships. For international shows age seems a problem, for national not.
Ermelo Agreed to Three-Year Contract for 4-Year Old Challenge 
Ermelo, which will be re-staging the World Championships from 2021 through 2023 after the FEI allocated the organisation to Verden for one year in 2020, have already agreed to include the 4-year old Challenge in its programme. All breeds affiliated with the WBFSH are accepted in the 4-year old challenge there, including Hanoverian.
The Ermelo WCYH are run by Joris Kemperman, son of CHIO Aachen director Frank Kemperman.
Photos © Astrid Appels
Related Links
So Unique wins Pilot Project for 4-year olds at 2019 World Young Horse Championships
2019 World YH Championships in Ermelo to Include 4-Year Old Challenge in Programme