U.S.A.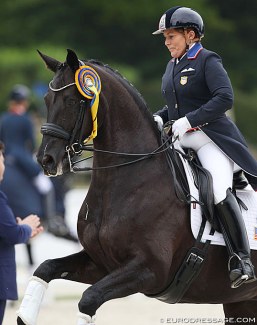 Shelly Francis, a long-time American A-squad Grand Prix rider, has decided to say adieu to Wellington and relocate her winter base to Ocala, Florida. 
Move to Ocala
Francis is the second prominent dressage personality in Wellington this year after Kimberly van Kampen, whose base has been put up for sale to find a different atmosphere and milder climate in Ocala, four hours north of the Palm Beach area. 
Ocala has been a hot spot for horse sport for many years, with a highly active show jumping circuit, but with the gigantic horse show facility World Equestrian Center nearing completion, it is expected that Ocala will open up more opportunities for dressage riders to train and compete year round. 
"We have been here in the Wellington area for 16 years. It's been hard on the horses in summer with the heat and humidity with many of the horses having non-sweating issues," Francis told Eurodressage. "I've been considering this for the past five years or so. I can not in good conscience work horses that are not sweating. Lots of riders do but I won't put mine under so much stress."
Training Horses in a Humane Way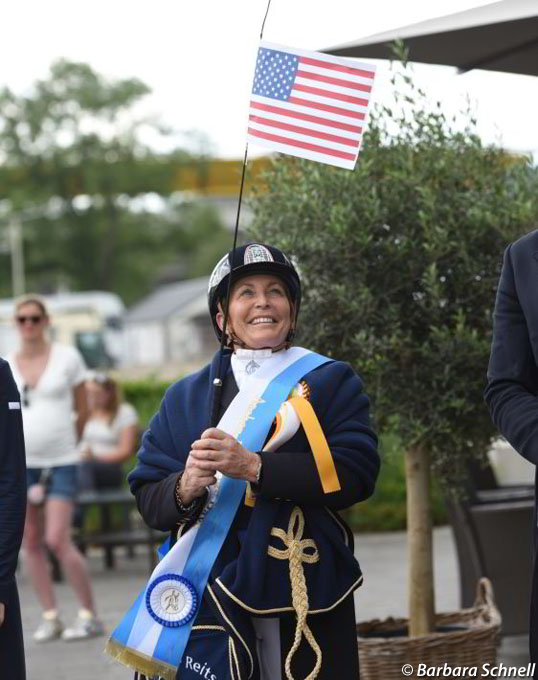 Shelly Francis (61) grew up in Bar Harbor, Maine, where her family still owns a 30-acre farm. 
In 1996, Francis was second alternate for the U.S. Olympic team with Pikant. In 1997, the pair competes at the 1998 World Equestrian Games in Rome. In 2016 Shelly and Doktor were the U.S. Dressage Team alternate for the Rio 2016 Olympic Games.  With her current Grand Prix horse, Danilo, she won the 4* Freestyle at the 2018 CDIO Aachen. The pair represented the U.S.A. in the 2019 Nations Cups in Wellington, Compiegne, Geesteren and Aachen.
Shelly is one of a few international riders in the United States that train young horses from novice level all the way to International Grand Prix level.
"My life interest and work are training horses and teaching others to train horses in a humane way," said Francis. "So I'm going to coastal Maine June through October and going to a lovely farm in Ocala, Florida, November through May. My parents live on Mt Desert Island, Maine so I will be much closer to them as we are all not getting younger." 
Dropped From Elite List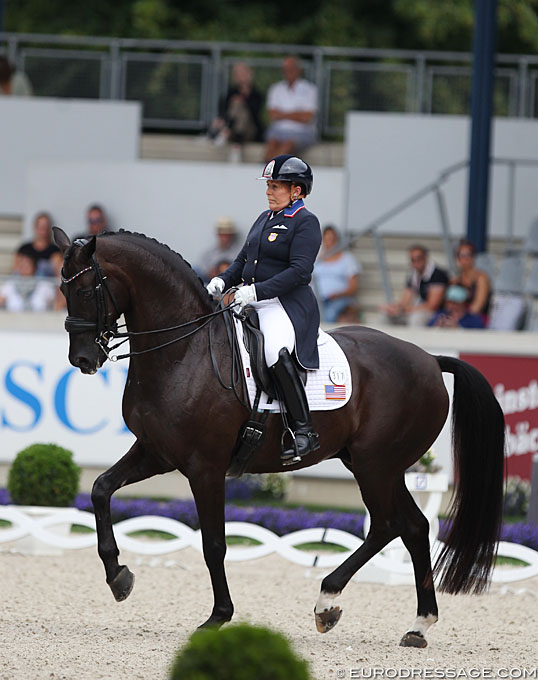 The 2019 CDIO Aachen was Francis' last competition on Pat Stempel's 16-year old Danilo (by De Nito x Andiamo). In 2019 the pair consistently scored above 70% at shows in Wellington, but at the two last events in Europe her marks dropped back into the sixties. 
At the start of the 2020 show season, the United States Equestrian Federation announced the updated lists of the Elite and Pre-Elite program (A- and B-squad). Francis was not included on either list and she is still to compete at her first show of 2020.
"Shelly Francis was removed from the list as score targets were not being met," USEF Dressage Director Hallye Griffin told Eurodressage."
"I'm planning on trying for Tokyo for sure," Francis told Eurodressage. "Maybe my average isn't up to par. I personally have a hard time keeping up with these sorts of things. If my scores are up the next show I do then I'll be on the list again, maybe. I just train and do my best and hope for clean tests and good scores. I do my best to let most everything else roll off my shoulders."
Three weeks ago Shelly broke her right foot and has to be in an air boot up to four months. 
"I'm still going to ride in the 5* next week, even though I've been in considerable pain. It is slowly feeling rideable. I will only be riding Danilo and then putting the air boot right back on. It was bad timing  and I might have to have surgery on it, there is but no time for that now. I will wait and see how the healing goes."
Shelly and Pat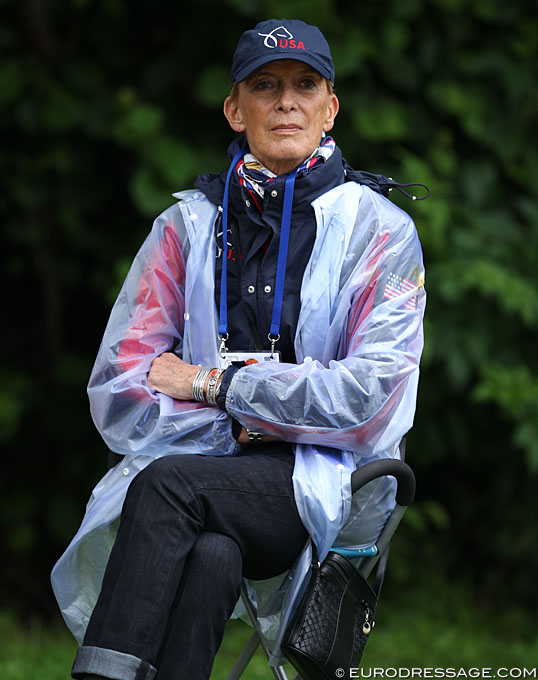 Since the early 2000s, the diminutive 5'2" Shelly has teamed with horse owner Patricia Stempel and the duo has been highly supportive of one another for the past two decades.
Pat agreed to the relocation and will be putting her Loxahatchee yard, Roundabout Farm, in White Fences up for sale. 
"We will board at nice facilities instead of the very heavy expense of owning and running a farm," said Shelly. "The climate difference will be super for training horses and it's not a problem to drive a bit further to competitions in winter.
She continued: "I'm very much looking forward to this change!  It will be much cooler summers in Maine and much cooler winters in Ocala."
Photos © Astrid Appels - Barbara Schnell
Related Links
Eurodressage Photo Database: Shelly Francis
U.S. Grand Prix Dressage Squads for 2020 Announced
Scholtens and Desperado Exceed Expectations to Win 2019 CDIO Compiegne Grand Prix Kur to Music
Francis and Asher Take Individual Honour at 2019 CDIO Wellington Nations Cup
Rebecca Waite Dreams Big Aboard Shelly Francis' Doktor
Shelly Francis Celebrates Winning Streak at 2018 CDI-W Wellington
Shelly Francis and Patricia Stempel's Doktor and Danilo Emerging in the International Dressage Arena
Shelly Francis Loses Dominion in Tragic Accident